The user experience threat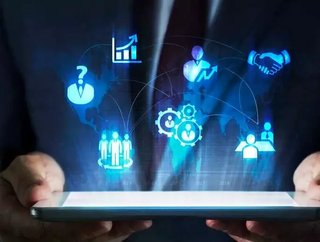 When manufacturers think of UX (user experience), they immediately jump to product features and benefits. How do we compare to the competition? Are we s...
When manufacturers think of UX (user experience), they immediately jump to product features and benefits. How do we compare to the competition? Are we safer? Cheaper? Perform better? It can be a strong point of differentiation, and can add value for the customer, and command a higher price point. But what if you make what a company might consider a commodity? Or you can't add any additional features to a product without moving outside a target cost point?
There can be many long discussions on product differentiation and the user experience, but there's another way to differentiate in the industrial marketplace that's severely underutilized, and have long-term ramifications to the health and profitability of your business - the customer experience, or UX.
When we talk about UX (user experience), we're talking about the customer. The entire customer engagement from the first touchpoint to the subsequent follow-ups, technical support, customer support, up-selling, and more. Controlling and shaping this customer experience will set apart those manufacturers that will thrive in a digitally-driven world.
The UX threat is real - just take a look at the B2C (business to consumer) marketplace. Customers have the ability to order products in one-click, handle product issues virtually (whether online chat or video chat, etc.), automate reordering, see and manage past orders, invoices, and more. This customer experience has not transcended fully into the B2B industrial world, where many transactions are still done by phone, email, in-person or even fax machine.
It's not just customers that are demanding more autonomy and control - OEMs are starting to get into the game, eliminating the traditional sales or purchasing person out of the equation, using EDI (electronic data interchange) systems to by-pass people and streamline the purchasing process.
If your organization is still abiding by antiquated, heavily paper-laden, non-intuitive communication processes, you'll continually find it hard to effectively compete in the marketplace.
The UX threat will ultimately disrupt how manufacturers engage with customers and suppliers - and will require a huge shift in the adoption of front-of-the-house technology to manage communications and engage customers.
There are 4 primary impacts of the UX Threat:
1) Transparency of information will become a value-added service. Manufacturers that can provide customers information about their purchase history, invoice history, billing information, and more, without the need for a phone call or email, will have a leg-up on their competition. Utilizing digital platforms to provide remote access to information (via website or app) and connecting with customers' existing purchasing systems is just the start. Access to dynamic, interactive part schematics, troubleshooting videos with embedded live-chat, and one-click, in-field part ordering all create a platform to help a customer be more productive and profitable. This communication shift will move a manufacturer from being a vendor to a strategic business partner.
2) Customer service becomes a key differentiator when price and performance are virtually equivalent. This equates to a higher level of responsiveness through multiple media channels including phone, email, video chat, live chat, and Twitter. Responsiveness goes beyond simple accessibility, but also issue resolution time. The days of calling a switchboard, getting shuffled through multiple service personnel, and waiting for a call-back from a manager are over for those manufacturers that want to compete on a different level.
3) Technical support will be a competitive differentiator. With the advent of IoT (Internet of Things), technology has raised the expectation of customers in regards to issue response and resolution. A great example of this is Internet Service Providers - with the ability to troubleshoot and correct an issue remotely by patching into your network and making modifications without dispatching a technician. Even major OEMs are getting in on the game. John Deere has launched a remote monitoring program for their equipment, enabling them to view and access the location and individual performance of a piece of equipment, enabling simpler, faster, and quicker technical troubleshooting. Downtime is lost money, and those manufacturers that minimize downtime through better support will win the market share game.
4) Intuitive selling systems will help manufacturers not only increase revenues, but provide a way to serve their customers better by reducing their downtime. Predictive intelligence systems, utilizing current and past part performance data, can enable manufacturers to automatically alert a customer when a component has reached its wear life, and generate a prompt for an automatic reorder. This type of predictive modeling will allow suppliers to sustain and grow their wear parts business, while providing customers with more reliable product performance.
Manufacturers looking to be more profitable and compete more effectively will need to understand how technology can impact, shape, and influence the customer experience - and how to implement that technology in a way that increases customer satisfaction, brand differentiation, and profitability.
Do you have a UX strategy in place? If not, you might already be woefully behind the times, and the learning curve can be pretty steep. New technologies shouldn't be about keeping up with the latest trends or chasing the next shiny new object, but rather strategically embedded within your organization, to be utilized as a communications and customer experience differentiator.
Andrea Olson, MSC, CEO of Prag'madik