Volkswagen partners with an innovative startup e.GO as part of its Electric Vehicle push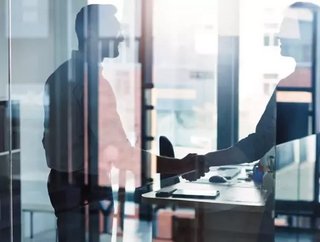 European automotive juggernaut Volkswagen (VW) has revealed its decision to partner with German startup e.GO Mobile AG. A fellow manufacturer in the a...
European automotive juggernaut Volkswagen (VW) has revealed its decision to partner with German startup e.GO Mobile AG.
A fellow manufacturer in the automotive space, the company has launched innovative electric vehicles, and will now seek to utilise VW's Modular Electric Toolkit (MEB) platform and associated digital architecture to build smaller, robust, cost-efficient vehicles to support its European customers.
Opening its MEB to other manufacturers and third parties will therefore work to reduce ongoing costs, where the partnership will showcase MEB's versatility across the automotive industry.
"Based on the MEB, we will make individual mobility CO2-neutral, safe, comfortable and accessible to as many people as possible. The MEB even makes the cost-efficient production of emotional small-series vehicles like e.GO Mobile's ID. BUGGY possible. I am delighted that e.GO has become the first partner to use our electric platform as the basis for a jointly-defined vehicle project," stated Dr. Herbert Diess, CEO of Volkswagen AG.
"We are extremely pleased the Volkswagen Group offered us this cooperation. We can contribute e.GO's agile product development and our strength in building small-series vehicles based on extruded aluminum spaceframes. And the MEB platform will make us faster, more robust and cost-efficient," added Prof. Dr. Günther Schuh, CEO of e.GO Mobile AG.
SEE ALSO:
VW is investing more than €40bn (US$45bn) within its electrification, digitalisation, mobility and autonomous driving capabilites through 2023, of which €30bn is earmarked for e-mobility alone. Electric vehicles are expected to account for approximately one quarter of the model portfolio by 2025, the company has stated.
Additionally, the company has worked alongside Microsoft to develop the Volkswagen Automotive Cloud and connected vehicle technologies. The company has recently confirmed that the ID will be the first vehicle to house the technology, and will be launched in 2020, initially in Europe.
 "Digital technology is rapidly changing every aspect of the auto industry – from the manufacturing process to the car itself," Satya Nadella, CEO of Microsoft has claimed. "Our partnership will enable Volkswagen to deliver new Azure-based connected vehicle services that accelerate the company's transformation into a software-driven mobility provider and define the future of mobility for people everywhere." The companies are also working together to develop lighthouse projects for connected vehicles.
"The Volkswagen Automotive Cloud will be the global technological backbone of our digital ecosystem," noted Christian Senger, Head of Digital Car & Services at Volkswagen. "At the same time, we will be launching a new, high-performance software architecture in our vehicles. This will lay all the foundations required for the full networking of our vehicle fleet and for the development of digital added-value services for our customers. Our goal is the customer experience for customers in their own vehicles and beyond."