Why reputation management is so important for the global manufacturing sector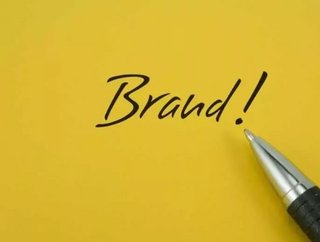 While the fruits of a good corporate reputation translate into increased revenue and growth, a poor one can cause considerable commercial damage, and th...
While the fruits of a good corporate reputation translate into increased revenue and growth, a poor one can cause considerable commercial damage, and the importance therefore of keeping reputations strong should not be underestimated.
This is especially pertinent in the manufacturing industry where issues caused by the combined pressures of reliability, capacity, and quality in the supply chain can expose firms to expensive loss of reputation among key stakeholders. Yet too many remain unprepared and therefore vulnerable to this risk.
Reputation however is not something that can be owned, but develops as a result of how a business is perceived by its key stakeholders, such as customers, employees, suppliers and the press, with each group holding a different perspective according to their particular expectations. Yet while it cannot be controlled, it is possible to influence how your business is perceived through developing an understanding of each stakeholder group and using the resulting insight for action.
The creation of a stakeholder map identifying these different groups and what matters to them versus what matters to your firm can be useful here in pinpointing which groups are worth influencing the most and what a conversation with them should be about.
For conversations with external stakeholders to be a success however, reputation must also be nurtured at every level within the business itself, from call centre staff to the board of directors. Lloyds Bank for example starts every board meeting not with sales or the balance sheet, but with reputation, understanding that its employees are not only stakeholders themselves but also a channel of communication with other stakeholder groups.
The most successful companies are those that adopt this more proactive approach. In fact, the manufacturing companies with the best reputations amongst consumers: BMW and Johnson & Johnson which feature in the top 20 of the Reputation Institute's 2014 Global RepTrak® 100 study, take their reputations very seriously, using them as input in strategy development. To achieve this, they monitor feedback from key stakeholders and use the insight gained to build a clearer understanding of where to invest and what to communicate, making better business decisions as a result.
BMW specifically reportedly is perceived to have the best governance as approximately half of consumers agree that BMW is a responsibly-run company that behaves ethically and is open and transparent in its business dealings. Consumers also think that BMW has the highest quality product and service which translates in high consumer willingness to buy and recommend products as well as willingness to welcome the company into the community.
Unilever is another good example here. It has proactively put reputation right at its centre, by implementing its Sustainable Living Plan throughout the organisation, so enabling it to take the position of the world's most sustainable business, and boosting its reputation with key stakeholders ahead of any potential issues it may face in the future.
The alternative approach is to be reactive: to respond with reputation enhancing measures to whatever situation a business finds itself in but this has its disadvantages as bridge building firm Mabey & Johnson discovered to its cost when its difficulty in managing bribery overseas resulted in a 12-year corruption scandal, something that despite strong reputation-enhancing work since has continued to cost it business.
For the proactive approach to be successful however, perceptions of brand amongst all stakeholder groups must be constantly tracked and acted upon. While standardised 'black box' models exist, their rigidity makes them unsuitable for measuring reputation. Instead, a customisable framework is required that allows the benchmarking of corporate reputation across any stakeholder group and that can be used across all markets and methodologies.
One way of achieving this, pioneered by the Reputation Institute, is to monitor feedback through all touch-points to track the emotional connection between a company and its stakeholders alongside perceptions of rational connections, such as perceptions on products/services, innovation, workplace, and citizenship. These results can then be analysed to create actionable insights which in turn are used to nurture reputation through marketing and communications strategies across all platforms, including social media.
Influencing reputation is inevitably a slow-burn of a job that requires commitment from the whole organisation and the ability to monitor, analyse, and act on stakeholder perceptions of the brand or business, but as the success of brands like Unilever and BMW reveal, not only is it possible to enhance corporate reputation in the manufacturing industry, but it is well worth it too.