Procurement & Supply Chain
Uyghur forced labour prevention: What importers need to know
By Jerry Peck, Vice President of Product Management, QAD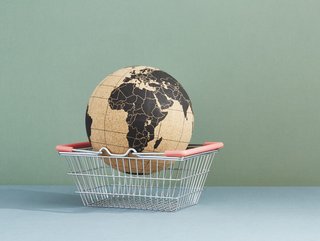 Research suggests consumer purchasing is increasingly influenced by societal factors, with 83% saying they would pay more for ethically-sourced products
When you go shopping for a new product, what influences your final purchasing decision? Price? Availability? Quality? Brand?
For many people, the decision comes down to some balance of these common factors. However, a rising number of consumers now say they also consider the wider societal and environmental impacts of their purchases. Where was the product manufactured? Were the materials ethically sourced? Is this brand known for supporting fair labour practices?
These kinds of considerations hold heavy weight for today's shoppers who value sustainability. Whether they're purchasing clothing, food, electronics, or any other type of goods, they want to buy from companies with similar values. They're even willing to pay more to do so. In one recent survey, 40% of consumers agreed that their purchases are influenced by societal factors—like how a company supports human rights. Other research has found that more than 83% of consumers would pay more for a product they could be sure was ethically sourced.
Similarly, many investors now prioritise companies that demonstrate strong Environmental, Social, and Governance (ESG) metrics. More than 25% of global investors say ESG is "central to their investment approach." Overall, it's abundantly clear that ethical, sustainable business practices are good for business, good for people, and good for the planet.
Unfortunately, many companies are still unaware—or worse, turn a blind eye—when it comes to serious human rights violations across their supply chains.
Taking steps to eradicate human rights abuses
As of 2021, an estimated 50 million people were living in modern slavery—with 28 million of those people working under forced labour conditions. Though awareness is rising, abuses like slave labour, child labour, and inhumane working conditions remain prevalent in the global supply chain.
Now, governments around the world are issuing policies designed to tackle modern slavery and drive businesses to adopt ethical supply chain practices. These regulations hold companies more accountable for conducting proper due diligence when working with external partners, purchasing materials, and importing and exporting goods. One of the most recent policies is the United States' Uyghur Forced Labor Prevention Act (UFLPA). This legislation marks a big step to strengthen U.S. policy on importing goods from China's Xinjiang Uyghur Autonomous Region (XUAR), where forced labour is all too prevalent.
A timeline of forced labour in China's Xinjiang region
The XUAR is a large territory in Northwest China. The area is rich in natural resources, including industrial materials like oil, natural gas, coal, and polysilicon. It is also a significant source of agricultural products that enter the global supply chain. In fact, Xinjiang produces a whopping 85% of China's cotton supply and 20% of the world's cotton supply. Unfortunately, all these resources are entwined with conflict and human rights abuses.
The XUAR is home to about 12 million Uyghurs. They are a predominantly Muslim ethnic minority with their own cultural, religious, and political practices—completely distinct from those of the Han people, China's ethnic majority. Over the past few decades, the region has been filled with inter-ethnic friction, where acts of repression, intrusive surveillance, and horrific violence have been inflicted on the Uyghur people and other minorities by the Chinese government.
Since 2017, the Chinese government has involuntarily detained more than a million Uyghurs in what it calls "voluntary vocational education and training centres." In reality, they are forced labour camps. There, Uyghurs are forced to work without pay, while subjected to political indoctrination and inhumane punishments. Families and communities are being separated, as some are shipped to factories throughout other areas of China. The oppression is so widespread that any business sourcing materials from Xinjiang is almost certainly capitalising on forced labour and supporting severe exploitation.
Guilty until proven innocent
As reports of injustices against the Uyghurs gradually spread, governments around the world began to take action. On December 23, 2021, President Biden signed the UFLPA into law. And on June 21, 2022, the U.S. Customs and Border Protection (CBP) began enforcing the act.
The UFLPA establishes a rebuttable presumption that any goods mined, produced, or manufactured (either wholly or in part) in the Xinjiang region are a product of forced labour—and thereby prohibited from U.S. importation unless importers can prove otherwise. Put simply, it's a matter of "guilty until proven innocent."
Importers now need to either:
Provide documentation to CBP proving that their goods were sourced completely from outside Xinjiang
Or, request an exemption backed by definitive evidence that their goods were not made with forced labour
Without the proper documentation, goods may be subject to seizure and forfeiture. Any business found in violation of the UFPLA may face severe penalties. And that's not to mention the major damage to brand reputation that comes along with associations with forced labour.
However, the complex and fragmented nature of today's global supply chains makes it a big challenge for importers to conduct proper due diligence. Take a fashion retailer, for instance. That company may import finished pairs of jeans from a factory in Mexico, and it can show documented proof. But where did that factory source its denim? And where did that entity source its cotton? Product provenance gets more complicated and clouded the farther you look back up the supply chain.
Using technology to support global trade compliance
To help U.S. companies navigate UFLPA compliance, the government has issued an updated version of the Xinjiang Supply Chain Business Advisory. The advisory outlines the risks businesses should consider when conducting human rights due diligence. It also emphasises the need for end-to-end supply chain visibility, traceability, and documentation.
Moving forward, businesses will need to know their risks and really know their products. Having the right supporting technology will be crucial. A great place to start is with automated global trade compliance software. The software automates trade documents and electronic customs reporting, enabling companies to satisfy compliance requirements, minimise regulatory exposure, perform due diligence, and ensure documentation accuracy—eliminating the time, costs, and labour involved in handling it all manually.
Here are four key tools to look for in an automated global trade compliance solution:
1. Restricted party screening: The U.S. government provides a list of entities in Xinjiang that mine, produce or manufacture goods with forced labour. The entity list changes frequently, making it nearly impossible for companies to stay on top of changes through manual processes. Using Restricted Party Screening software, companies can automate compliance screening for due diligence. They can get automated alerts on any changes, create audit-ready electronic reports, and ultimately ensure their chosen partners are low risk.
2. Global trade compliance analytics: Businesses need ongoing insight into their compliance activities and data. Analytics tools can offer real-time visibility into compliance processing—including screening throughput, transactions under review, and failures. These tools can also monitor license and permit records expiration dates. Overall, these insights help business leaders to make smarter decisions in real-time to support trade compliance.
3. Supplier relationship management: Many businesses still use spreadsheets and manual processes to manage and collaborate with their suppliers. But this approach is time-consuming, costly, and leaves everyone open to risk. Supplier relationship management software serves a single, digital system for managing supplier information, improving supplier selection, and monitoring supplier performance. The software also automatically collects and organises supplier documents required for regulatory compliance.
4. Import Management: By automating import processes, companies can prevent costly delays and clear their trade goods through CBP and other government agencies in a quick and efficient way. Import management software ensures imports are properly classified with the correct commodity codes, then proactively identifies any incoming goods with admissibility requirements. It can also automatically produce the proper import documentation, screen suppliers and supply chain parties, and much more.
Supporting a sustainable future
Government regulations like the UFLPA are undoubtedly a step in the right direction for combatting forced labor. But fully eradicating human rights abuses in the global supply chain will require the combined power of governments, consumers, and businesses alike. Armed with the right information and tools, U.S. businesses can begin to play their part in the effort to create ethical supply chains and a sustainable future for all.