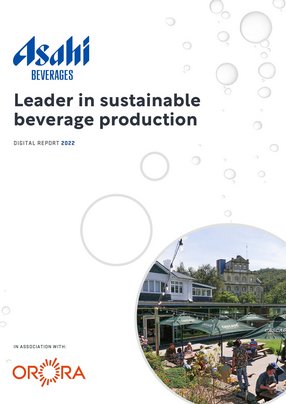 Asahi Beverages: Leader in sustainable beverage production
David Baxter, Group GM of Direct Procurement, Asahi Beverages, breaks down the company's approach to sustainability and maintaining resilience during COVID
David Baxter's career journey in the beverages industry began over 20 years ago, working for Southcorp Wines in supply chain planning.
Following this, Baxter worked for many beverage companies - including Foster's Group, Carlton & United Breweries, and Treasury Wine Estates - before joining Asahi Beverages.
Today, Baxter is the Group General Manager of Direct Procurement of Asahi Beverages. "I could not think of a better industry to work in," says Baxter.
He adds: "I'm responsible for leading an incredible team whose core role is to identify, contract, and manage suppliers to meet Asahi Beverages' manufacturing requirements."
Being the leading beverages company in Australia and New Zealand, Asahi Beverages produces quality alcohol and non-alcohol beverages. "We have a strong portfolio of established household brands, as well as innovative new products," says Baxter.
He adds: "Our company's vision is to bring enjoyment and connection to everyday moments in life."
In the last two years, Asahi Beverages has evolved significantly. Its acquisition of Carlton & United Breweries scaled the company, making Asahi Beverages the leading beverages manufacturer in Australia & New Zealand. "Our footprint literally doubled in size to produce more than two billion litres a year," says Baxter.
Asahi Beverages and its approach to sustainability
As a market leader in the beverage industry, Asahi Beverages is committed to ensuring Australians and New Zealanders are enjoying and connecting with its products in a sustainable way that protects the planet.
Baxter says: "We have some key strategic initiatives that we've put in place. As a market leader, we feel it's imperative to lead on sustainability and set key targets to not only protect our planet, but in a way that also grows our business and shows the world that we are leaders in sustainability."
Following its acquisition of Carlton & United Breweries, Asahi Beverages began to grow significantly overnight. Due to its portfolio, volume and spend the challenge for Asahi Beverages was to become one team. "We did remarkably well," says Baxter
He adds: "Due to COVID-19, most of the transition occurred within a virtual environment, but we are very fortunate to have a young and dedicated team of procurement professionals focused on implementing and delivering key strategic initiatives that meet out Mid Term Plan and have a huge positive impact on delivering our sustainability goals."
This year, Asahi Beverages has been working on a number of sustainability initiatives including its barley programme, raspberries programme, and packaging strategy.
Baxter says: "Developing our barley programme gave us oversight into the growing process to ensure the best quality barley is used in our beers. This program allows us to track provenance of barley and gives us direct relationships with more farmers.
"With this relationship, farmers have a direct link to our strict quality parameters, and we can link on-farm practices to beer quality, and we can monitor other important factors, such as water usage, soil health and fertiliser usage to ensure we meet our sustainability targets."
Asahi Beverages has also adopted ambitious goals around sustainable energy. To help achieve this, it recently installed Australia's largest solar project at their Australian brewery at Yatala in Queensland, with around 7,000 solar panels now harnessing the Queensland sun.
Baxter says: "We will source 100% of our purchased electricity from renewable sources by 2025. We will then reduce emissions across our entire supply chain to net zero by 2050 - from the farmers who grow our ingredients through to our manufacturing sites and the vehicles that deliver our beverages.
Making the decision to switch its current raspberry supply chain and start using locally-grown raspberries, Baxter explains the benefits: "We made the switch to Tasmanian-grown raspberries because of their quality, their more reliable supply and Asahi's commitment to supporting Australian farmers."
He adds: "Asahi Beverages' products are made with the best raw ingredients, so it really doesn't get any better than sourcing fresh world-class produce while supporting local farmers."
Finally, when it comes to Asahi Beverages' packaging, the company is committed to designing its bottles, cans, and other vessels to be sustainable. Asahi Beverages has committed to making all its packaging 100% recyclable, reusable or compostable by 2025. Working with suppliers in possession of visions and goals that align with its own, Asahi Beverages works with multiple bodies where improving sustainable packaging is a core focus.
Baxter says: "We have recently formed a cross-industry joint venture with Pact Group, Cleanaway Waste Management Ltd and Coca-Cola Europacific Partners to build and operate two PET recycling facilities, one in NSW and one in Victoria. These will massively boost Australia's PET recycling capacity. They will help transform recycling in Australia by providing a new, local source of high-quality recycled PET which we'll use in products like our Cool Ridge water bottles. This is a major step towards helping us deliver a truly circular economy.
"Each facility will be capable of processing the equivalent of around 1 billion plastic bottles - collected via Container Deposit Schemes and kerbside recycling each year. This will be converted into more than 20,000 tonnes of high-quality recycled PET bottles and food packaging by each facility, which will use state-of-the-art sorting, washing, decontamination and extrusion technology. Both facilities are receiving Commonwealth funding while each is also receiving support from its respective State Government."
In addition, Asahi Beverages has recently switched all of its 450ml and 600ml soft drink bottles to 100% recycled plastic.
Navigating modern challenges in the beverage industry
Like the stories of so many other people, the last two years have been some of the most challenging times in Baxter's career. "With global shipping delays, labour shortages, high commodity prices, changes to consumer preferences, and all during a pandemic - it has definitely built up resilience. It also shows the importance of business continuity planning and strategic relationships in the supply chain," says Baxter.
In order to stay ahead of these challenges, Baxter says: "There is risk in everything we do, but it's about understanding the level of risk you and your organisation are comfortable with, and then ensuring clear communication internally and externally.
"This limits potential surprises, and helps to incorporate robust business continuity plans allowing organisations to react with speed should an issue occur."
Asahi Beverages and its suppliers
Asahi Beverages works with thousands of suppliers in order to conduct its operations. "It is our responsibility to ensure that we build on those relationships," says Baxter.
He adds: "We share our strategic initiatives with our suppliers so that they can be a part of our journey, to meet our goals, and to ensure a strong focus on quality. We need partners that can work with us long term, those who have similar sustainability goals and can bring innovative ideas to the table so that we can work collaboratively."
Operating within Australia and New Zealand, Baxter explains that the company's distance from both Europe and the US limits the suppliers it can choose from, stating: "We need to make sure that we are developing relationships with the suppliers we do have. Ensuring communication while delivering on strategic plans so that not only do we grow as a business, but our suppliers grow, too."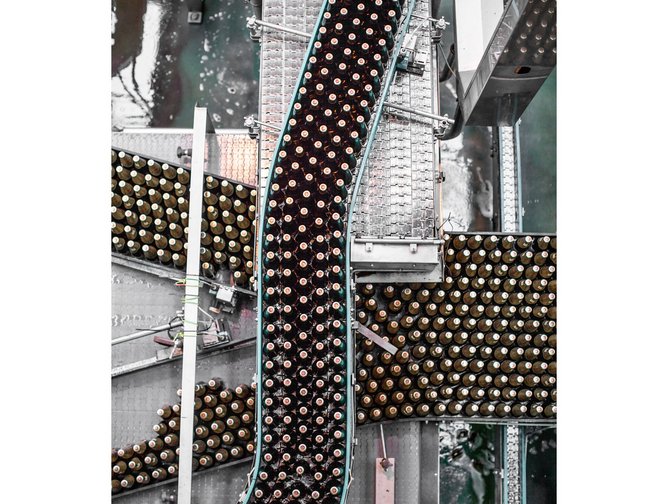 Abbotsford Brewery Crown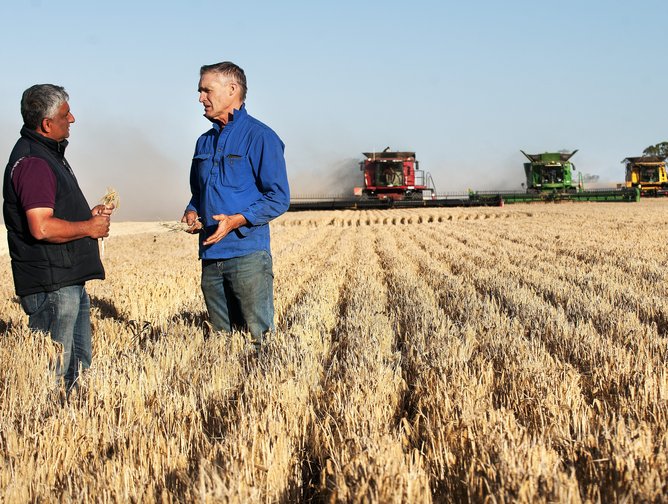 Barley partnership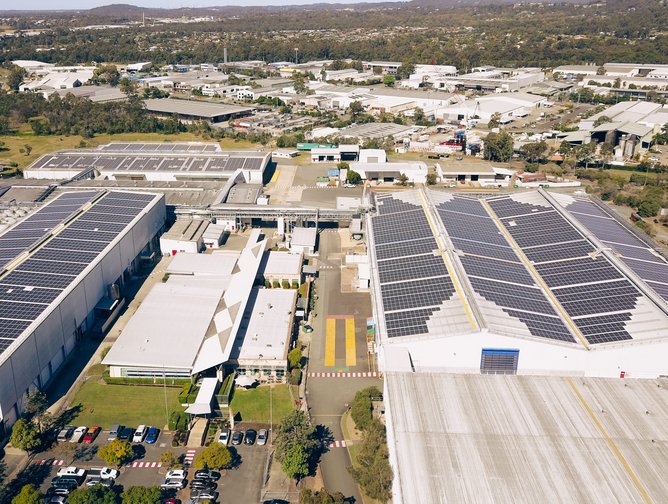 Yatala Solar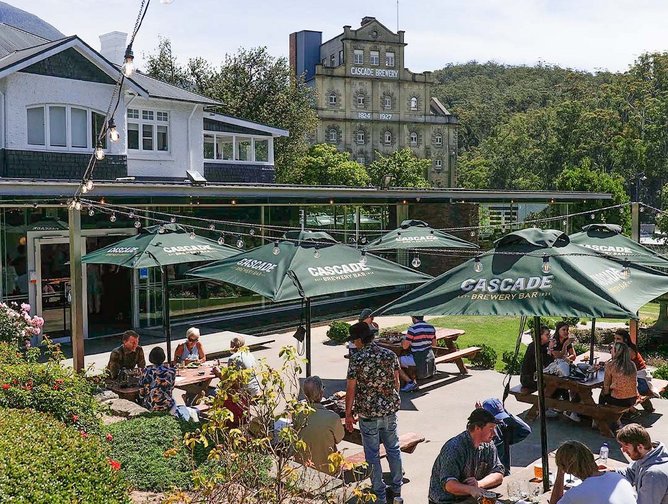 Cascade