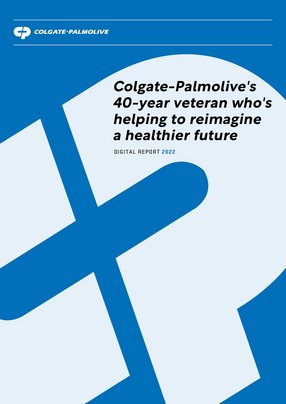 Colgate's 40-year veteran who's just getting started
How Colgate-Palmolive's veteran Chief Supply Chain Officer Mike Corbo draws on long experience to cope with global disruption and uncertainty
When Colgate-Palmolive Chief Supply Chain Officer Mike Corbo first joined the company, the world was a very different place.
If you wanted to fill your car, a gallon of petrol cost 34 pence in the UK and $1.31 in the US. Still in the US, Ronald Reagan had been in the Oval Office for just a year, and Michael Jackson's Thriller was fresh off the press.
We're talking 1982. This was the year Corbo left Lafayette College in Pennsylvania and - with the ink on his chemical engineering degree barely dry - secured himself a job with Colgate-Palmolive (Colgate).
In the intervening four decades, Corbo has worked his way around the world, excelling in a host of manufacturing and supply chain roles.
"One of the things that attracted me to Colgate is that it was hiring people to work in plant operations, and operations really interested me," says Corbo. "I never really intended to follow chemical engineering."
After a six-month training programme, Corbo was sent out onto the factory floor as a foreman. For the first 14 years of his career, he "worked in locations around the US," before he finally got the opportunity to fulfil his ambition to travel, taking up a position as Manufacturing Director in the Philippines.
"I always wanted to work outside of the US," he says. "I just had that desire to learn."
Corbo headed Colgate manufacturing in regions worldwide
There followed a similar role in Malaysia. Before Corbo worked in Colgate's divisional teams, starting in central Europe and Russia, and then heading back to the company's Asia Division.
"The one I had the most fun in terms of learning was as Head of Supply Chain for Latin America," he says. "It's the biggest division in Colgate, and covers almost all of our product categories."
Corbo believes his long years in manufacturing provided "an incredible foundation for what was to come.".
He says: "I was learning how people produced things, day in and day out, and how they achieved the required consistency and discipline to do it right and do it well.
"What people want in a supply chain is consistency and reliability, and that's what manufacturing is about. The definition of quality is making the same thing over and over, with low variability."
Corbo is now a veteran of the supply chain, including manufacturing, and says the past two years have been the most challenging period he has experienced since joining the company.
He says: "We had lots of contingency plans, and they were very helpful, but they were at their limit when countries shut down, lanes shut down, and materials couldn't be procured."
On a personal level, Corbo says his team has risen to the challenge.
"I'm very lucky to have an excellent team," he says."We communicated more than we ever did before. Our channels of communication have improved dramatically, and I think that has helped get us through this."
The pandemic taught us supply chains were fragile
As for operational lessons learned since the pandemic struck, Corbo says that one stands out above all others: "If we take one thing from the past two years of disruptions it has to be that running supply chains at lowest cost leaves them fragile. We need to build resilience into them, as a matter of priority."
The pandemic disruptions that so tested the stamina of Corbo's team – and the resilience of the company's supply chain – show little sign of abating, and the biggest single challenge of his role remains "the magnitude and the frequency of disruptions."
He adds: "Whether it's a government intervention, a business intervention or a rising commodity price, the shocks come frequently and without warning, and how quickly we can rebound and continue to keep supply running is really our daily challenge."
To counteract disruption and uncertainty, Colgate has engaged on an enterprise-wide digital transformation, to give it visibility across its supply chain.
"Data gives you visibility over what you're doing, and where you're headed, and where the potential pinch points are going to be," explains Corbo.
Pacing toward visibility
So does Colgate currently enjoy end-to-end supply chain visibility, or is it something the company is still working towards?
"I would say in certain supply chains, we do have end-to-end visibility, but not all," Corbo says. "From manufacturing to commercial hubs and to retailers, we have visibility. But we're still working on the different tiers of suppliers." "
Colgate is hardly alone here; it's a generally held truth that the closer to the source of raw materials one gets, the harder it becomes to maintain a handle on things such as ESG compliance and Scope 3 emissions.
Yet Colgate is working positively towards this goal, and collaboration with suppliers is an important factor in how it will get there.
"We segment suppliers to align with our company goals, including efficiency, innovation and sustainability. All require close partnerships on risk mitigation, new formulations, network agility and digital engagement," says Corbo.
He continues: "We audit suppliers, work with them on new compliance areas, and we ask them to provide documentation to certify their performance against an evolving regulatory landscape. With rules changing globally all the time that makes it challenging, and we have prioritised supplier connectivity in our digital roadmap. It's a lot of work and a lot of resources to define and convert the data."
Sustainable supply chains 'take time, effort and focus'
In terms of Colgate's internal journey towards net zero, Corbo says the company is "continually looking at reducing waste, and has been for a long time." The key, he stresses, is measuring waste.
He says: "We measure many things -- how much electricity and water we use, and how much waste we generate, and then we come up with innovative ways to reduce usage."
He adds: "I'm very proud of the fact that we've taken on a zero-waste-to-landfills initiative in our manufacturing operation. We have it certified externally and we are on pace to have all 45 plants certified."
The certification is from Green Business Certification TRUE Zero Waste, a zero-waste certification program designed to measure, improve and recognize zero waste performance. Colgate has more TRUE Zero Waste certified facilities than any other company.
"You'd be surprised at how we achieved this," says Corbo. "It sounds kind of silly but we started pretty much by doing dumpster dives - literally rifling through what we were putting in the waste stream."
"We began to separate it all, and started asking questions. Why is this or that not in the product? Why isn't this being recycled? What exactly is our waste stream? This is where you have to start. It takes years and it takes focus. But money and resources we were throwing out in materials doesn't get thrown out anymore. It gets reused, repurposed, or put back into the product."
Building a diverse, best-in-class, people-centric supply chain
Colgate strives to create a workplace where everyone is empowered to be their authentic selves. Within Colgate's supply chain, Corbo says the company has "been spending a lot of time and focus on diversity for many years."
He adds: "In the supply chain, we've increased female representation, especially in manufacturing operations. The first thing we did was recruit a lot of great interns, many of whom were women. Then we exposed them to plant operations, to show that manufacturing could reflect state-of-the-art and automated facilities."
For Corbo, educating recruits and new hires in this way is the secret to making progress.
"It always starts with educating people," he says. "That way, they get excited and want to work there. Also, in a manufacturing operation you can see the fruit of your work. It's right there in the cases being loaded on trucks and the product that you made. So it's a very rewarding job."
"The drive for talent in the workplace is incredible now, and to retain people across the industry is challenging, and we have to do it with a focus on diversity and inclusion."
Colgate – powered by purpose
It's been an eventful 40 years for Mike Corbo, but what of the years still to come? How does he see these panning out for Colgate and his supply chain team?
"We are focused on reimagining a healthier future for all people, their pets, and our planet," he says. "That is our purpose. We are a health company – we provide products to improve the health of people and our pets. In the supply chain, we contribute to this purpose because we make the products that provide those health benefits, empowering brighter, healthier futures for all."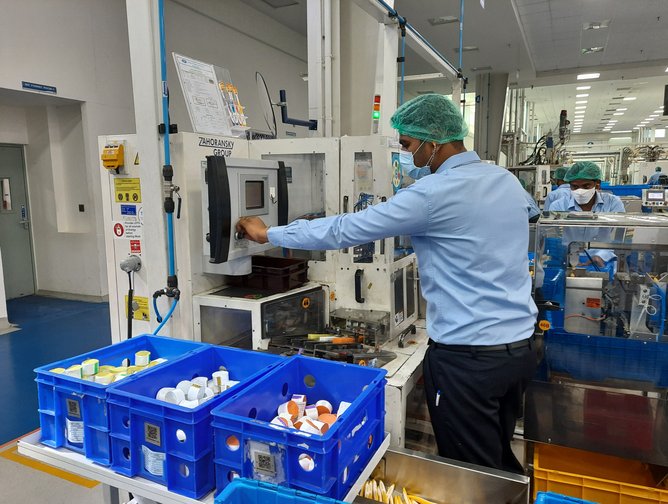 India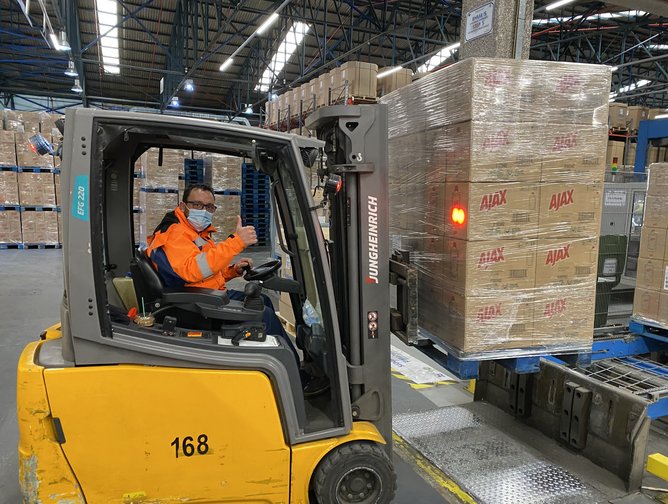 Greece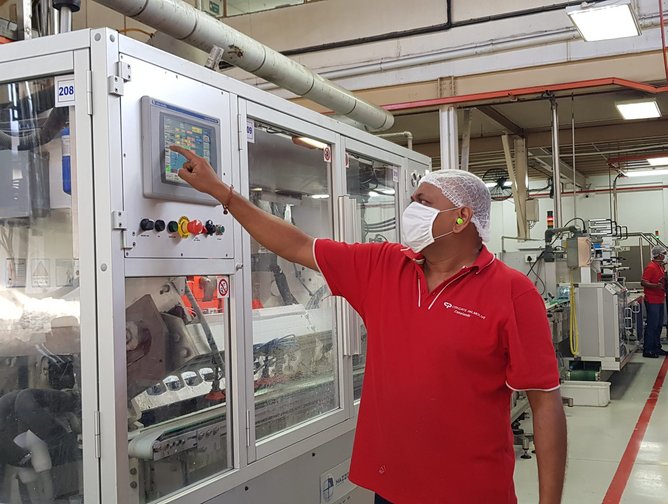 South Africa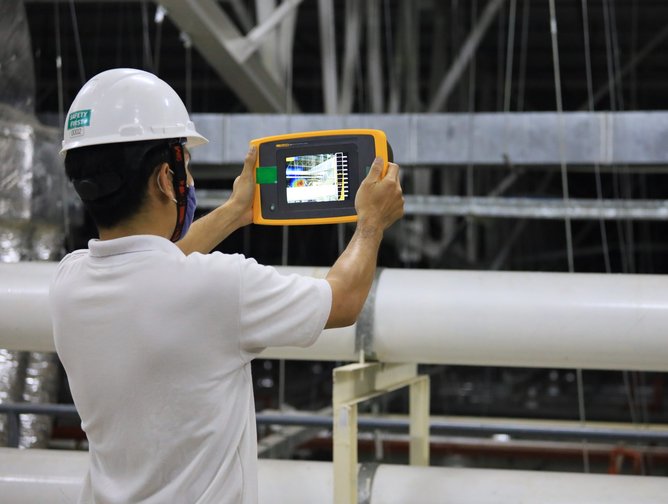 Vietnam