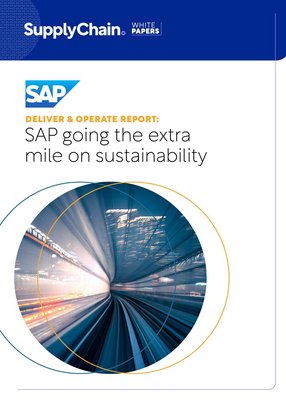 SAP going the extra mile on sustainability
SAP's software solutions are helping its customers improve ESG and sustainability performance in logistics, last mile and asset management.
Emissions from logistics businesses during the delivery of goods have been on an upward trajectory, increasing by 1.9% annually since 2000. Most of this can be attributed to the rise of globalisation and increased demand for consumer goods.
Investors, regulators, consumers and employees are all starting to demand sustainably derived products and services with a smaller environmental footprint across the entire supply chain, opening up a world of possibilities for businesses of all sizes and across all sectors.
Helping businesses harness the immense power of such technology is SAP, whose digital solutions are designed to help reinvent the flow of goods,making it smarter, faster and cleaner.
In today's global supply chain, goods might travel half-way around the world before reaching their final destination, which can have a large impact on a company's carbon footprint. Add to this the increase in e-commerce over the past two years, and the resulting need for direct-to-consumer shipments, and again, the emissions increase exponentially.
Transportation is one of the areas in which getting to zero emissions is a big goal. That includes reducing travel distances and increasing efficiency. It's not uncommon, for example, for trucks to return empty once a delivery has been completed. Such trips are called 'deadhead miles' or 'empty miles'.
SAP helps businesses optimise loads and reduce mileage across operations, making such deliveries more sustainable, end to end - from raw materials, to factory, to warehouse to doorstep.
It's about zero emissions, waste and inequality
"It's about zero emissions, zero waste and zero inequality," explains Mindy Davis, SAP Digital Supply Chain Global Marketing VP.
Shippers need tools to adapt to dynamic market conditions so they can plan and execute on freight, and track and settle it in tight collaboration with carriers. Where capacity is unexpectedly scarce, shippers need the ability to secure resources and spot-pricing where needed the most, to optimise travel time on the road, air, and sea.
SAP can help shippers optimise loads and reduce drive time and emissions. Jointly with partners, SAP can now capture engine emissions and bring that data back into a collaborative network. "We can optimise based on CO2 and not just cost and time," says Davis.
Sustainable logistics is a collaborative effort
Logistics is a complex undertaking. It manages the movement of raw materials, intermediate products, and packaging across the globe to manufacturing facilities, as well as the distribution of products from origin to consumption. An open logistics network that connects business partners for inter-company collaboration and insight will not only optimise connections, but ultimately reduce emissions.
SAP works to provide a central entry-point to manage logistics transactions, and also the exchange of documents with key business partners. In this way, its customers improve transparency across the value chain.
Davis says: "We have software that facilitates data exchange between supply chain participants such as shippers, logistics service providers and buyers. This is at a global level, meaning they can leverage synergies, gain a common understanding, and reach process optimisation for decreased costs and improved capacity utilisation."
She adds: "In an increasingly volatile global business environment, customers need a network to help manage exceptions and foster productivity through easier supply chain collaboration, based on real-time data and predictive intelligence."
"Many of our customers are dedicated to supporting business processes that save time and valuable resources," adds Davis. "With distribution such a critical component of operations, SAP can boost the accuracy and speed of shipments, across order creation, transportation planning and freight payment."
One SAP customer is Roger Perala, Senior Director of Business Systems, United Sugars Corporation.
Perala says: "Using SAP solutions, we've increased our freight spend savings, improved process automation and information flow, and improved our data management. Today, we are a more efficient shipper, and that saves us time and resources."
Moving on to helping customers address waste, Davis says SAP works with customers to manage returnable packaging, with a view to establishing circular flows for items such as pallets. "SAP's solutions capture ownership, inventory and rental arrangement, and help customers reduce packaging waste," she explains.
Davis recalls working in a warehouse years ago, developing a pallet redistribution program to ensure pallets were cleared from the warehouse floor in order to improve employee safety and reduce incidents, returned, reused, and recycled.
"It was all in an AS 400 system," says Davis. So yes, I'm dating myself!" She adds that much of the waste inherent in moving products via pallets can be eliminated by digitising the process.
Davis continues: "As for inequality, we have the ability to track products back through the value chain to product origin. Our software captures data from all the parties that interacted with any given product, using tamper-proof blockchain for security.
"With this, customers can seamlessly check product provenance by, for example, simply scanning a can or a package of coffee to see where it originated, or if it was traded fairly."
SAP helping customers excel on Environmental, Social, and Governance (ESG) targets
SAP's customers - and their suppliers - can certainly see the difference when it comes to ESG.
A consumer coffee brand well-known for hand-roasted and specialty coffees across Europe, is using SAP solutions to improve their sustainability practices.
"As part of their sustainability ambitions, this brand wanted to make their coffee supply chain more transparent, both to themselves and their consumers," explains Davis. "The goal was to achieve greater consumer trust and engagement, and also to be recognised as a sustainable brand by having full traceability on the coffee value chain."
This coffee producer uses SAP solutions to trace materials end-to-end across their supply chain, and this is seamlessly integrated with the company's IT landscape.
"At the farm level, they source high-quality coffee from smallholder farmers via their own smartphone app," says Davis, who adds that each transaction is geo-tagged and time stamped, and that data is uploaded into SAP "so they can now capture and analyse the batch genealogy, from farm to roaster."
Sustainability and ESG requirements now touch on every aspect of a company's operations, including how it manages and optimises the performance of its assets.
"On this front, it's all about revolutionising equipment ROI, says Davis. "Every business trying to reduce environmental impact wants to run their equipment at optimal performance to minimise energy consumption and extend their lifespan, as well as minimise environmental risk."
She adds: "We help customers reduce costs by using artificial intelligence (AI), analytics and insight, to pinpoint what needs to be done, before there's a problem. We then mobilise a focused service-response for sustainable service delivery.
"Workforce scheduling and dispatching is also optimised and carried out in real time, using AI tools. Analytics, reports and dashboards help to recognise issues, and this allows businesses to resolve issues quickly."
SAP also assists with the provision of a mobile field service, which manages existing workloads "whether you're online, offline, or only occasionally connected."
One of the reasons SAP has an all-encompassing view of sustainability issues is because it works with companies across 25 industries around the world. One is mining.
One mining customer, based in Phoenix, Arizona, has more than 500 technicians across its supply chain, and SAP has helped them both improve and increase equipment availability, as well as increase the efficiency of its maintenance plan by 25%.
And then there's discrete manufacturing – whereby equipment manufacturers can increase service efficiency and transform the customer experience through automation and AI, says Davis.
She continues: "This increases service revenue and customer satisfaction through targeted, modularised service offerings, as well as improving manufacturing up-time and great on-time delivery.
"Plus, we can enable a collaborative platform for sharing performance analytics with manufacturers, operators and service providers to increase operational visibility and more-agile decision making."
Revolutionise equipment performance to minimise emissions
Using Industry 4.0 best practices, together with SAP solutions, enables operators to not only optimise equipment performance but also to extend their useful life, by helping to improve design and service, which reduces the assets' carbon footprint.
Davis is a big Formula One racing fan, and she is thrilled to see SAP solutions help a certain F1 team master extreme cornering skills.
"In F1 racing, cars make hairpin turns at high speed, turns that must be executed perfectly for the car to minimise its total race time, and the distance travelled. You can map such a turn onto a network flow on a grid, where the nodes represent the positions along the turn, and the path that needs to be taken to reach the next node.
"The goal is to find the shortest route using real-time information. It's really energising to see our customers use SAP solutions to connect with remote experts on the race track in real-time, using peer-to-peer augmented reality."
She adds: "Our customers can improve knowledge transfer and boost performance, while optimising technician travel-time, in order to reduce vehicle CO2 emissions. While I'm not a professional car racer, with our solutions, I can guide our customers closer toward reaching their CO2 emission mandates."
How smart technology is driving innovation in last-mile delivery
Continuing the F1 analogy, Davis says: "In Formula 1, it's the last minutes and seconds of the race that get your adrenaline going. Continuous optimisation is the key to winning, and it's the same in supply chain.
"Supply chain optimisation can be very effective in last-mile delivery. It might be the shortest leg of the supply chain by far, but it's often the most complex, expensive and energy inefficient."
With last mile, there is no greater enemy to customer loyalty and satisfaction than orders not arriving when expected, arriving wrong, or not at all. And with so many disruptions, many traditional supply chain strategies continue to endure excess shipping charges due to changes in last-minute deliveries - all of which increases their carbon footprint.
Today, the last mile link in the supply chain is under enormous pressure to adapt at a lightning pace. But it's important to remember that a company's last mile solutions are only as strong as its supply chain planning infrastructure, and the ability to deliver visibility and connectivity across the entire supply chain journey.
More than first- and middle-mile logistics, last mile has seen the greatest amount of change, thanks in large part to omnichannel. Last mile is also the most publicly visible link in the supply chain, and as such is most likely to be blamed by customers if anything goes wrong. But like a cog in a machine, last mile logistics can only function as efficiently as the other moving parts across the supply chain.
In conclusion, Davis says she is "inspired" by how much digital supply chains can help SAP customers deliver sustainability initiatives, and is "optimistic" about the future on this front.
"It's been exciting, challenging and ultimately fulfilling to see our customers use digitalisation across their supply chains to fuel fast, agile, and sustainable responses across the value chain," she says.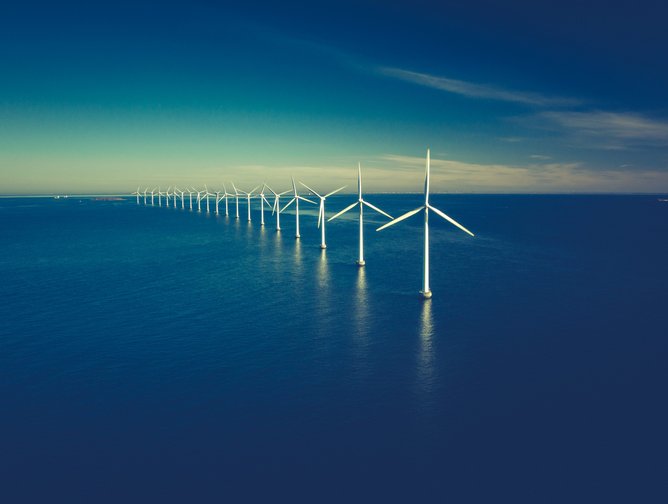 Sustainability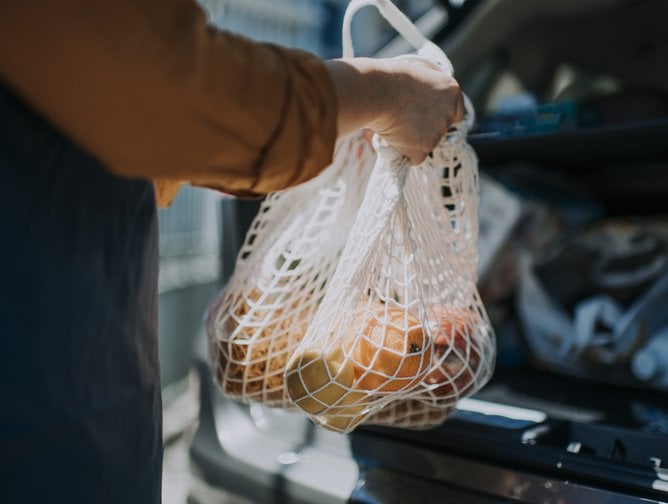 Sustainability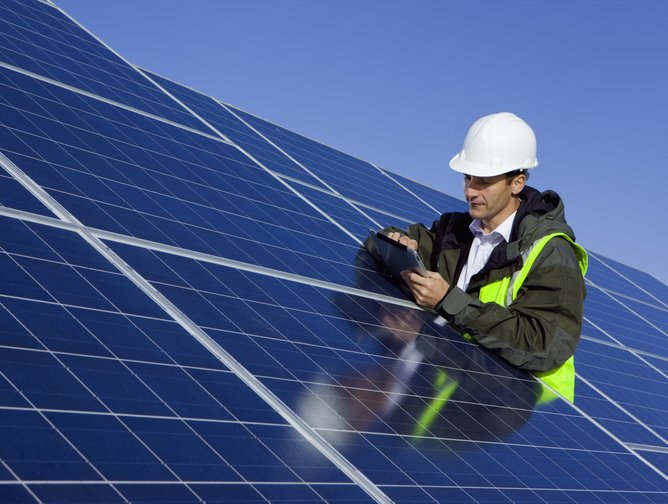 SAP sustainability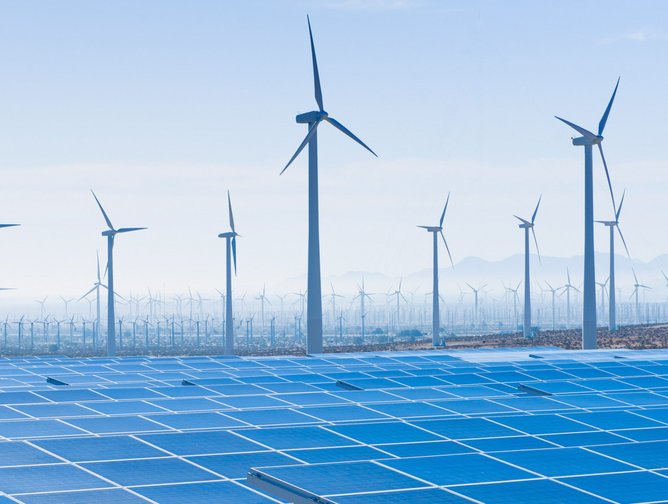 Wind farm