5 minutes with Infosys' Ruchir Budhwar on Industry 5.0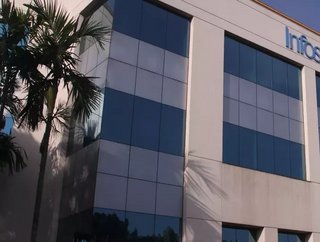 Manufacturing Global speaks to Ruchir Budhwar, SVP and Regional Head Europe, Manufacturing, Infosys discussing the concept of Industry 5.0
To start off, what is Industry 5.0?
Whilst Industry 4.0 focuses on harnessing the power of connected devices and systems to improve efficiency, Industry .50 focuses on providing greater personalization for users, enabling them to customize these tools however they please to. In other words, it could be said that Industry 5.0 aims to add a human touch to these technologies, allowing for greater collaboration between man and machine. Because of this, AI is expected to be the key driver of the fifth industrial revolution, with Gartner predicting that the business value created by AI will reach a huge US$3.9trn by next year alone. 
So how does Industry 5.0 differ from Industry 4.0? 
Whereas Industry 4.0 was all about digitization – and creating the conditions for machines to operate with minimal or no human contact whatsoever – Industry 5.0 is all about greater personalization. By encouraging more input from humans, Industry 5.0 allows room for greater creativity to be involved in how operations are carried out by a business or organization. Likewise, Industry 5.0 takes Industry 4.0's focus on the interconnectedness of devices a step further by refining the ways in which humans interact with machines, which will be different for every user. 
As I mentioned above, AI is likely to play a significant role in this process because it has the capacity to connect all components of a business or supply chain under one central platform. 
What does industry 5.0 mean for manufacturers?
Over the past 15 years, the internet revolution has redefined business to-consumer (B2C) industries such as media, retail and financial services. The next industrial revolution will dramatically alter manufacturing, energy, agriculture, transportation and other industrial sectors of the economy which, together, account for nearly two-thirds of the global gross domestic product (GDP). It will also fundamentally transform how people will work through new interactions between humans and machines. 
Industry 5.0 will enable manufacturers to automate the manufacturing process much more effectively. With data coming in real time from devices anywhere in the world, manufacturers gain the insights needed to refine their product or service. For example, across the engineering and automotive industries, manufacturers could use Industry 5.0 tools to gain real-time data on how effectively their engines are performing – from how fast they are, to how polluting they are. Using these insights, manufacturers can make the informed judgements needed to refine their product and reduce waste. Without tools like AI, it could take months for manufacturers to gain these insights – by which time, a substandard engine would have been in circulation for far too long. 
However, despite it being the key driver of the next industrial revolution, most businesses are simply not AI ready. For this reason, at Infosys, we've made it a priority to work with a range of businesses across industries to enable them to take advantage of the opportunities AI presents them with, empowering them to scale, future-proof their business, and gain a competitive advantage in the market. 
What technology is involved in Industry 5.0 and how does it differ from industry 4.0? 
Like Industry 4.0, Industry 5.0 also stems from cyber-physical systems and involves the use of new and emerging technologies such as AI and machine learning. It differs from Industry 4.0 however, by going further to encourage collaboration between the user and the machine – it isn't just connectedness between devices and users that's important to Industry 5.0, but cooperation too. 
As we've discussed, AI will play a significant role in enabling this process because it holds the potential to connect all these elements – both human and machine – under one central platform. Amidst rapidly developing systems, the 'explainability' of AI helps technology executives make informed decisions and explain their thinking using the insights gained from AI-powered, Industry 5.0 tools. For those working within highly regulated industries for example, these tools could be instrumental in demonstrating high levels of accountability and transparency, going on to build greater trust within the industry. Without the personalization provided by Industry 5.0, it would be much more difficult for businesses and organizations to gain access to the specific and focused insights often needed. 
With this of course, comes greater regulation, so it'll be crucial for businesses to get up to speed with the ways they can deploy AI ethically and effectively within their business. With the EU developing its AI framework in tandem, businesses should ensure that their approach to AI adoption is holistic, and prioritizes getting their talent, governance, and leadership structures in place now to get ahead of the curve. 
How has COVID-19 affected the acceleration towards the adoption of Industry 5.0?
Whilst technology has played an important role in helping businesses and organizations continue operations during the pandemic, recent developments from Industry 5.0 have also shed light on the unwavering need for a human touch in these processes. It is therefore unsurprising that we have seen an accelerated adoption of Industry 5.0 across the manufacturing industry. By providing its users with the rapid, human-led insights needed to optimize the way they work, Industry 5.0 has, and continues to provide a wide range of businesses and organizations with the capacity to address the unique challenges COVID-19 has presented them with. For many, this layer of personalization has played an instrumental role in ensuring their digital transformation is done right. 
It should be said however, that like Industry 4.0, digital transformation under Industry 5.0 should also take a phased approach. Whilst some Industry 5.0 tools are enterprise ready, others are not, so it's crucial to undertake the research needed to recognize if enterprises are ready for these tools and have the frameworks in place to do so ethically and effectively. Because when done correctly, there are vast benefits to be reaped in return.
Read Budhwar's '5 Minutes With' interview on Industry 4.0 with Manufacturing Global, here.