Accenture to Aquire DI Square Strengthening PLM/ALM Services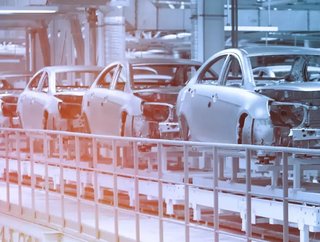 Accenture announces plans to acquire DI Square to strengthen its PLM and ALM capabilities for its manufacturing clients
Accenture Further Strengthens Its Industry X Services 
Since 2017, Accenture has made a series of acquisitions to develop its Industry X capabilities. Most recently the consultant company has established plans to acquire Umlaut - an engineering consulting and services firm.
Other recent completed acquisitions include: operations technology provider Electro 80 (Australia), industrial robotics and automation services provider Pollux (Brazil), operations consultancy Myrtle (US) and technology consultancy SALT Solutions (Germany).
So who is DI Square and Why are They next for Accenture to Aquire?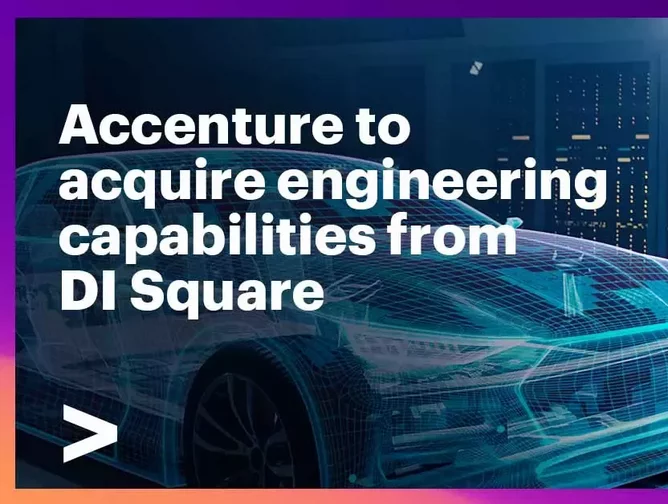 Entering into an agreement with DI Square, Accenture plans to acquire the company's consulting capabilities for product lifecycle management (PLM) and application lifecycle management (ALM) system integration. 
The announcement to acquire DI Square follows its plans to acquire Umlaut - both acquisition plans aim to expand its engineering capabilities for the automotive industry and other manufacturing clients. 
In particular, the acquisition of DI Square will benefit its client in Japan, with Accenture taking on the company's know-how, client contracts, and 70 professionals who will join Accenture's Industry X group in Japan to help clients digitise their core operations including design, development, manufacturing and servicing smart connected products.
Optimising and Integrating End-to-End Engineering Processes
In acquiring DI Square, the organisation's capabilities will help Accenture to build systems and solutions that can optimise and integrate clients' engineering processes end-to-end. 
Combining this with Accenture's artificial intelligence (AI) and Digital Twin expertise is expected to help manufacturing clients become more productive and competitive. 
"Manufacturing companies must digitise not just the enterprise but their entire operating value chains. The capabilities we will acquire from DI Square will expand our expertise for PLM and ALM, which are at the intersection of engineering and manufacturing. Manufacturers have a growing need for help in these areas and we want to be their partner of choice for a comprehensive digital transformation of core operations that applies the power of data and digital to support sustainability, productivity and growth," said Shinichiro Kohno, managing director and lead for Accenture Industry X in Japan.