AMRC: unlocking the benefits of 5G in manufacturing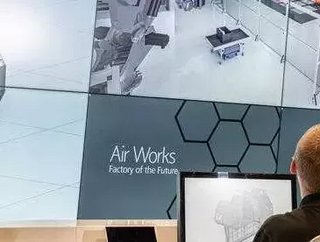 The consortium behind the '5G Factory of the Future' project showcases the benefits of 5G enabled factories in manufacturing...
Showcasing the benefits of 5G enabled factories in manufacturing, the consortium behind the '' project will be hosting an exhibition at the '' conference which will be taking place on March 23 and 24.
"With its low latency, enhanced Mobile Broadband and support for edge compute, 5G helps streamline the implementation of advanced, industrial technologies across manufacturing and the wider supply chain. The 5G Factory of the Future project will provide businesses with the chance to come together, test 5G's capabilities and tap into its enormous benefits for UK industry. I'm pleased Better Connected attendees will have the opportunity to hear about the ways this project will help manufacturers sow the seeds of a 5G-enabled future," said Charles Turyagyenda, Senior 5G Technologist at Digital Catapult.
What to expect at the '' conference
Held virtually, the conference will bring together - for the first time - all of the projects under the government's £200mn 5G Testbeds and Trials Programme.
At the event delegates will discover more about the 5G manufacturing testbed that is being developed by 5G Factory of the Future, and its plans to drive the adoption of 5G technologies in manufacturing by increasing the understanding of its benefits.
"The potential of 5G to enhance manufacturing operations is a result of the capabilities of the technology. The 5G Factory of the Future industrial testbed will provide potential for new ways of working and will test the most challenging and ground-breaking areas of 5G for manufacturing: increasing bandwidth, decreasing latency, ensuring security across a robust network and augmenting supply chain transparency, ensuring future industrial sustainability," Rab Scott, Head of Digital at the University of Sheffield AMRC.
"This conference is a chance to hear from us about how these benefits are ready to be unlocked by 5G and how they will improve productivity and competitiveness for UK manufacturers," added Scott.
5G Factory of the Future is being driven by an industrial and academic consortium that includes: the University of Sheffield Advanced Manufacturing Research Centre (AMRC), BAE Systems, IBM, Digital Catapult, aql, MTT and Miralis.
For more information on manufacturing topics - please take a look at the latest edition of