Avnet Silica's New Solution for Industrial IoT Applications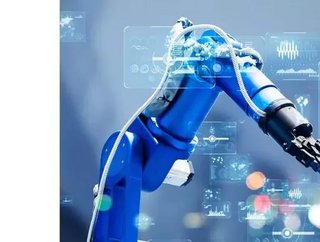 With billions of Industrial IoT devices in use, globally, Avnet Silica is continually looking to innovate working solutions for any issues that arise...
Avnet Silica, an Avnet company, recently launched their new, cutting-edge product, the Avnet Silica MiniPOC Kit. The kit is designed to enable 'Proof-of-Concept' for edge-to-cloud IoT use cases across several industries. It's an easy-to-use kit that is based on a combination of Renesas' Synergy™ microcontrollers and Avnet's leading-edge sensors and the power management components that the company is hailed for. 
By combining "a low-power multi-sensor solution, plus LoRaWAN™ (Long Range Wide Area Network) and cloud connectivity, this highly scalable kit ─ based on Renesas Synergy hardware ─ delivers working solutions for industrial use cases in building or factory automation, tracking and retail applications, or smart cities." 
Currently, the number of LoRaWAN use cases are on the rise, with industry-leaders and organisations attempting to address key markets the use existing and new LoRa networks for deployment in their smart factories or the process of automation creation, primarily. It can also be found in a whole "host of other sectors, including smart healthcare, transportation, logistics and supply-chain tracking, agriculture and retail applications." It's understandable why the kit is so popular, too, given that it employs the LoRaWAN protocol, which supports low-power devices with a battery life of several years. 
The kit happens to be excellent for developing cloud-based condition monitoring, predictive maintenance and device management, as it comprises all the necessary elements to take customer IoT solutions from the edge to the cloud. It also includes a LoRaWAN gateway, multi-sensor monitoring through nine different sensor technologies, as well as everything that the user could need for cloud connectivity via the IoTConnect platform, incorporating the LoRaWAN network server, device management, visualisation and control, and data analytics.
"Our advanced Synergy microcontrollers, sensors and power management ICs deliver all the performance, low-power capabilities and features required for advanced IoT application development," said Thomas Kellermann, Business Development Manager IoT & Infrastructure Business Unit MCU Business Development at Renesas.
"This new miniPOC kit enables developers to start work on delivering proof-of-concept for their IoT use cases within minutes of opening up the box," said Frank Hansen, VP Technical Marketing & Resources at Avnet Silica. "The combination of low-power hardware, leading-edge LoRaWAN connectivity and Avnet´s IoTConnect cloud platform offers a ready-made and highly scalable solution for customers working on innovative new IoT use cases."