Deloitte: scaling digital technologies in manufacturing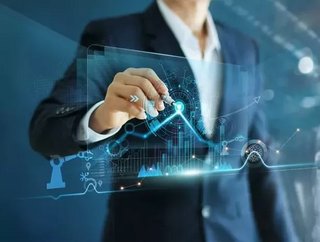 Adding digital technologies to lean principles in manufacturing can take an enterprise the next level via increased efficiencies and reduced waste...
A combination of timeless lean principles and constantly evolving digital technologies has the potential to take the manufacturing industry to a new level by decreasing waste and variability in processes, a report from Deloitte Insight has found.
The application of lead principles within a manufacturing context extends back several decades, even if the essential idea of reducing waste and driving efficiencies existed long before the term 'lean' was coined, the report – Digital Lean Manufacturing – says.
However, in recent years, Industry 4.0 digital and physical technologies have made possible new accomplishments of speed, cohesion, flexibility, and automation that have forever altered what production looks like. Advances in robotics, materials and artificial intelligence are all poised to be the future vanguards of manufacturing and beyond.
This intersection between principles and technology creates what is commonly known as 'digital lean', the report says. It points out that digital lean accelerates waste identification and mitigation faster than traditional lean methods by giving targeted, detailed information directly to those who can reduce waste. It also provides an opportunity to target hidden components of waste, such as information asymmetry and latency, which often go unnoticed and that cumulatively add up to higher support costs and reduced efficiency and output, which results in tangible bottom line impact.
Digital lean generally requires three key enablers at a plant, the report says, adding that every plant will have different immediate needs across the three areas.
These enablers are:
Getting the data: IT and OT collaboration:
Prior to Industry 4.0, information technology (IT) and operational technology (OT) were mostly two distinct areas with little to no overlap. To unlock its full potential, digital lean requires an integration of IT and OT (control systems, industrial networks, etc.), which brings plant and operations data to plant and business users.
Standardised processes: Process and data management:
Plant processes generate data that serves as input for digital lean. But if processes are not carried out with standardization and discipline, accurate and continuous data could not be forthcoming. As a result, the impact of a digital lean initiative would be muted. Key in this regard is the role of plant leadership in defining and enforcing processes to ultimately provide more accurate data.
Bringing the process to life: Data-enabled technology platforms:
As important as IT and OT collaboration and disciplined process and data management are, relevant technological platforms should be leveraged to truly harness the benefits of digital lean. When choosing a technology platform, such as a digital twin, organisations should be sure to consider factors such as platform flexibility, integration with other systems, and data administration.
However, the report adds that as these principles are thematic, it is important to drill down a level further to understand the tactical drivers and digital lean that affect the more granular tasks and activities in a manufacturer's lean program.
"Each traditional lean tool serves a unique function on the manufacturing floor. For example, to create a consistent production flow, a manufacturer may turn to heijunka, a scheduling methodology that "levels" production to balance and optimize workloads across the plant floor. As another example, judicious application of kanban signals when the inbound flow of materials or products is needed just in time. A different lean tool, total productive maintenance, may be the tool of choice to proactively address equipment performance, eliminate breakdowns, or ensure that optimized production flows are not disrupted," it says.
"The application of the key enablers mentioned above, when paired with the traditional lean methods and tools, form the heart of the digital lean transformation—in essence making lean tools digital."
When digital lean is implemented successfully, organisations can expect to reduce costs and improve quality, which in turn leads to better productivity and a stronger return on investment when compared to individual digital or traditional lean improvement projects implemented in isolation.
By utilising digital lean, a manufacturer can build on its lean foundation and leverage new technologies, such as machine learning and predictive maintenance, the report asserts. This will allow it to solve previously unsolvable business problems and unlock previously unreachable productivity frontiers.
Finally, the report says that for companies to go down the digital lean path, they need to think big, start small and then scale fast.
"Thinking big establishes the vision and the associated capabilities to develop. Many companies use a digital foundry for this purpose. A digital foundry sets a mission and strategy, manages the portfolio of digital lean investments and activities to develop capabilities, and scales the digital lean solutions across the enterprise.
Then, start small with a pilot where the solution can capture measurable new value and where the people, process, and technology are ready for change. Scaling fast can generate the business case value. Most digital lean efforts meet the business case while scaling the solution, not during the initial pilot," it explains.
Each scaled pilot helps realise value and build the capabilities that are defined while thinking big, by determining the order of assets, lines, or plants to scale, and developing and executing plans accordingly during the pilot, companies will be able to accurately measure what works and what does not, allowing them to make informed decisions about expanding the program to a broader network. 
"Digital lean provides new ways to eliminate waste and make people, processes, and technology more productive. Coupled with a deliberate, value-driven approach, digital lean can put companies on a new productivity frontier that can lead to a factory with higher efficiency and lower operating costs than ever would be possible with traditional lean manufacturing," it concludes.