EV36Zero: Nissan Unveils £1bn Flagship Electric Vehicle Hub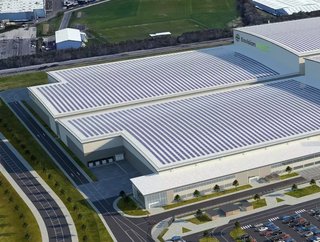 Automotive Manufacturer - Nissan - unveils its plans to invest £1bn into electric vehicle (EV) manufacturing in Sunderland, UK
The World's First EV Manufacturing Ecosystem
Creating a world-first manufacturing ecosystem, automotive manufacturer - Nissan - has unveiled its latest investment of £1bn into its plant in Sunderland (UK). 
Nissan's flagship electric vehicle (EV) hub - to be known as Nissan EV36Zero - will supercharge the company's mission to carbon neutrality, as well as establish a new 360-degree solution for zero-emissions motoring.
Launched with an initial £1bn investment from Nissan and its partners - Envision AESC and Sunderland City Council - the transformation consists of three interconnected initiatives to bring together electric vehicles, renewable energy and battery production.
"This project comes as part of Nissan's pioneering efforts to achieve carbon neutrality throughout the entire lifecycle of our products. Our comprehensive approach includes not only the development and production of EVs, but also the use of on-board batteries as energy storage and their reuse for secondary purposes," said Makoto Uchida President and Chief Executive Officer, Nissan.
"Our announcement today comes out of lengthy discussions held within our teams, and will greatly accelerate our efforts in Europe to achieve carbon neutrality. The experience and know-how gained through the project announced today will be shared globally, enhancing Nissan's global competitiveness," he added. 
35 Years of Manufacturing Excellence in Sunderland (UK)
Building on its historic years of manufacturing in Sunderland - 35 years - Nissan's latest project will represent 6,200 jobs for Nissan and its UK suppliers, creating 900 new jobs at Nissan and 750 at Envision AESC.
As part of the project, Envision AESC will deploy integrated AIoT smart technology to monitor and optimise energy consumption, manufacturing, and maintenance at the new gigafactory. This will enable Nissan to rapidly increase production and provide batteries to power up to 100,000 EVs a year. Long-term the project will modernise and expand Nissan's EV production capabilities in the UK. 
"Nissan's announcement to build its new-generation all-electric vehicle in Sunderland, alongside a new gigafactory from Envision-AESC, is a major vote of confidence in the UK and our highly-skilled workers in the North East. Building on over 30 years of history in the area, this is a pivotal moment in our electric vehicle revolution and securing its future for decades to come," said Boris Johnson, UK Prime Minister.
"Commitments like these exemplify our ability to create hundreds of green jobs and boost British industry, whilst also allowing people to travel in an affordable and sustainable way so we can eliminate our contributions to climate change," added Johnson.
Key Takeaways From Nissan's EV36Zero Strategy 
Next-Generation EVs
As part of the £1bn, Nissan will be investing up to £432mn to produce a next-generation of all-electric vehicles in the UK, promising next-generation vehicle styling, efficiency and battery technology, to make the switch to electric even more accessible.
Production in Sunderland is expected to create 909 new jobs at the plant, and over 4,500 in the UK supply chain, as well as safeguarding 75 research and development (R&D) jobs. 
This latest project takes Nissan's total investment into the Sunderland plant to £5bn.
Next-Generation EV Batteries 
Envision AESC in support of the project will invest £450mn to build the gigafactory on the International Advanced Manufacturing Park (IAMP). The factory will be adjacent to the Nissan plant and powered by renewable energy, to pioneer the next generation of battery technology. 
The formal planning process is expected to begin imminently, representing an initial 9GWh plant, with a potential future investment of £1.8bn being made by Envision AESC to generate up to 25 to 35GWh, creating 4,500 new high-value gree jobs by 2030.
This new factory is expected to increase the cost-competitiveness of EV batteries produced in the UK, with a new Gen5 battery cell that has 30% more energy density to improve range and efficiency. 
The new gigafactory is predicted to create 750 jobs,and safeguard 300 current jobs.
Zero Emissions Vehicles and Manufacturing
Completing the manufacturing ecosystem, Sunderland City Council will be leading a project that aims to deliver 100% renewable electricity that will save 55,000 tonnes of carbon a year. 
Incorporating the existing Nissan wind and solar farms, the initial plans indicate that there could be as many as 10 solar farms created that can generate 132MW, with a direct connection to renewable energy from the UK grid.
This first of its kind project is estimated to be an £80mn investment and includes plans for a 1MW battery storage system using second-life Nissan EV and Envision AESC batteries allowing excess energy generated to be captured.