Factories of the Future: Industrial Manufacturing 1.0 to 4.0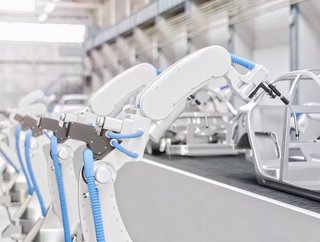 From the first industrial revolution to Industry 4.0 and beyond, Manufacturing Global looks at the past, present and future for industrial manufacturing
Dating back to the 1800s the first industrial revolution occurred when steam and water-powered machines were developed. As production increased so did small businesses becoming larger organisations. 
"The industrial revolutions are more than a sequence of events from machines to manufacturing," says Maddie Walker, Industry X Lead at Accenture (UK&I). "The impact of the first revolution in the 18th century is hard to overstate – agriculture was replaced by the manufacturing of key materials, powered by water and steam as the country's main source of economic output, spurring a population boom and economic growth. It was a breakthrough for human productivity and production – particularly in textiles and steam powered transportation – where what was spun by hand, could now be done by machines, and distributed far more easily."
The second industrial revolution was sparked with the use of electricity in the late 19th century -  which became more efficient than the steam and water-powered machines - and the application of mass production and assembly lines by Henry Ford in the automotive sector increasing efficiency and decreasing costs. 
"During the second revolution, which took place in the late 19th / early 20th century, new energy sources emerged – gas, oil and electricity. Their presence in factories allowed for mass production and more sophisticated machines, along with new processes in the assembly line," adds Walker.
Stepping into the 1970s, the third industrial revolution began with the use of partial automation using memory-programmable controls and computers. 
"The third revolution triggered in the 1970s introduced the computing era. The rise of electronics and information technology made automated production possible - in the front, middle and back office.  Semiconductors were invented, giving way to personal computers, mainframe computers, mobile phones and, eventually, the internet," says Walker.
Bringing us into the present day, the fourth industrial revolution (Industry 4.0) has been driven by the development of advanced technologies such as the internet of things (IoT) and artificial intelligence (AI) to improve automation, productivity and self-monitoring capabilities. 
"Whilst every revolution was distinct, each one heavily influenced the one to follow. Their core principles of communication, connectivity and automation culminated in the phase most companies are going through today – commonly referred to as Industry 4.0," she says.
So what is the current landscape for industrial manufacturing? 
Happening right now, the fourth industrial revolution (Industry 4.0, the digital revolution), "is characterised by a confluence of trends and technologies that are blurring the lines between the physical and digital sphere," says Ruchir Budhwar, SVP and Regional Head – Europe, Manufacturing, Infosys.  
Unique in many ways, "Industry 4.0 - unlike prior industrial revolutions - is not about replacing the existing assets/technologies with new ones, but about mastering the challenges and opportunities posed by disruptive technologies like AI, machine learning, and big data processing methods," continues Budhwar. "For the first time, an industrial revolution is predicted ahead of time, and not observed post facto. This provides various opportunities for innovative companies to actively shape the future. The two key drivers behind this change are the evolution of consumer behavior and the rapidness of technology advancements."
"This movement really sees the intersection of connectivity, data and intelligence, with smart technologies like AI, digital twins, robotics, and IoT supporting growth and increasing profitability with digital-first business models and more agile production systems. Overall, this has had a profound effect on the manufacturing process, allowing every single aspect of the chain – from sourcing, to the production line, to logistics – to collaborate and share intelligence. As a result, productivity is increased even further, businesses are more flexible and resilient, and the products they make are better tailored to customer needs," adds Walker.
COVID-19 and its effect on Industry 4.0 adoption
"COVID-19 shone a light on the need for greater investment in digital technologies and has brought the importance of data-driven operations to the fore – just look at how data has fueled the discovery, approval, procurement and roll-out of the vaccine. 
"While the benefits of being a data-driven organisation have been known for a long time, the pandemic catalysed many digital transformations out of necessity, meaning that businesses across all industries are looking to apply the technologies and principles of Industry 4.0 to their operations to not only maintain business continuity but to also look to enhance their performance in the post pandemic world. Whether it was manufacturers rearchitecting their supply chains to alleviate shortfalls, or grocery stores scaling up their delivery networks, the last 12 months have truly demonstrated how Industry 4.0 can help businesses pivot at record speed" - Maddie Walker, Industry X Lead at Accenture (UK&I)
Realising the value of Industry 4.0
Being one of the most prominent boardroom agenda for manufacturing executives today, adopting Industry 4.0 can help manufacturers achieve many benefits, including streamlining operations, making them more resilient and sustainable, boosting cost efficiencies or creating more intelligent products. 
"But before making decisions on the technology capabilities to achieve these benefits, businesses should always first identify what their objectives are and what business challenges and opportunities they are looking to address. There is always a technology that can fix a problem, but it's about using the right ones to deliver maximum benefits," explains Walker. 
"At its core, what Industry 4.0 has brought to manufacturing is connectivity. COVID-19 put connectivity to the extreme test and manufacturers have learnt the value of digital technologies to keep the lights on in times of crisis. Machine intelligence and transparent use of data help companies to unlock insights into their operations – insights that may never have been available before. These digital threads will inspire new decisions and operational processes. Industry 4.0 strategies should now be looking to embed these lessons and move forward in times of recovery," adds Walker.
However, for successful adoption of such strategies, Walker further adds that it "requires the whole business - from engineering, supply chain, finance and technology – to be engaged and work towards achieving its value. Everyone in the business needs to be engaged with new technology and processes to deliver sustained benefits. What we often see is many businesses adopting a 'minimum viable product' approach to bring about change and to demonstrate the benefits of a new product or process. This enables a business to start quickly, prove its value and then scale – bringing its people and technology with them."
Adding to Walker's comments, Budhwar adds that "ultimately, adopting Industry 4.0 doesn't need to be an all-or-nothing expense, but rather a process involving small, measured steps to improve manufacturing efficiency – particularly in ways that are right for your organisation and its specific needs. That's why at Infosys, we consider 4.0 an evolution, rather than a revolution, and have developed an Industry 4.0 Maturity Index in partnership with acatech, the National Academy of Science and Engineering in Germany, to provide companies with a practical framework for progress."
Industrial manufacturing beyond Industry 4.0...
Believing that the fifth industrial revolution (Industry 5.0) is already underway, Walker explains that "while the fourth industrial revolution has brought advanced technology and with it, opportunities into companies, it hasn't done enough to truly seize said opportunity. The COVID-19 crisis made that very clear as have the growing movements and regulations addressing unsustainable behaviors, climate change and a growing number of societal problems.
"Businesses will begin to pursue balanced value – which goes beyond efficiency and growth to also maximising social and environmental responsibility, and being better prepared in a world prone to crises. 
"Companies will harness the existing digital technologies from the fourth industrial revolution to weave a continuous 'digital thread' through product engineering, manufacturing and the entire supply chain. This thread will give them unprecedented data-driven real-time insights, which enables them to always balance being relevant to customers and employees, operationally resilient, and responsible to the environment and society."
In order for organisations to realise the Industry 5.0 potential, Rafi Billurcu, Partner and Head of UK Manufacturing at Infosys Consulting concludes that "acting on Industry 5.0 requires manufacturers to have already taken key steps to starting their digital transformation journeys. This includes establishing a digital vision for the enterprise, and aligning this to drive the corporate strategy. Setting up a digital foundation is also key – digital processes must be at the core, along with a fully integrated and aligned operating model. Manufacturers must also adapt agile, and later SAFe agile principles of execution, in order to drive innovation at speed."