The future of manufacturing with a digital workforce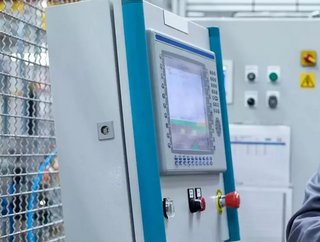 Manufacturing Global talks to industry experts on adopting industry 4.0 technology in a digital workforce to transform the manufacturing industry...
What is a digital workforce?
Defined by Deloitte as "the natural evolution of the workplace", a digital workforce encompasses all the technologies that workers within an organisation use to get work done in a modern workplace. The types of technology range from HR application and core business applications to emails, instant messaging, enterprise social media and social meeting tools. 
"Because most organisations already use many of these components, you generally do not have to build the digital workplace from the ground up. In fact, if your staff respond to emails from smartphones, check their pay stubs online or digitally enter a sales opportunity, you may be closer to operating a digital workplace than you think," says Deloitte. "As workplaces continue to evolve and employee expectations shift, organisations that do not embrace the digital workplace risk falling behind."
Why adopt a digital workplace strategy?
With figures reporting multiple business benefits relating to talent attraction, productivity, employee satisfaction, employee retention and communication, more and more organisations are committing IT budgets that support a digital workplace strategy.
Talent Attraction

64% of employees would choose a lower paid job if they could work remotely

Employee Productivity

Organisations are 7% more productive with if they have strong online social networks than those without

Employee Satisfaction

Organisations with internal social media tools found a median 20% increase in employee satisfaction

Employee Retention

When employee engagement increases, there is a corresponding increase in retention of staff of up to 87%

Communication Tools

Information workers prefer newer communication tools, over traditional ones
Source: Deloitte
To support these trends Deloitte emphasises the importance of providing employees with the tools they require to collaborate, communicate and connect with each other. 
"You need to coordinate your technology groups and investments to avoid the traps of siloed implementations and disparate ownership. You should adopt clear roadmaps to ensure your digital workplace delivers measurable business value while mitigating risks and adhering to compliance requirements," comments Deloitte.
The four components for a successful digital workforce framework
Although there isn't a 'one size fits all' approach to designing a digital workforce, Deloitte details that there are four components that leading practices are adopting within their digital workforce framework:   
Collaborate, communicate, connect
The concept of a digital workforce is to provide employees the capabilities to do their job in a collaborative, communicative and connected way. The aim of this component is to forge productive business relationships to enable knowledge sharing across the organisation. 
Technology
Technology - the enabler of the digital workforce. The key to being successful with this component is to assess the needs of employees in order to adopt the right tools required to do the job.
Governance, risk and compliance
Within a digital workforce technology is underpinned by appropriate controls. The digital workforce requires support via governance structures, management processes, information policies and industry regulations.
Measurable business value and drivers
Like any other initiative, business needs drive the digital workforce. In order to see the benefits of a digital workforce, the organisation's overall strategy should guide the direction of the digital workforce.
Applying the digital workforce to the manufacturing industry
"Traditionally, workers often learned from previous operators, sometimes through trial and error, and worked within a predefined set of parameters. In many cases, the more workers, the better a system ran because each worker would focus on and become an expert of a specific machine or part of the process. One of the benefits of this approach is that the operator's deep understanding of the process and system leads to quick problem resolution with a level of intelligent understanding of the issues with the machine or process. Today, this approach of having workers with only in-depth linear knowledge is not sustainable given our changing workforce." commented Alicia Millinger, Senior Product Marketing Manager, GE Digital.
"The idea of the digital workforce is a key element of the Fourth Industrial Revolution (Industry 4.0), and one which is becoming ever more prevalent," adds Jean-Pierre Petit, Director of Digital Manufacturing, Capgemini. "Automated systems and robotics in manufacturing are enabling employees to focus their skill sets on more value added and evolved tasks by taking up some of the more repetitive processes. As we look to the future, data-enabled and data-driven methods will continue to play a major role with particular focus on remote, collaborative, virtual, mobile and augmented ways of working."
The benefits of a digital workforce in manufacturing
"A digital workforce using the latest technologies, can help manufacturers thrive and survive many of the workforce challenges they currently face," comments Andy Coussins, SVP and Head of International, Epicor Software. "Many manufacturing businesses claim that they are seen as old-fashioned (23%), with a further quarter (25%) saying they're not viewed as being a 'young person's industry'. If the sector is to become more attractive to prospective employees, these impressions need to change. Embracing the use of digital technologies can help industrial businesses get noticed by young people, and garner more interest in the employment opportunities on offer." 
However, despite concerns around a digital workforce being a threat to jobs, Petit ensures that "it is actually designed to support and augment the work currently being done by employees and not to replace the value provided by humans in the overall ecosystem. A digital workforce helps to build efficiency by design and effectiveness in operations, while consistently increasing company know-how. In addition, it also improves health and security at work by leveraging simulated and virtual technologies before entering physical operations. This allows processes to be tried and tested before they are put into action, giving employees the confidence that they'll work correctly on the field."
Agreeing with Coussins and Petit, Millinger explains that "the modern digital workforce consists of multi-faceted employees with increased roles and responsibilities within the plant, acting as a digitally-enabled expert solving mission critical problems in real time. Empowered by software, digital workers not only operate machines, but are able to analyse and optimise their performance." Ultimately this can enhance efficiency and provide a critical advantage to the manufacturer. "The adoption of digital software solutions can drive operational excellence by enabling workers to leverage analysed data from many sources, make objective decisions based on complex, real-time information, and understand the system to solve problems quickly and effectively," comments Millinger.
"It is imperative for manufacturers to take a digital-first approach. Equipping employees with new ways to establish alternative digital environments to work and collaborate, which can be very useful especially in sensitive times like the current COVID-19 situation but also long term," adds Petit.
The challenges of adopting a digital workforce in manufacturing and the technology to combat these challenges
When it comes to the challenges of a digital workforce Millinger highlights that "most manufacturers have an incredible volume of data collected from various systems. This can often lead to data collection paralysis where workers have too much to work with, without the ability to focus on what's critical or to leverage meaningful information for optimised decision making. Software systems can provide reliable visualisation and control of devices, as well as informational and analytical tools that offer a key advantage – reducing the need for the plant worker to interpret raw data, enabling them to be more intelligent problem solvers. Advanced features such as alarms, historical trending and predictive analysis are helping them drive higher value of events and process information, increasing productivity for the manufacturer."
However, Coussins adds that "as digital transformation gains momentum, being able to utilise these new and emerging technologies will be one of the biggest hurdles for manufacturers and smart factories—as well as change resistance. To ensure people are ready and willing to embrace the technologies associated with a digital workforce, it's crucial that management make staff feel like they have a personal and professional stake in the changes being made. Helping employees understand the reason for a business's investment will make it easier to overcome any potential resistance to new processes. Once they have buy-in, manufacturers then need to help their workforces digitally upskill, in order to pave the way for modernised business operations." 
Other technological trends that experts are seeing within the manufacturing industry when it comes to digital workforces include: distributed architecture and intelligence, hardware and software integration, advanced data services, artificial intelligence (AI), internet of things (IoT), 5G, nano technologies, quantum computing and distributed ledger technologies.
"A skilled and agile workforce that can successfully use these technologies will enable manufacturers to rise to the challenges presented by Industry 4.0. These companies will then, in turn, be in a strong position to navigate the ever-changing economic and international business environment, improve productivity, and drive future business growth," concludes Coussins.