Industrial IoT: Bosch VHIT (Italy) partners with Lynx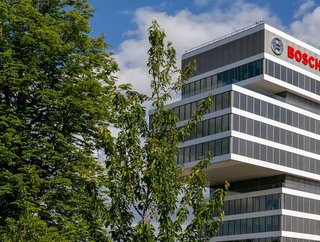 Bosch VHIT (Italy) partners with Lynx Software Technologies to securely deploy and manage real-time industrial IoT
Digital Transformation of Processes and Products
On its journey to digitally transform its process and product development, Bosch VHIT - the vacuum and oil pumps manufacturing subsidiary of Bosch - has announced its partnership with Lynx Software Technologies (Lynx), to test new proof of concepts (POC).
The new POC will see the two companies test camera-based quality programs combined with real-time decision making in industrial settings.
"As we continue advancing cutting-edge technology applications for factory automation, we are excited to partner with Lynx to accelerate a new, secure IIoT-based quality system for the market. In increasingly connected manufacturing environments, manufacturers require safe, versatile, and resource-conserving solutions. Lynx has a long history of robust, safety-critical, high-availability systems and was the obvious choice to help us realise this latest program in a safe and scalable way," said Riccardo Sesini, Digital Transformation Manager, Bosch VHIT.
"Partnerships such as this one with Lynx are critical to shaping our future and continuing on our path of innovation to best serve our customers," added Corrado La Forgia, Managing Director, Bosch VHIT.
So How Does it Work?
Bosch VHIT explains that the program will capture data from cameras on manufacturing plant floors and logistics warehouses, harnessing machine learning algorithms to identify quality issues. The information is then fed into the MES system to generate optimal decisions in real-time. 
Being securely connected to the cloud, the system is also said to benefit from continued access to advanced artificial intelligence (AI) algorithms and data analytics. 
In partnering with Lynx, Bosch VHIT hopes to close the digital feedback loop - which is reliant on capturing quality images and analysing data for safe real-time action. 
"Bosch VHIT's goal to accelerate the realisation of connectivity solutions for a smarter industrial future aligns with our efforts in the space. Providing robust edge solutions for the connected camera-based quality system will enable real-time responses to be delivered to events while ensuring critical applications run reliably and safely alongside other functions operating on the server/gateway hardware," said Pavan Singh, Vice President, Product Management.