Making Manufacturing Great Again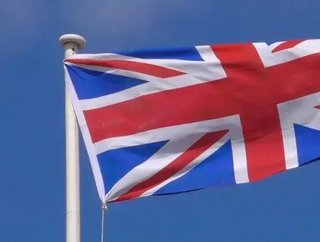 Manufacturing has a branding problem. How can we ensure manufacturing is seen as the valuable trade that it is, asks Richard Costin CEO of Bisley...
For several years, there has been a groundswell of grassroots support for the craft movement. This cultural trend has seen consumers turn away from cheaper goods and develop an affinity for hand-finished, quality designs and products.
For lovers of crafted goods, low-cost and convenience are not the priority; customers are willing to pay more for goods conceived with real care and attention to detail, using quality materials and only the most innovative production techniques. 
Some see this as a reaction to the influx of lower quality, mass-produced goods we have seen permeate many industries over the last few years. As Steve Howard, Ikea's Chief Sustainability Officer famously said in 2016, we have reached '' and consumerism. For some, this heralded a turning point against fast fashion, items made at the lowest cost possible and designed to change as quickly as the seasons do. Now, consumers being put off by unsustainable lifestyles are championing a higher quality artisanal approach to goods, touted as glamourous and endorsed by celebrities and designers alike. 
Made in Britain
UK manufacturers have yet to enjoy the same cultural renaissance as makers and the craft movement, despite their intrinsic creativity. The umbrella term 'manufacturing' has a somewhat less desirable reputation, summoning up outmoded visions of vast factory floors, massive machinery, greasy overalls and traditional manufacturing towns. And, in my mind, unfairly associated with economic decline. 
At one time or another, virtually every product imagined has been made in the UK. Our heavy manufacturing drove the first industrial revolution - a global game-changer facilitated by the transition to new manufacturing processes in Europe and the US in the 1760-1840s. Similarly, the UK was a pivotal player throughout the second industrial revolution (1870-1914), characterised by the roll-out of railroads, large-scale iron and steel production, the widespread use of machinery in manufacturing, increased use of steam power, the telegraph, petroleum and electrification.
There's no question that British manufacturing was regarded as the very pinnacle of excellence during this period. The coveted 'Made in Britain' stamp was sought-after and prized across the world.  
Our production techniques, machinery and expertise, were world-beating. Many of the machines and tools utilised during this period can be found in design museums across the world, and are discussed fervently by fans evangelical in their praise and admiration for what was achieved by these early UK manufacturers and other international peers. 
Then, of course, came the long and well documented 'decline'.
But, let's be clear. Britain remains home to some genuinely iconic manufacturers. From Rolls Royce, Jaguar and Bentley, to JCB and BAE Systems, and hundreds of other firms, British manufactures continue doing brilliant things, including my employer, Bisley, the heritage office furniture manufacturer based in Newport, South Wales.
The Branding Problem
We know that British manufacturers are out there and doing great things. But why don't we talk about it more? Does British manufacturing simply have a branding problem?
The truth is that British manufacturing is not always very good at promoting what it does so brilliantly and has not always been well supported by Government investment. We might make many parts and components, that enable our smartphones, computers and, cars to work, but enormous companies like Apple naturally gain the profile. 
There's also a slight heavy manufacturing versus light manufacturing divide, with light manufacturers that encompass sectors including consumer electronics, furniture and fashion generally having a more glamorous branding job than say those operating in the steel or shipbuilding sectors. 
I hope any dip in the British manufacturing profile is seen as a temporary blip on the radar - the inevitable repercussions of trade issues and developing global superpowers. I have huge excitement and firmly believe in our future as we turn the corner into a new era. The so-called "fourth industrial revolution" (the third one being the rise of electronics and IT) – where the likes of automation and AI are helping boost productivity, streamline production and allow businesses to become more creative and innovative.
Let us also not forget, Britain remains to this day the world's eighth-largest industrial nation. In aerospace manufacturing, Britain is second only to the US, making everything from helicopter parts to spacecraft. And as a sector as a whole, manufacturing accounts for 44% of all UK exports. 
The reality is that, despite perceptions and while there has been a degree of de-industrialisation, we still produce more in absolute terms than then we did. In an era slowly turning away from mass, low-quality goods and looking towards sustainable, long-lasting items, there is ample opportunity to 're-brand' responsible and high-quality manufacturing throughout the UK and globally.
There are undoubtedly considerable challenges ahead; the impacts of Brexit and the recover from the pandemic being at the forefront of all manufacturers' minds, but this is an industry that has certainly earned, and deserves, more kudos than it receives. 
Today, Bisley produces over 15,000 items per week at our factory, exporting to over 50 countries, with clients including Google, L'Oréal and the BBC. During the pandemic, we designed, manufactured and launched a brand-new furniture collection, Belong, created with the new WFH lifestyle firmly in mind. Our people innovate and create with astonishing precision on a daily basis – it's something I'm immensely proud of, and it's happening all across the country.
In my mind at least, UK manufacturing and the people working within our industry, have and always will be, the very best of Britain.
Richard Costin is the CEO of , an office furniture manufacturer based in Newport, South Wales.