Nestlé invests £31mn in UK factory in sustainability drive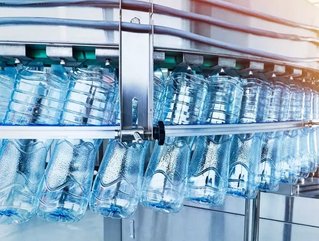 Nestlé has commenced a £31mn investment into its Nestlé Waters factory in Buxton to scale capacity, enhance distribution and decrease carbon emission...
The Buxton factory is one of the most modern and efficient bottling facilities in the UK and is renowned for being the UK's leading natural mineral water. Work is already being conducted on a £26mn expansion of the factory's warehouse facility in order to create a modern logistics solution that negates the need for external storage.
Michel Beneventi, Managing Director for Nestlé Waters in the UK said: "I am really pleased to be making such a significant investment in the long-term future of our site, the largest since it was opened. Water is one of the healthiest ways to hydrate and with these developments, we are creating the opportunity to improve the efficiency of our operations even more and increase capacity in a careful and sustainable way. This is an important part of our journey to become carbon neutral by 2025."
The investment in the new 14000m2 facility will bring distribution in-house and see the need reduced for Nestlé Waters products to be moved from the Buxton bottling plant to external warehouses by road. It is thought that the new investment will also considerably reduce CO2 emissions by up to 480T every year based on current volumes.
Hayley Lloyd House, Head of Corporate Affairs and Sustainability for Nestlé Waters UK said: "Nestlé Waters is a major employer in this local area and those who work here are part of the local community. As a team, we are very proud to be in Buxton and it is crucial that we protect and care for this beautiful area and landscape at Cowdale. In turn, caring for this water source long into the future and I hope we will be considered as an asset for the town.
"This investment further cements our long-term partnership with the Buxton community and shines the spotlight on our sustainable operational improvements as we strive to become carbon neutral by 2025."
It is hoped that the investment will solidify the long-term future of Nestlé Waters in Buxton.