NexAIoT partners with QualityLine to drive Industry 4.0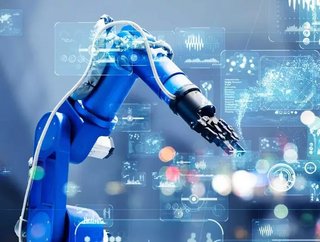 NexAIoT has announced a collaboration with QualityLine's AI data integration and advanced analytics technology to scale their EWR and gateways to cust...
NexAIoT, a company that is set on becoming the champion of Industry 4.0, provides multi-party services of consulting and system integration for clients in the manufacturing industry ranging from the United States to the Greater China area.
The organisation's solutions include machine and factory automation and extends to equipment and facility networking. This also has practical experience in areas of smart manufacturing, transformation and upgrading. NexAIoT's ground-breaking solution, iAT2000 cloud-based intelligent monitoring system bridges the gap between OT and IT. This streamlines the organisation's in-field industrial communication, equipment and data integration. This open-structure of Industry 4.0 solution is showcased in an Enterprise War Room to improve how the management team will make the industry's most profitable decision. 
"NexAIoT's Enterprise War Rom is an Industry 4.0 intelligent manufacturing decisions system," commented C.C. Lin, NexAIoT Industry 4.0 Center Vice President. "The large amounts of data from the on-site machine and facility in the factory can be seamlessly integrated by QualityLine's AI and advanced analytics technology, enabling us to help individual corporations to carry out digital transformation reforms per the appropriate operations methods to face current market changes. Through the collaboration with QualityLine, we look forward to making a difference and setting the new standard in manufacturing operations." 
QualityLine's AI technology allows for a faster and automated anomaly detection of quality and efficiency in the manufacturing process. By automatically mapping all types of manufacturing structures of data, the software can integrate and identify the relevant information that should be analysed and visualised in a monitoring dashboard detailing what should be fixed.