Nokia: 5G set to add $8trn to global GDP by 2030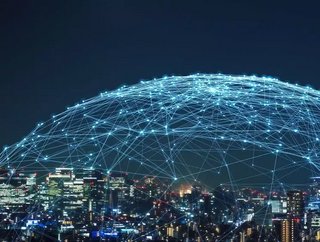 According to new research from Nokia, 5G-enabled industries could add US$8trn to global GDP by 2030...
The 5G Business Readiness Report shows that 5G adoption among businesses worldwide provide a cross-sector view of the path to full 5G deployment.
Despite the economic challenge of COVID-19, a global boom in 5G investment is expected to see 71% of organisations invest in 5G during the next five years.
The landmark report from Nokia showcases the potential for 5G to drive sustainable economic growth and define the next decade of innovation. The COVID-19 pandemic will scale the value creation potential of 5G in the medium and long-term by increasing digitisation, particularly among the least digitally advanced industries. 
The report also shows a clear link between 5G deployment and business performance. Firms that are at an advanced stage of 5G adoption were the only group to post an overall increase in productivity (10%) as a result of COVID-19 and the only group able to maintain or increase customer engagement during the pandemic.
5G mature companies are also scaling more quickly than competitors with 49% of firms in the expansion phase and 37% in the implementation phase which represents the two most advanced stages of 5G maturity. These findings show that the companies that are most 5G mature are showcasing the highest impact of business performance.
As a result of the economic challenges of COVID-19, a global increase in 5G investment will see 72% of large organisations invest in 5G during the next five years. The report forecasts a quick rise in investment over the next three years as enterprises seek to expedite digitalisation. A third of companies across all regions are worried about being outpaced by the competition should they not invest in 5G within the next three years.
Nokia's report highlights that across eight economies - Australia, Germany, Finland, Japan, Saudi Arabia, South Korea, the UK and the US - around 50% of firms are at the halfway stage of 5G readiness between initial planning, trials and deployment, in comparison to just 7% that are classed as 5G mature.
However, only 15% are currently investing in its implementation and more than a quarter (29%) of businesses aren't planning on any 5G investment during the next five years.  
Gabriela Styf Sjöman, Chief Strategy Officer at Nokia, commented: "As organisations across the world move faster towards deployment of 5G enabled technologies, those who wish to be the first to leverage its potential cannot afford to lose more time.
"To capture the tremendous opportunities of 5G, organisations must start or intensify their planning now and accelerate business model innovation to remain competitive in a rapidly digitalising global economy. Beyond investment in the technology itself, this will require digitalising operations, processes and ways of working to capture the full potential of 5G."