Nokia confirms deal with POST Luxembourg in 5G drive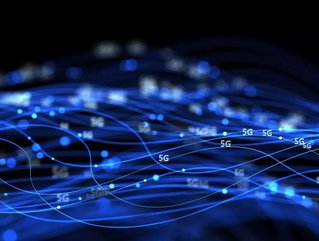 Nokia has confirmed a new seven-year agreement to support POST Luxembourg in supplying ultra high-speed fiber access to consumers and businesses...
The deal confirms Nokia as the main supplier for fixed access to the operator, developing the long-standing relationship of the two organisations. POST will deploy Nokia's Multi-PON line cards, supporting GPON and XGS-PON simultaneously, and subsequently reducing migration costs and effort.
POST Luxembourg is the leading provider of fixed fiber access in the country through an extensive DSL (Digital Subscriber Line) and GPON installed base. 72% of the Grand Duchy is already covered by fiber access. Nokia supports the operator's plans to upgrade the network to XGS-PON, a new fiber access technology that can offer ultra-fast broadband speeds of up to 10Gbps for both downstream and upstream compared with the current maximum of 2.5Gbps.
With the demand for bandwidth from consumers and businesses increasing, Nokia's multi-PON technology enables POST Luxembourg to introduce new ultra-fast broadband services to the market quickly. In addition, the migration process allows POST to conduct the upgrades for customers with a minimum interruption to its service.
Gaston Bohnenberger, Director of POST Technologies at POST Luxembourg, said: "The choice for Nokia was made based on multiple factors: the long-standing partnership in the fixed access domain, the ease of migration reducing the customer impact and Nokia's optical networking technology. Demand for data is growing at a phenomenal rate. We need to make sure we can not only meet the needs now, but offer the fastest access and best service quality for our business and residential customers also in the future."
Sandra Motley, President of Fixed Networks at Nokia, added: "We are delighted to support POST Luxembourg's ambitious strategy with our Multi-PON technology. The operator will utilise this technology to provide a futureproof network and up to 10Gbs broadband speeds for its customers, and do that with reduced migration costs and minimal interruption in the current services."
The news comes after Nokia was selected by Telia Company as the exclusive provider of 5G RAN in Finland in a five-year deal that includes the modernisation of legacy networks across 7,500 sites. As part of the deal, Nokia will supply Telia with its AirScale portfolio that includes 5G RAN, AirScale base stations and Nokia AirScale radio access products. It will see the modernisation of existing radio networks, in addition to the launch of 5G in Finland.