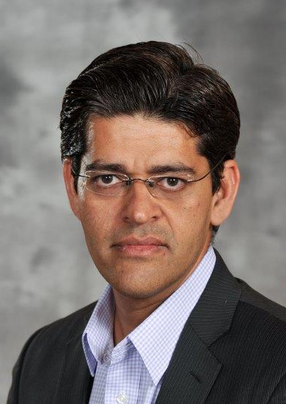 Jinender Jain
Senior Vice President and Sales Head, UK and Ireland, at Tech Mahindra

Jinender Jain, Senior Vice President and Sales Head, UK and Ireland, at Tech Mahindra, explains how it supports the client digital transformation journey
Digital transformation is on the lips of many organisations across the globe, but, despite opinions to the contrary, this can't be achieved by 'winging it'; partnership is a critical measure that businesses leverage to ensure a compliant and successful digital journey.
As a leading provider of digital transformation expertise, Tech Mahindra is the IT arm of Mahindra Group, and the Indian technology consultancy is leveraging its knowledge to drive success among its customers.
Speaking with Jinender Jain, Senior Vice President and Sales Head, UK and Ireland, at Tech Mahindra, we find out exactly how the company puts its clients at the forefront of its development strategy and leverages partners of its own to ensure that customers benefit from digital adoption.
Leading the team that supports businesses operating in the UK and Ireland, Jain manages client relationships across the nation across different business verticals, including banking and financial services and insurance, healthcare and life sciences, as well as retail and manufacturing.
His experience goes beyond the company, as he has previously worked with HCL Technologies in a few different leadership roles, managed European sales at Birlasoft, and was the IT Programme Manager at PwC. Leading Tech Mahindra's UK and Ireland team, Jain retains his global outlook on the demand for technology advancement as he expands upon the company's applications in various industries.
"Our goal is to work with clients very closely to ensure that they have the right data, analytics, supply chain tools and principles, blockchain-based solutions, and the right processes are in place for manufacturing to minimise waste. It also ensures that supply chains are resilient and products and services are delivered to their end clients without any delay and in a fast fashion," says Jain.
Throughout his time with the company, there have been two common reasons why businesses look to make the transition to digital.
"They want to deliver to their customers in an agile fashion and change faster. They want the customers to have the ability to design a service or car themselves and deliver the products," says Jain.
"They also want to make sure that their factory operations are able to relate and adapt very quickly to any disruption. As such, just-in-time principles upon which manufacturing was built earlier, along the theory of constraints, essentially ensures that you have to have a level of competency as well as capability in-house, across the globe; to have resilience built in," Jain explains.
As demand increases, Jain's role in the industry is cemented as more organisations look to take the plunge into the world of digital, with the current level of adoption at 20% and expected to increase to 50 to 60%.
"Partnership is the key to collaborating, to co-creating, and to delivering the goods and services that our clients need," says Jain, who speaks of the company's long-standing partnership with IFS, a firm that provides software solutions for Tech Mahindra's clients. A company that, due to the ethos of the business, has integrated itself into the firm, resulting in roughly 17 years of service, working with more than 50 of its clients.
"Over the past 13 years the Tech Mahindra – IFS partnership has evolved from us being an implementer of IFS solutions to being a co-developer, a co-creator of industry specific solutions for our global clients."
Read the full story HERE.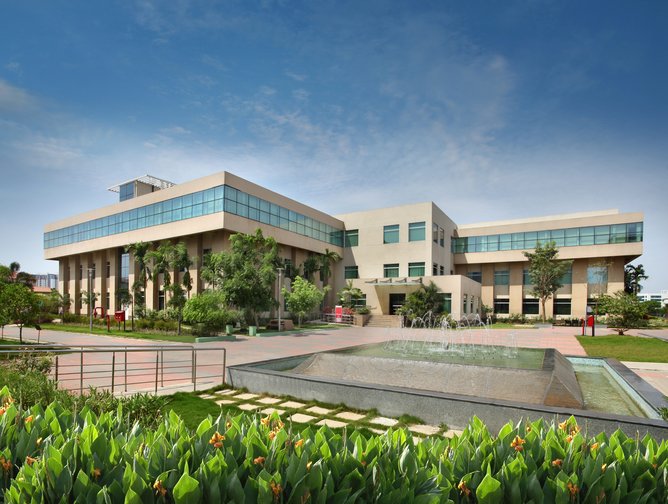 Tech Mahindra's campus in Chennai, India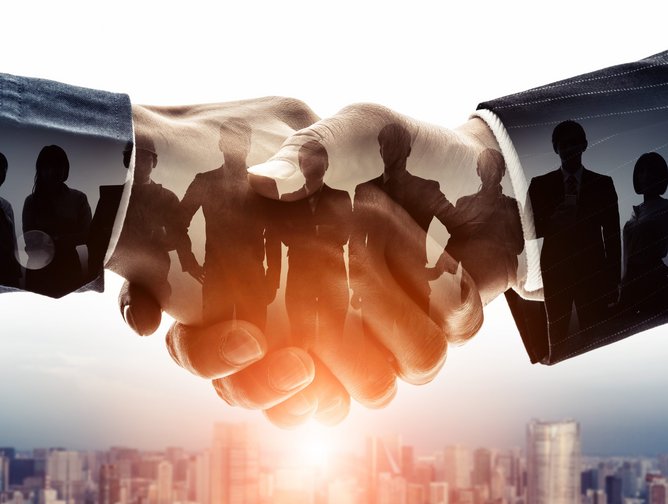 Together with IFS, Tech Mahindra has delivered value to 30+ clients