Accenture: five actions for agile manufacturing operations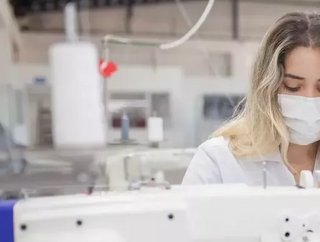 Manufacturing Global takes a look at the five actions outlined by Accenture to help manufacturers adapt their operations to the new normal...
With COVID-19 causing severe operational, social and financial challenges for the manufacturing industry. Manufacturers are being forced to rethink their risk management, contingency plans, health and safety protocols and manufacturing operations all at once. 
With this in mind, Accenture has outlined five actions for manufacturing organisations to develop agile operations for the future.
1. Understanding demand disruption
COVID-19 has drastically changed the demand priorities in product portfolios, three key scenarios affecting assets for manufacturers include: 
Shifts to address opportunities for hypergrowth
Transitioning and repurposing legacy lines to support the community 
Slowing and/or shutting down production lines where demand has drastically fallen or supply chains have been disrupted
"In all scenarios, manufacturers need to rapidly identify the products that are most critical for stabilisation and growth, shore up associated supply chains, and reconcile the critical skills to meet near term and future demand," commented .
Recommended actions:
Work with planners to determine actual customer and market needs
Segment operations based on the market outlook
Develop rapid demand and supply scenarios
Communicate supply commitments
Establish a road map
2. Workforce safety and flexibility
With COVID-19 creating significant workforce availability, safety and productivity challenges, Accenture identifies that absenteeism and remote support are likely to reduce productivity as new processes are put in place. 
"A 'worker-first' mindset requires meeting distancing protocols and unique personal protective equipment requirements for the safety of workers and their families. Workers are looking to their leadership for support in staying healthy and productive," added .
Recommended actions:
Develop flexible staff levels
Optimise crewing schedules
Establish and implement a remote working policy
Establish and implement new safety practices on site
Deploy head mounted displays
Re-engage underutilised employees
3. Manufacturing ecosystem viability
"Ecosystem relationships typically suffer the most during massive market disruptions," commented . With the increased adoption of ecosystem based global supply chains, manufacturers must understand the implications of COVID-19 and contract provisions for each critical ecosystem player to address this challenge. 
Recommended actions:
Confirm critical supply from main sources or secondary sources 
Assess if co-manufacturing and the extended ecosystem is still viable
Reach out to major contractors 
Identify which market delivery routes are a priority
Review all contracts to identify if any obligations need to be changed 
4. Physical production network assets
"The rapidly changing demand/product mix, combined with workforce and ecosystem availability challenges, may be substantially disrupting manufacturers' existing physical production networks," added Accenture. As a result companies need to make fast and accurate decisions on investment and effort required.
Recommended actions:
Analyse the demand and product mix, workforce and ecosystem
Explore repurposing for non-critical assets
Conduct an analysis of critical and non-critical assets
Identify capital and value implications
Balance asset decisions
Create a 'living' network model
5. Leverage digital capabilities
"Digital enablement is an essential part of fueling rapid change and building resilience in manufacturing. This is true across a whole range of functions, including demand/portfolio analysis, demand/supply scenario analysis, labor/skill identification and scheduling, remote work capabilities, ecosystem relationship collaboration, and network analysis," stated Accenture.  
Those that have digital platforms, accessible data and advanced analytics are expected to be able to respond quicker, more accurately and be successful in response to COVID-19 disruptions.
Recommended actions:
Assess key capabilities for building resilience
Establish and implement a digital strategy
Deploy digital solutions for resilience
For more information on manufacturing topics - please take a look at the latest edition of