BREAKING: Uber goes head-to-head with Google and Tesla in the driverless race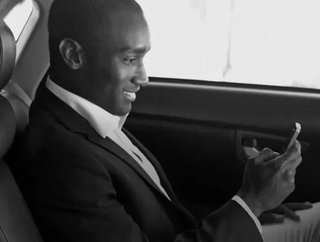 Taxi app Uber has just joined the driverless car race, rivaling the likes of Google, Tesla, Toyota and Audi. The company is opening the doors to a new r...
Taxi app Uber has just joined the driverless car race, rivaling the likes of Google, Tesla, Toyota and Audi. The company is opening the doors to a new research center in Pittsburgh, which will spearhead a novel auto-driving taxi program, and join the ranks of global automakers working to develop driverless vehicles.
The San Francisco based tech company, revealed that it is going to build a robotics research center to kick-start the auto-driving taxi program as part of its partnership with Carnegie Mellon University.
Until now Uber has been playing its cards very close to its chest in regards to future development, however in a blog posted to the company website, it announced it was establishing the "Uber Advanced Technologies Center," which is expected to focus on the technology of automatic cars.
While Uber did not openly state it, several Carnegie Mellon professors and students are expected to work alongside the Uber team to develop self-driving cars. This is one of the biggest steps taken by the company to promote such technology.
Uber vs. Google
The news may come as a surprise for some analysts who believed Uber and Google would collaborate on a self-driving project rather than go into competition with one another. Since its inception Uber used maps created by Google and Apple as well as its own technology.
Rumour has is that Google is also developing a similar system which will rival Uber's taxi service. According to reports a Google engineer has made an app that allows employees to carpool to work – the new taxi service? It could be!
Uber is expected to employ approximately fifty senior researchers from Mellon University and the National Robotics Engineering Center. The University is the place where the Mars Rover was developed, as well as a handful of other successful space projects. When questioned on the matter, the scientists refrained from discussion. However, they mentioned that Uber had "cleaned out" the robotics department, which suggests some aggressive recruitment has taken place.
Uber is one of the leading taxi services in the US, and this project will surely put the company a step ahead of its competition. This initiative will help the company differentiate itself in the highly competitive market. The vice president of the company, Thilo Koslowski, said: "The company is now recognizing it needs a magic sauce on the tech side to make sure no one can quickly get to where it is." By starting this project, Uber is going to offer something unique to its customers, which other competitors would find difficult to match.
Uber recognises that self-driving taxis are not going to be adopted by customers overnight, but this investment in future tech certainly gives the company longevity and a bright future. It is thought that initially, Mellon and Uber would just be producing devices and technologies that would make cars less dangerous to others on the road.
Watch this space.