Capgemini: Early 5G Adopters Experience Improved Efficiency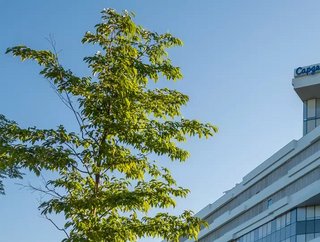 Capgemini's latest report reveals that 60% of early industrial 5G adopters are realising improved operational efficiencies
5G Industrial Revolution
Recognised as a cornerstone for Industry 4.0, and a driver for digital innovation, 5G - since 2019 - has been seen as a key enabler of digital transformation by industrial organisations.
"Industrial 5G is the gateway to an all-encompassing, wireless network for production, maintenance, and logistics. High data rates, ultra-reliable transmission, and extremely low latencies will allow significant increases in efficiency and flexibility in industrial added value," said Eckard Eberle, CEO of process automation at Siemens.
However, according to Capgemini Research Institute's latest report - 'Accelerating the 5G Industrial Revolution: State of 5G and edge in industrial operations' - industrial adoption of 5G is still in the ideas and planning stage, with only 30% moving into the pilot stage. 
The Opportunities of 5G

 
Despite a large proportion of industrial organisations being in the very early stages of 5G, in the next two years this is set to change as 40% of industrial organisations expect to roll out 5G at scale at a single site.
This comes as a result of successful 5G trials and early implementation showing strong benefits, with 60% saying that 5G has helped to realise higher operational efficiency, and 43% reporting increased flexibility. 
Industrial organisations are also optimistic that 5G will improve revenues, by enabling the ability to introduce new products, services and business models. "In fact, 51% of industrial organisations plan to leverage 5G to offer new products, and 60% plan to offer new services enabled by 5G," said Capgemini Research Institute. 
Aside from these benefits, industrial organisations are also understanding the role that edge computing will play in their 5G initiatives, viewing it as essential to realise 5G's potential. With this in mind, 64% of organisations plan to adopt 5G-based edge computing services in the next three years to benefit from increased performance, reliability, data security and privacy. 
"Industrial 5G is a key catalyst in unlocking the potential of intelligent industry and accelerating data-driven digital transformation. Enterprises need to take advantage of the benefits of 5G by engaging with the ecosystem to tap into the shared expertise and co-create innovative, sustainable solutions for tomorrow. An element of iteration is required, but organizations should seek to leverage the 5G ecosystem to jointly test solutions and progress with full-scale 5G adoption, fine-tuning the approach as the ecosystem evolves," said Fotis Karonis, Group Leader of 5G and Edge Computing at Capgemini.
The Ongoing Challenges for Widespread Adoption
When it comes to the widespread adoption of 5G in industrial settings, Capgemini Research Institute highlights four challenges that the industry will need to address
Integrating 5G with existing networks and IT systems

Defining the use cases of 5G and estimating the return on investment (ROI)

Anticipating the security impact

Orchestrating a multi-vendor environment to deliver industrial 5G's multiple functional components 
"Organisations need to determine the optimum network model, the right set of partners, and the most impactful use cases that fit their needs when implementing 5G," said Capgemini Research Institute. 
"Telcos, in particular, need to quickly build essential capabilities to move from being connectivity providers to providers of vertical-specific solutions. Telcos are already aligning their enterprise 5G strategy with the demand for private 5G networks [...]  63% have launched industrial-grade private network solutions and 86% of the rest plan to roll out such offers within two years. Edge computing is being viewed as a critical part of this strategy: 37% of telcos are already offering 5G-based edge computing services and 61% plan to do so within three years."
Could 5G Help the Environment?
While 5G is designed to be energy efficient and has the capabilities to enable environmental and sustainability-focused use cases, Industrial organisations are also aware of the areas of concern for the technology and are working to tackle them.
Currently, 53% of industrial organisations are prioritising efforts to reduce their environmental impact of 5G implementation, with 67% planning to take the sustainability credentials of their 5G operators, vendors, and suppliers into account when making their procurement decisions.