Drinks companies will turn to technology and collaborate with suppliers in the face of new tax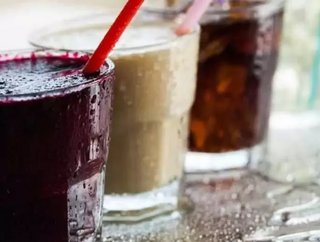 Packaging firms, raw materials suppliers, and beverage companies will all feel a significant increase in pressure if the proposed sugar tax in the UK is...
Packaging firms, raw materials suppliers, and beverage companies will all feel a significant increase in pressure if the proposed sugar tax in the UK is enacted, resulting in beverage companies needing to place a greater emphasis on developing new, innovative ways to drive down the costs of its products. According to Doug Fair, Chief Operating Officer at InfinityQS, if this is to be effective, collaboration and transparency across the supply chain and amongst all parties is critical.
The debate surrounding the introduction of a sugar tax on fizzy drinks has gained significant momentum of late. Most recently, the NHS announced that it planned to introduce its own 20 per cent tax on all fizzy drinks sold on NHS properties by 2020. This was followed up by the British Retail Consortium saying that it would break with the ranks of the food industry by accepting a sugar tax in order to address concerns about obesity, as well as calling for greater legislation around special offers on unhealthy foods.
While the government has yet to announce any definitive action on the introduction of a sugar tax, drinks companies are increasingly feeling the pressure to act, especially in light of ever-growing support and stress from health lobbyists. To account for any new taxations, cost control is likely to be top of the agenda for most of these firms.
Fair says that these companies will refuse to sacrifice the quality of their product in terms of taste, so the emphasis will be on the drinks manufacturers to reduce operating costs by collaborating with suppliers, improving manufacturing efficiencies, and controlling processes across their supply chain, product lines and distribution channels in order to offset any additional costs:
"The prospect of a tax on fizzy drinks is really gaining momentum and for the drinks industry, the ramifications are going to be huge. Addressing costs of quality, including scrap, rework, and inspections, is going to be critical to this process. An example of this might be reducing overfill – failure to address this is literally pouring money down the drain. It is therefore imperative that firms take definitive actions to improve both efficiencies and operations by implementing an effective quality management system.
"More so than ever, the emphasis will be on the drink companies' suppliers to address their cost of quality and look at where savings can be made during their production processes. R&D, innovation, and technology will be critical to this. Much like eliminating overfill, reducing the weight of a can by a fraction of a gram could save millions."
Fair suggests that greater collaboration between the drinks companies and the packaging firms will be key: "In recent years, we have seen a lot of consolidation in both the drinks industry and the packaging industry. This, combined with the prospect of the new taxes, could actually result in closer alliances between beverage manufacturers and their suppliers, whereby information and data are more freely shared so that overall supply chain and quality costs are reduced.
"Traditionally, manufacturers and suppliers have been hesitant to share information and quality data. Fast forward to today, and we find that beverage manufacturers and their suppliers both have a vested interest in the other's success. Unless these industries come together, pool their resources, and collaboratively evaluate ways to help one another, then the efforts to combat new challenges, such as the sugary drinks tax, will be seriously hampered. By improving collaboration and establishing visibility across the supply chain, beverage manufacturers and their suppliers should be able to reduce supply chain costs and quality control expenses, ensuring that both parties are able to remain viable and profitable in the future," concludes Fair.