Effective HR for the modern manufacturing environment – what's the secret?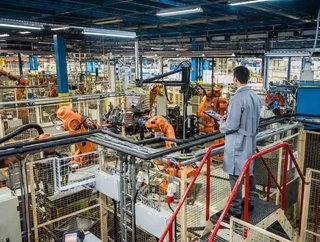 In an increasingly fast-paced manufacturing environment, a modern HR manager faces more employee challenges than ever. But how do they manifest, what ma...
In an increasingly fast-paced manufacturing environment, a modern HR manager faces more employee challenges than ever. But how do they manifest, what management strategies are required to navigate them and which simple HR hacks can actually turn these difficult obstacles into business opportunities? Sarah Lowe, HR manager at Sika Limited, offers her advice on this complex subject…
Nobody within the world of manufacturing could dispute the pace of change currently being experienced. Mounting external pressures are forcing most production firms to become leaner than ever before, whilst innovating to push boundaries, satisfy increasing customer demands and, of course, protect margins. Admittedly a hunger to achieve ever-more efficient processes does bring about opportunities for manufacturers. But the repercussions of what can feel like a relentless 'push for more', are certainly felt by the workforce – and consequently, HR.
Around a decade ago, this challenge manifested itself as a 'them vs us' mentality, common between shopfloor employees and office staff. It put morale – and productivity – at risk. Most savvy manufacturers therefore worked hard to develop more inclusive cultures that demonstrate the role that everyone plays in achieving the common goal. Those who haven't yet addressed this challenge need to act fast.
A couple of years ago, the ongoing rise of automation became another of HR's biggest obstacles to overcome. Whilst the degree of automation differs between countries – and even between individual firms within the same manufacturing sector – there could have been no denying that the subject was prevalent, certainly within the media. In the UK, a 'find out my automation risk' tool was even published on the BBC website, in response to a study conducted by Oxford University and Deloitte. HR managers therefore had their work cut out tackling the issue of job security and the jeopardised morale levels of employees worried about their manufacturing future.
It would be naïve to say that these difficulties have been circumvented entirely. But they have perhaps been surpassed by another key challenge now facing HR departments within the manufacturing sector – managing employee expectations.
In general, people have grown to demand more. Information is available immediately, convenience has become affordable, and products and services can be personalised to suit very individual requirements. This demand has migrated into the workplace too.
The media has played a large part in this. Employees are more aware of their rights, for instance, so, armed with insight and examples of other workplace scenarios, they have more confidence to challenge their own employment environment. There can therefore be no 'cutting corners' when it comes to the fair, consistent and transparent treatment of everyone within the manufacturing business. And if people are unhappy in their work, it is important to understand why, so the matter can be addressed.
Healthy balance
A work-life balance is also becoming increasingly important to many people, and not just those with families to care for. Managers may therefore need training if they have a somewhat traditional mindset that flexibility can only be offered to individuals juggling childcare. Again, fairness, consistency and transparency are crucial. However, benefits can be reaped by moving away from the standard 08:30-17:30 shift with one hour for lunch. Not only do employees experience greater satisfaction, but the business can often also lengthen the working day without incurring any additional cost.
The workforce is evolving too, with ever-more diverse demographics present. People are living – and working – for longer, but at the other end of the spectrum are young colleagues with an often very different agenda. Engaging such varied employees – with wide-ranging expectations – is far from easy.
Some colleagues are less willing to 'cut their teeth' in the same way that some of their predecessors did, for example. Autonomy is desired, sometimes irrespective of experience, which has the potential to cause conflict. The challenge is therefore to manage these expectations, plug skills gaps, develop staff, and identify/harness potential, without disrupting the morale or fair treatment of others.
In all, this 'expectations' scenario is complex. So what's the answer?
It is difficult to prescribe a 'one size fits all' solution, but in this people-orientated profession, HR technology has a crucial role to play. Acting as an additional team member, it can aid simplification, safeguard best practice, encourage more effective use of data, and – ultimately – help to satisfy the expectations previously outlined.
Finding solutions
At Sika, for example, every HR process has been subjected to the 'is it simple' test, with tweaks made accordingly if not. With the input of business-wide colleagues, these processes have then been established as workflows within the Human Resources technology – Cascade HR – so that the right people can execute the right tasks at the right time. Acting as a quality control mechanism, this exercise has removed unnecessary process complications and now aids line managers with both their daily tasks and bigger decision-making activity. Importantly, the equitable treatment of employees is better protected as a result.
Data is also readily available via Cascade, in line with GDPR guidelines. Access to data is naturally carefully administered, but line managers are empowered to better understand their teams by giving them greater reporting functionality at their fingertips, for instance. Even employees have access to more of their own personnel data. They can view team planners and request holidays with the click of a button using self-service functionality, which satisfies the immediacy expectation that dominates individuals' personal lives. But real-time access to performance data, for example, goes a step further, and reinforces the transparent approach that modern manufacturers should now strive for.  
If technology is going to play this crucial role, it is important that everyone can use it. PC workstations are therefore important throughout the workplace, ease of use is paramount, and training should be delivered for utmost peace of mind.
It can't solve every employee challenge of course, but on the quest to improve the lives of HR professionals and the workforce – without increasing the administrative headache – it is certainly a value-adding resource.
Sika Ltd is a specialty chemicals company that manufactures bonding, sealing, damping, reinforcement and protection products for the building sector. With subsidiaries in more than 100 countries – and over 200 factories worldwide – the global business employs more than 18,000 people. In the UK, Sika has a workforce of 840 across 4 sites.
By Sarah Lowe, HR manager at Sika Limited.