Epson: Manufacturing a More Sustainable Future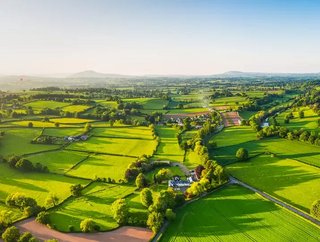 Daniel Quelch, Sustainability Manager at Epson, discusses the steps that companies can take to change their processes to be more eco-conscious
The challenges of the COVID-19 pandemic have continued to hit manufacturing and supply chains in 2021, but as we develop our business continuity and growth plans, sustainability must, now more than ever before, take a central stance on the boardroom agenda across every sector.
While the pandemic continues to present a very immediate economic crisis, businesses also recognise they can't lose sight of the continuous threat of climate change to our world now and to future generations. The environment that sustains us will continue to face long term crises.
Sustainability as a Business Value Driver
Prior to 2020, organisations both large and small had already pledged to take action towards a more sustainable future.
In 2021, the visual implications behind a lower national carbon footprint have inspired a renewed focus on sustainability across the world — and this resurgence has come at a time when more and more investors, customers and other stakeholders are asking questions of brands, particularly manufacturers, as to their performance around environmental and social governance (ESG). 
Every organisation is now at a crucial point where sustainability becomes a business value requirement. For those in manufacturing, the impact can be significant if initiatives are considered and integrated into every part of the business. 
Developing a long-term value creation plan and reporting with credible, standardised information to support long-term risk assessments enables stakeholders to evaluate sustainable business performance transparently. 
Drawing on our experience at Epson, where we run dozens of manufacturing sites globally, here are some of the steps that companies can take to change their processes to be more eco-conscious:
1. Establish a Sustainability Team 
For sustainability to be integrated into decisions across the organisation and for real change to happen, every employee must be represented when it comes to driving sustainability policies and processes. 
While not every employee can be involved in every discussion, having a diverse team that has its finger on the pulse and an ear to the ground will ensure all employees feel heard. 
The most successful approaches are led from the top, with executives demonstrating a genuine commitment to ethical leadership and good governance through value-based strategies. These plans can be driven by dedicated sustainability managers into every operational region. 
Sustainability champions are also an important element, taking responsibility for ensuring that CSR, SDG and ESG obligations are met, as well as managing regulations in the areas of waste, energy, chemical and product safety. 
Such goals should ideally include 100% renewable energy on owned premises, which we have secured across our sites in the United Kingdom, as well as in Germany, Spain, France, Italy and The Netherlands. 
Offset projects in a limited capacity can also be considered, but only where necessary and not as the first or second option.
2. Have Clear Targets
Sustainability champions have a central role in bringing company goals to life in day-to-day operations — keeping them front of mind across the business and ensuring employee engagement.  
With champions based in every office, these individuals bring an invaluable local perspective and a specific understanding of the unique challenges and opportunities for each site. 
Reductions in energy use, water and waste can make a big contribution to overall figures and every employee will also be better placed to assist customers and partners in achieving their sustainability goals as a result of their focus and experience.
Other employee initiatives can include adding electric and hybrid cars to the company car policy, sourcing canteen food from local suppliers and exclusively using recycled paper. Teams can also ensure corporate facilities are equipped with the likes of light and tap sensors and that there are no single-use plastics on the premises. 
Epson has clear sustainability targets – both immediate and long-term. These start with our immediate business travel reductions, use of renewable energy and by 2025, which can be found in our Science Based Targets (19% reduction of scope 1 & 2 – 44% reduction of scope 3).
We see our targets not just about Epson, however, but to contribute to societal reduction through the development of sustainable technology, for example our efficient, compact and precision printers which can help consumer and business energy and CO2 reduction by up to 55%.  
3. Address Sustainability at Every Stage of the Product Life Cycle 
At Epson, we define an environmentally conscious product as one that takes environmental impact into consideration at every phase of its lifecycle, from design and manufacturing, to transport, operational efficiency and usage, and recycling. 
Some steps to achieving this include considering the size and weight of products, trying to use fewer materials, and keeping all materials used in products in the value chain for as long as possible. 
The above considerations also typically mean that products can be transported and warehoused more efficiently and should require fewer replacement parts. While packaging can't be eradicated, it can be reduced, and we can also better manage plastic and foil packaging use. Collaboration with a transport and logistics partner with clear environmental programmes and CO2 emissions target reductions is also a must. 
The design and manufacture of your products shouldn't only support your sustainability goals, they should also reduce a customer's environmental impact — minimising resources, energy and waste, and significantly reducing their company's carbon footprint. 
For example, our inkjet printers deposit ink droplets on media without heating the ink, which consumes little energy by the user and eliminates the toner cartridge waste that laser printers produce. 
Our new circular paper ecosystem produces new paper from old paper, all in one machine, for the ultimate green office. There's no shredding of documents required, and paper can be produced using next to no water compared to traditional paper recycling.
4. Minimise Waste, Maximise Reuse
Manufacturers have a responsibility to do all they can to conserve valuable environmental resources and reduce waste. 
Collecting and recycling as many products and supplies as possible is key, using trusted and certified collection and recycling service providers for Waste Electrical and Electronic Equipment (WEEE), batteries, paper, wood and plastics. These initiatives should also include recycling programmes for customers, making it easy for them to return waste to nearby locations. 
At Epson, we offer two different cartridge collection and recycling programmes: postal returns (for single returns) and box collection (for bulk returns), free of charge. These returns are sorted and professionally recycled by our certified partners. On average, 95% of the collected material can be recycled and the remaining 5% of non-recyclable materials are used to generate energy. 
Here's to a More Sustainable 2021
Sustainability requires manufacturers to constantly address and improve every aspect of their global footprint, encompassing everything from manufacturing processes and distribution to the use of resources and employee behaviours. It must become part of an organisation's DNA.
Together, as we face the challenges in this 'new normal', we need to work even harder to make the right choices and create a more sustainable future for our people and planet. 
If we all share a commitment to a better environment — always striving to develop more sustainable technologies, responsible ways of working and solutions that serve a real social purpose — we can drive positive actions for a better world.