Japan's manufacturing giants Honda & Sony join to make EVs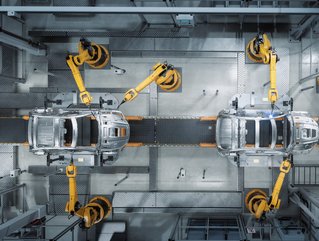 Automotive manufacturer Honda & entertainment titan Sony have formed an alliance in Japan to build an electric vehicle fleet in a 'mobility evolution'
Sony and Honda Motor have announced that they will begin a joint venture to start manufacturing and selling electric vehicles together.
Using Honda's lean manufacturing methods of affordable and sustainable production alongside Sony's imaging and entertainment genius, the EV fleet will be available by 2025.
Lean manufacturing and determination to build electric vehicles
The plan is for Sony to develop the mobility services platform and for Honda to design the electric vehicles and build them at Honda's manufacturing plants.
Honda was founded in 1948, in Shizuoka, by engineer Soichiro Honda and now has a revenue of US$138bn.
Sony was founded in 1946, Tokyo, and the company has a revenue of US$84bn.
Founded in post-war Japan, Sony and Honda used hard work and imagination to pull the country out of the ashes - now they will move the planet in a more sustainable direction with electric vehicles.
An evolution in manufacturing and mobility
"In the joint venture, we would like to lead the mobility evolution by combining our technology and experience with Honda's long experience in mobility development and vehicle body manufacturing technologies," said Kenichiro Yoshida, Sony CEO. "Sony's purpose is to fill the world with emotion through the power of creativity and technology," said Sony CEO Kenichiro Yoshida. Through this alliance with Honda, which has accumulated extensive global experience and achievements in the automobile industry over many years and continues to make revolutionary advancements in this field, we intend to build on our vision to make the mobility space an emotional one and contribute to the evolution of mobility centred around safety, entertainment and adaptability."
"Although Sony and Honda are companies that share many historical and cultural similarities, our areas of technological expertise are very different," said Toshihiro Mibe, Honda Chief Executive. "I believe this alliance which brings together the strengths of our two companies offers great possibilities for the future of mobility."