Essilor named number five in Newsweek's Green Rankings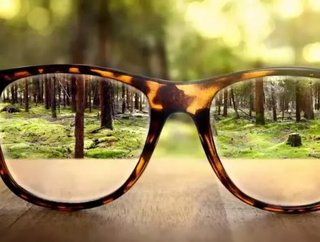 The world's leading producer of ophthalmic lenses, Essilor, has been awarded the number five spot in Newsweek's 2016 Green Rankings. Newsweek a...
The world's leading producer of ophthalmic lenses, Essilor, has been awarded the number five spot in Newsweek's 2016 Green Rankings. 
Newsweek assesses the 500 largest publically-traded companies in the world, and gives them an environmental ranking. 
Essilor's footprint is increasingly diverse, with 540 production sites across five continents, and 61,000 employees in 63 countries. The company has raised the bar for sustainability in the wake of its massive recent growth.
Jayanth Bhuvaraghan, Chief Mission Officer at Essilor International, said: "For nearly 170 years, Essilor has demonstrated that a commitment to sustainable development is part of our DNA. We are honored to be recognised by the Newsweek Green Rankings for our accomplishments. These clearly support what we believe to be our fundamental contribution to achieving the UN's Sustainable Development Goals, namely our mission to improve lives by improving sight."
Essilor is dedicated to continuous improvement, contributing at its own level to the main drivers of the company's sustainable and responsible development: reducing water and energy consumption; innovating; promoting diversity; ensuring quality working conditions; and connecting suppliers and customers to its mission. The company has reduced water consumption by 40 percent and energy consumption by 22 percent in its mass production plants over the last seven years.
In 2015, the company was ranked - for the fourth consecutive year - among the Global 100 Most Sustainable Corporations in the World (Global 100) Index by Corporate Knights. US magazine Forbes also ranked Essilor amongst the World's Most Innovative Companies for the fifth year running. Lastly, Essilor was selected as one of 50 companies that are changing the world in the first edition of Fortune magazine's 'Change the World' list.