EVENT: AUTOEXPO AFRICA 2015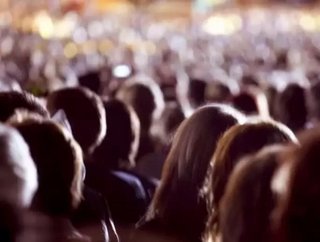 Autoexpo Africas footprint as the leading trade and business event for the automotive sector in the region now extends to countries in the wider Middle...
Autoexpo Africa's footprint as the leading trade and business event for the automotive sector in the region now extends to countries in the wider Middle East, Central and South Asia as well as European markets.
Organizer Expogroup Dubai, reported widespread interest in Autoexpo Africa 2015 from countries as varied as Pakistan and Israel, at the conclusion of a series of Industry Meetings with the aftermarket fraternities in these countries recently.
The series of Industry Meetings is part of Expogroup's strategic outreach to interact and engage with automotive companies and key buyers in countries within close proximity to the UAE and Africa, which are also influential players and stakeholders in the regional Auto sector business. The previous Industry Meetings have enabled the Expogroup Dubai team to interact closely with manufacturers, distributors, importers exporters, suppliers, key buyers and media representatives in a wide range of countries including: Saudi Arabia, Oman, Qatar, Bahrain, Kuwait, Iran, Iraq, Tanzania, Zanzibar, Kenya, South Africa and India.
"The Industry Meetings enable us to get an up-close look at the conditions and requirements of each market while engaging in one-on-one interactions with many of the leading players," said Mr. Jason Dexter, Project Manager of Expogroup Dubai. "These meetings also enable us to convince varied market players of the viability and effectiveness of Autoexpo Africa as an unmatched business enabling platform."
At the meetings invited delegates are given a detailed presentation on the overall aftermarket industry statistics, information and data including the East Africa focus, trade relations & trends and also the benefits of being present at Autoexpo Africa and the advantages of such participation offers a potential exhibitor or trade visitor. The team also answers any questions from potential participants and visitors.
Autoexpo Africa 2015 looks well set for a record run when it opens doors in April at the Kenyatta Int'l Conference Centre, Nairobi and in August at the Mlimani Conference Centre, Dar-es- Salaam. Acknowledged as the premier trade event serving the thriving automotive sector in East Africa, Autoexpo Africa 2015 will feature the following product groups: Parts & Systems; Accessories & Tuning; Repair & Maintenance; Tires & Batteries; Garage equipment; Lubricants, Tires & Tubes etc.
The upcoming 18th edition of AUTOEXPO AFRICA 2015 is going to be held from 27th - 29th April at the Kenyatta International Conference Center, Nairobi, Kenya and from 27th - 29th August at the Mlimani Conference Center, Dar-es-Salaam, Tanzania.