Foxconn becomes India's largest electronics manufacturer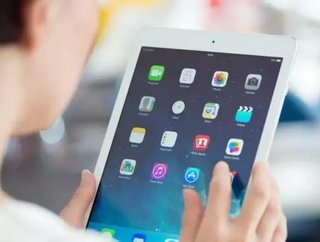 Foxconn, the worlds largest contract electronics manufacturer, has signed a $5 billion deal to set up R&D and hi-tech manufacturing facilities in In...
Foxconn, the world's largest contract electronics manufacturer, has signed a $5 billion deal to set up R&D and hi-tech manufacturing facilities in India within five years, according to reports. The $5 billion pledge is the largest foreign investment into India's tech manufacturing sector and a boost for the government's "Make in India" campaign. The Taiwan-based firm, which manufactures for a host of global device brands like Apple, BlackBerry, Amazon, Motorola, Xiaomi and Sony, has the bulk of its factories in China.
Also on Monday, leading Chinese smartphone maker Xiaomi announced that it will now manufacture its devices in India in partnership with Foxconn.
Going by the recent spate of announcements, Foxconn is becoming one of the most aggressive foreign investors in India. Last month, the company announced that it would inject $20 billion into India's solar sector along with Japan's SoftBank and India's own telecom firm, Bharti. Reports suggested that another Foxconn joint venture with billionaire Gautam Adani's Adani Group could focus on making iPhones and iPads.
Foxconn is also rumoured to have allocated billions of dollars for India's e-commerce and technology startups, and is said to be close to finalizing a $500 million investment into online retailer, Snapdeal.
Foxconn has plants in Asia, Europe, Brazil and Mexico which together assemble about 40 percent of all consumer electronics products sold globally. It has 12 factories in nine Chinese cities, the most in any country.
Setting up manufacturing centers in India could be Foxconn's attempt to build an alternative to its manufacturing base in China where a slowing domestic market and rising wages total up to a tough environment. Foxconn said it intends to set up 10-12 plants and employ a million workers in India by 2020.
The $5 billion weekend announcement came as Foxconn chairman Terry Gou signed a deal on Saturday with Devendra Fadnavis, the chief minister of Maharashtra (of which India's financial center Mumbai is the capital) to base its first facility in that state. Foxconn will set up its factories in 1,500 acres of land allotted near Pune and will start scouting centers in other regions. In its first center, Foxconn will assemble components, start automation and testing labs and manufacture key components for smartphones, smart TVs and computers.
Foxconn is no stranger to India. The device maker which was manufacturing Nokia devices in India closed its facility in the southern city of Chennai in end 2014 after Nokia decided to stop making its phones in the country. Foxconn officially shut down the factory earlier this year. For the manufacturing giant, the second time will be challenging too as it will have to contend with India's infrastructure shortcomings and logistics challenges.