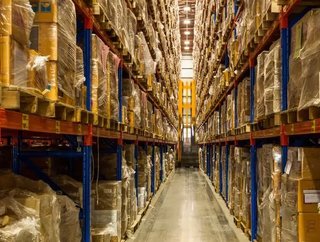 When we think of managing logistics and fulfillment in mid-market manufacturing, we think about the challenges of coordinating shipping, managing the co...
When we think of managing logistics and fulfillment in mid-market manufacturing, we think about the challenges of coordinating shipping, managing the communication process (order status, customer follow up, etc.), maintaining dealer and distribution networks, and keeping the customer service process top notch.
We often measure the performance of the process through metrics including "on-time shipments", "number of returns", and "orders processed per day". The bigger challenge is that the business of fulfillment has changed, and this impacts manufacturing more than many companies realize.
Fulfillment is a big business - just take a look at Amazon.com. They don't make products. They don't own any products. They simply do fulfillment, and they do it amazingly well. They have miles of warehouse space, and have shipping processes down to a science. Orders can be fulfilled and delivered often within 48 hours. This level of responsiveness and performance is the new standard. It provides businesses a way to differentiate from others that fulfill their orders in 2-6 weeks or more.
The business of fulfillment is about responsiveness and consistency - who can get a product to the customer when they need it. Fast fulfillment lands more sales. Fast fulfillment commands a higher price point. Fast fulfillment builds brand loyalty. Yet most manufacturers aren't in the business of fulfillment - it's simply a "part of doing business".
The big question is how will the advancement of the fulfillment business impact manufacturers, distributors and dealers?
The Fulfillment Threat will ultimately disrupt how manufacturers engage with customers today, both from an ordering perspective, and a sales channel perspective.
There are 5 primary impacts of the Fulfillment Threat:
1) Customer service & tech support will be the new differentiator. Mid-market manufacturers won't be able to provide a standard 2-week delivery timeframe on products that competitors can deliver within a day through a fulfillment services company. Companies that spend more of their resources on trying to maintain their "98% on-time shipping" will find customers seeking alternative fulfillment sources that can turnaround an order in a minutes versus hours, and coming back to the company for real-time technical and warranty support. If you don't have stellar customer service and support, coupled with old-school fulfillment processes, you'll soon be out of business.
2) Online visibility and usability of fulfillment channels like Amazon.com will impact the value and viability of individual companies eCommerce sites. Users continually are seeking a simpler, easier, and smarter online experience - most manufactures will not have the capacity or ability to develop and maintain an online platform to compete with sites like Amazon, where many manufactured products are already sold. In addition, companies like Amazon have immense SEO, App presence and interconnectivity across multiple sites and channels. Manufacturers without a strong market presence and persistent awareness building efforts will struggle to gain visibility and users for their online platforms.
3) Dealer and distribution channels will have to examine more value-added services, including in-field support in remote locations to remain viable. Simply having the product on the shelf won't be a key differentiator, if customers can order a product online and have it delivered in a day to their doorstep from a massive distribution center. Dealers and distributors are also competing with online sales channels, and being so far downstream in the pricing hierarchy, margins will become tighter and tighter, making profitability a struggle. Traditional dealer and distribution channels will need to focus on shifting their purpose from accessibility to service and technical acumen to survive as a viable business model.
4) Shipping costs are continually a challenge to control, and more customers are expecting shipping costs to be free or included in the price of the product. Full Truckloads and LTL withstanding, mid-market manufacturers can spend an inordinate amount of time trying to manage and coordinate small, individual shipments. Companies like Amazon have immense quantity leverage on pricing with UPS, FedEx, and USPS. Manufacturers, even with negotiation, will have a hard time competing on shipping rates in the long term. If these companies choose to absorb shipping costs, they will have a hard time being price competitive and potentially lose money in the long run.
5) Distribution centers and warehouses strategically located are costly to establish and maintain for those companies seeking to have products more readily available across key regions of the country - saying nothing for international sales. Professional fulfillment organizations already have these infrastructures in place, and have the capacity to scale quickly. Leveraging distribution centers like Amazon.com are fast becoming more cost effective across the board, leaving traditional satellite warehouse locations an expensive endeavor, lacking value-added services and revenue streams.
To compete effectively in a fulfillment-driven world, manufacturers will need to examine how they look at fulfillment from a strategic perspective. Is it a way to differentiate and create new value for customers? Or is it an expense that can be reduced through outsourcing? Is there a new way to approach fulfillment that maximizes the best assets of your organization and eliminating non-profitable activities?
What is your long-term fulfillment strategy? If you haven't examined this part of your business recently, you may be missing out on new revenue streams, and spending more than necessary on your fulfillment processes.
Andrea Olson is MSC and CEO of Prag'madik