Grainger & Worrall installs new £1.5 million flexible manufacturing system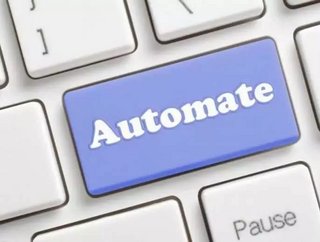 As part of an initiative to further expand its small series automotive machining capabilities, the worlds leading total casting solutions provider, Grai...
As part of an initiative to further expand its small series automotive machining capabilities, the world's leading total casting solutions provider, Grainger & Worrall (G&W), has installed a £1.5m turnkey flexible manufacturing system (FMS).
Housing three Mazak VARIAXIS i-600 5-axis machining centres, the system provides a lean and flexible solution for vehicle builds. This enhanced manufacturing capability enables shorter turnaround times and lower inventories, which are required by low volume vehicle manufacturers.
From drilling and milling through deburring, washing, assembly and on to packing, OEMs using this flexible facility can benefit from a multi-tasking machining capability for structural castings. Specifically designed for high-end automotive components, such as body in white structures and powertrain products, the system enables G&W to provide a bespoke offering for small-series OEM projects worldwide.
The lean manufacturing ethos is further supported by adopting an in process state-of-the-art robotic inspection cell using high resolution camera technology with measurement tools for 100% part validation. In addition to this a track and trace system using bar code scanning to give full component traceability from casting to despatch.
Edward Grainger, Director at Grainger & Worrall, comments: "As a pioneering total castings solutions provider, delivering innovative solutions for our global customer base is a key part of our daily operations. Investing in the latest technologies allows us to continually expand our service to give a complete solution for short-run, small series automotive projects".
"The 20 pallet system allows fixtures to remain set, so that feeding the three i-600 5-axis machining centres is both extremely efficient and repeatable. This solution offers good flexibility to cater for changing demands whilst giving total process control, good levels of reliability and high part accuracy".
"The FMS minimises labour requirements which with planned shift rotation and smooth handovers increases the overall efficiency of the facility."
The commissioning of Grainger & Worrall's new flexible manufacturing system is part of an ongoing investment programme for the Bridgnorth-based casting technology business. As well as investing further in real-time X-ray and non-destructive test (NDT) capability, G&W is also expanding its research and development laboratory facility to offer product support, investigation and consultation services.