Helping manufacturers reach their sustainability goals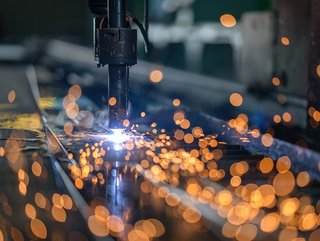 Sustainable Manufacturing
Laura Capper, Head of Manufacturing & Construction at NatWest, delves into how she helps manufacturers reduce energy costs and become more sustainable
Laura Capper is the Head of Manufacturing & Construction for NatWest. In her role, she leads NatWest in supporting manufacturing and construction companies through the challenges they face in the current market environment, helping them to achieve their goals and growth ambitions.
"My responsibilities include building strong relationships with industry stakeholders, as well as developing practical support and tools that address critical needs in the sector," Capper says. "I also take a key role in developing NatWest's sustainability strategy which helps businesses to transition to net zero and to take advantage of the many opportunities that decarbonisation of the economy will deliver."
Having worked with SMEs and corporates in the asset finance and banking industry for 15 years, manufacturing has been a core focus of Capper's career to date.
"In my time in the industry I have managed portfolios of customers who work within the sector and throughout the connected supply chain, driving growth and investment. I was drawn to manufacturing in part through knowing the vital role that the sector plays in supporting the future of the UK economy. This continues to evolve and, right now, manufacturers are key to developing technologies, products, and services that will help the rest of the economy decarbonise."
While manufacturers have had to navigate seismic changes during the last few years, Capper is continually impressed by their capacity to reimagine and demonstrate resilience: "There are vast opportunities that lie ahead for manufacturing and I'm excited to help support such an innovative, multi-faceted sector."
As NatWest's Head of Manufacturing, no two days are the same, but Capper sees that as a positive.
"We currently support c50k customers across the sector, spanning from micro-SMEs through to large corporate institutions. We currently provide £18.1bn to support the manufacturing sector so most of my working day is spent engaging with our Relationship Managers to ensure they have the relevant sector insight and awareness to support businesses navigate the challenges they face today but, more importantly, seize the opportunities that allow them to thrive."
Capper also works closely with external stakeholders to help drive innovation and positive change to the sector – whether that's looking at how they collectively address the skills gap and attract future talent into the sector, or how businesses can look to save costs while also reducing their carbon footprint.
"Teams across the NatWest Group are continuously working on ways to support customers with new propositions or new products, right through to ecosystems connected to the sector, so I also spend time working with colleagues to help shape such solutions to ensure we continue to add value to the services we provide manufacturing businesses," says Capper.
"I love how everyone across NatWest truly puts our customers at the core of everything we do. Supporting businesses to thrive and achieve their ambitions is something that I feel privileged to be able to play a key part of; working for a bank who puts this as a key pillar to our purpose is what gets me excited for work each week!"
Helping manufacturers reduce energy consumption for sustainability
NatWest is exploring energy resilience challenges by consistently working with its network of business customers to understand the challenges they face, as well as exploring solutions and support they can provide through their relationships in the industry.
"We recently held a webinar in partnership with Octopus UK, which provided practical advice on the key areas that manufacturers can consider to become more energy resilient. We also heard from vehicle manufacturer WN V Tech Ltd, who have already taken steps to reduce their energy consumption, which has helped them to become more sustainable in the process."
In 2022 NatWest launched its free Carbon Planner tool, which is designed to help navigate these challenging conditions by providing a clear case for investment in sustainability through equipping businesses with greater insight into areas of high-energy and high-carbon consumption.
"With 1 in 3 business customers telling us that reduced banking fees would help them deal with ongoing pressures, we've launched an EV charging cashback on Business Credit Cards to help offset the cost of doing business. This will pay between 1% and 3% cashback on credit card spend in these categories every month to businesses, from 14 February."
Recent research from NatWest's latest Sustainable Business Tracker shows that economic conditions are making some small to medium-sized enterprises (SMEs) hold back on their sustainability ambitions.
"A lot of this is linked to cost burdens as a result of energy market volatility," says Capper. "The survey, conducted in December, showed that hikes in energy and material prices were especially pertinent factors for SME manufacturers, with 76% highlighting higher costs."
Practical steps manufacturing sector can take towards energy resilience, reducing energy bills and sustainability
Manufacturing is one of the largest consumers of power in the UK and steep rises in energy prices have put immense strain on margins. So too has the soaring cost of materials. The sector continues to be squeezed from every angle, facing pressure to be more efficient and sustainable in a more costly environment.
"Many firms are now paying more for their energy than they would have expected a few years ago. This has squeezed margins and put pressure on cash flow," says Capper. "Recent research we conducted across the sector revealed that two-thirds of manufacturers surveyed had been hit by rising energy prices, prompting nearly the same proportion (64%) to invest in greener energy. Nearly all have done so to make cost savings. So it's promising to hear the sector is taking action to mitigate these challenges."
There isn't a one-size-fits-all answer to how manufacturers reduce their energy bills; it will depend on the individual business. According to Capper, the crucial first step towards making the best decision is information.
NatWest is committed to supporting its customers at every stage of their lives, so the work it does with SMEs to enable them to become the corporations of the future is key to the longevity of businesses across the manufacturing sector.
"Providing support via our trade finance, working capital and asset finance solutions are just some of the ways we are able to support fund businesses to achieve their sustainable ambitions," says Capper. "Tomorrow begins today."