How 3PL can enhance growth and development in automotive manufacturing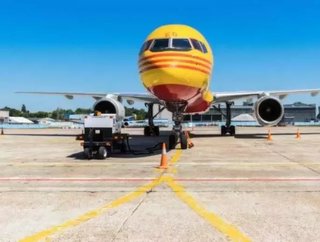 Automotive manufacturing in Britain is a key area of industrial growth. Offering the potential for businesses to expand on a global scale and the opport...
Automotive manufacturing in Britain is a key area of industrial growth. Offering the potential for businesses to expand on a global scale and the opportunity to increase exports from Britain, it is vital that this sector is supported to enable wider benefits for the nation's economy.
Consumer demand for cars is rapidly increasing on an international scale. According to Statista, international automotive sales are expected to have grown by almost 10 million units between 2012 and 2015. Effective logistics are a vital aspect to fulfil this demand, ensuring that operations run smoothly and that risks are reduced. As a result, manufacturers often choose to partner with a specialist third party logistics provider (3PL) to enhance their global operations.
3PLs are able to offer manufacturers insight and advice into the logistics challenges they may face, which is often significantly valuable when the provider has an in-depth knowledge of industry verticals such as the automotive industry.  The changing marketplace requires new practices and more flexible operations that enable a higher volume of variations in the final product while still supporting OEMs. All of which go towards supporting growth, both nationally and internationally.
In order to grow globally, automakers are changing the way in which they run their operations. Manufacturers might typically  build vehicles in a single location before shipping them across the world, however increasingly manufacturers are establishing more plants and locating  these plants closer to the buyer. This allows manufacturers to respond more efficiently to changing market tastes globally, as well as fulfilling the increasing consumer demand more rapidly.
With this change, however, comes challenges. In order to find effective solutions and penetrate new markets, which facilitate global expansion, many manufacturers are partnering with a specialist automotive 3PL. DHL Supply Chain supports a number of manufacturers on a global scale by improving the efficiencies of logistics operations. For example, one international automaker sources parts from 94 suppliers across Turkey before distributing these parts to plants in Spain, France, Romania and Slovenia.
As part of this service, DHL operates a cross-docking facility  on the manufacturers behalf to manage all inbound parts from those suppliers across the region.. At this facility DHL performs a variety of supportive tasks including parts consolidation, onward distribution and customs clearance facilitation in order to ensure that this network of plants across Europe runs efficiently.       
The increasing global demands  of automotive manufacturing operations requires new solutions that will ensure continued efficiency and meet consumer demand internationally. Working in partnership with a 3PL to enhance logistics will support global expansion in the automotive industry.