How iconic manufacturer Kellogg achieved global efficiency using lean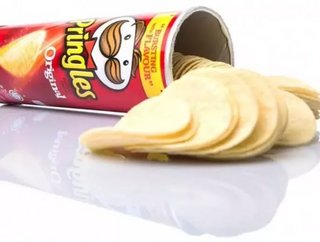 Kellogg, the maker of such iconic brands as Special K, Rice Krispies, Pop Tarts and Pringles, has 33,000 employees in over 60 plants across 20 countries...
Kellogg, the maker of such iconic brands as Special K, Rice Krispies, Pop Tarts and Pringles, has 33,000 employees in over 60 plants across 20 countries, making its vision of achieving an efficient and innovative global manufacturing strategy a difficult task.
Each of the company's brands has its own operating model using different technology and go-to-market strategies, and that translates into a complex supply chain that requires high performance and efficiency.
That's an engineering challenge, says Bob Reed, Kellogg's vice president of global engineering. For example, a high performance manufacturing line developed in the U.S. won't perform the same way in an emerging market, as there will be different metrics and scale related to brand equity in different places. With that in mind, the company set out to create a repeatable process that can be used in any plant and that ensures continuous improvement in operations while engaging cross-functional partners.
Now, Kellogg is in the midst of developing a methodology the company calls Integrated Project Delivery (IPD).IPD is divided into four areas: People, alignment, technology, and process.
First, all stakeholders need to understand what is to be delivered for the business, and specifically, the definition of the project deliverables.
It's also always important to keep money in mind. "You won't achieve the business objective if you don't have a cost-effective line," he says, so scope management is essential. To that end, instead of adjusting the previous year's spending, start each department's budget from scratch – a method known as zero-based budgeting which forces cost justification is being implemented. "This allows us to take on a lot of new projects that we might not have taken forward in the past due to cost," Reed says.
Part of the cost comes in the form of technology and defining technology requirements for each project because you can have the best technology in the world, but if it doesn't fit the application, it doesn't matter.
Knowledge management also becomes critical to the advancement of technology. Every line we build has to be better than the last one, says Reed, and that means building flexibility into the process. "The word 'flexibility' pops up in everything we do, from packing innovation to product innovation, and the ability to develop technology in a master program allows us to deliver on that."
Finally, the process - work has to be done in an organized fashion to make it repeatable and able to be improved upon based on a wide range of project criteria across the globe. The key elements of that process include capital management, workflow, and governance. But the area of start-up management, which is about keeping the team engaged from the early stages of conceptual engineering throughout the project journey, is essential to success.
"For us it has become a more formal way for how we approach a project from the start, and the way we define equipment capabilities and people capabilities at every stage along the way. Start early and often on planning in order to keep people on track," Reed says.