Manufacturing news roundup: solar power and FX challenges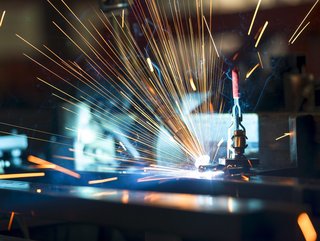 News roundup: predictions for 2023, autonomous sourcing, Hanwha's investment in solar power, and this week's biggest manufacturing headlines
Hanwha to spend US$2.5bn on US solar manufacturing
South Korean manufacturer Hanwha Q Cells will spend US$2.5bn on producing solar energy equipment at a new site in Georgia, USA.
Its Manufacturing Execution System (MES) offers 100% traceability of cells and modules and its on-site communication system provides real-time communication with manufacturing sites.
In this latest development for Hanwha Q Cells, the company will expand its solar component manufacturing capacity at its Georgia plant and build a second one in Cartersville. This will bring production capacity in the USA to 8.4GW by 2024.
This will be the largest overseas direct investment in solar manufacturing in the USA, according to fDi Markets.
How UK manufacturers can adapt to mounting FX challenges
Supply chains are typically global by nature, meaning manufacturers that export and import goods to and from other countries are especially exposed to the risks associated with exchange rate fluctuations.
The weak Pound is putting pressure on manufacturers that source components from outside of the UK by making imports more expensive. This is especially problematic for firms that purchase large quantities of components and raw materials overseas. Automotive manufacturers, for example, on average buy 60% of their parts from abroad and assemble them in the UK, meaning they run a particularly high risk of being negatively impacted by currency fluctuations.
This has forced many manufacturers that import from overseas to evaluate the effectiveness of their hedging strategies.
Read more about the key strategies to navigating these challenges.
2023 set to be the Year of Autonomous Sourcing, says Keelvar
A report by Keelvar, the AI supply chain company, recently revealed that global conflict and labour disputes will continue to disrupt the supply chain in 2023; that the availability of containers will continue to fluctuate, and that Inflation will erode purchasing power for buyers, while the market simultaneously grapples with the threat of deflation that will see the price of many goods plummet.
The result of the survey find:
73% will reduce time spent on repetitive, manual tasks
45% will improve visibility for better market insights
41% will dedicate more time for strategic initiatives
40% will eliminate rogue spend
32% will remove the risk of human error