How to implement year-long employee engagement ready for Christmas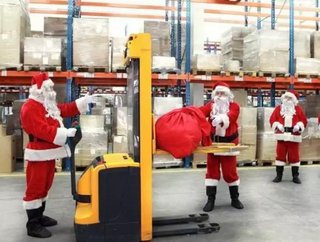 Jacqui Glenn, Director at Argos for Business looks at the lasting impact of seasonal recognition but also the importance of manufacturers implementing a...
Jacqui Glenn, Director at Argos for Business looks at the lasting impact of seasonal recognition but also the importance of manufacturers implementing a year-long employee engagement strategy.
Christmas is known as the season of goodwill, and it is for this reason that recognition of employees during this period seems to go a long way – in fact, our own research shows that sixty-six percent of British workers said the motivation boost they got from a Christmas gift was enough to last all year round.
The festive season is the perfect opportunity for a manufacturer to show appreciation to their employees, thank them for a job well done and keep them focused and motivated as they head into the New Year – a notoriously difficult time when many unmotivated employees begin the search for new jobs. That being said, employers who not only go the extra mile to show appreciation of employees at Christmas, but create an effective plan to motivate their team all year round, are the most likely to reap the benefits of a loyal workforce.
Long-term reward programs are essential in helping manufacturers create a culture of 'valued' employees, as rewarding and recognising good work helps staff to feel more appreciated. Incentives, not only at Christmas but all year round, encourage employees to improve and maintain performance, which in turn impacts positively on a manufacturers' bottom line. There are many ways that employers can show their staff that they're appreciated and reward their hard work – luckily, our research shows that this is not always hinged on monetary value or bonuses.
Verbal praise
A key way manufacturers can reward their employees is through verbal praise. We carried out a piece of nationwide research which revealed that 33 percent of workers think verbal recognition is more important to them than performance-related bonuses or extra holidays and nearly half say they feel a strong sense of accomplishment when their efforts are praised. This was true in particular for the younger generations, as two fifths claimed positive feedback motivated them more than financial rewards. Overall, one in 10 UK workers state they are more likely to remain in a company long-term if they are regularly thanked.
With this in mind, Christmas is the perfect opportunity to thank employees for all their efforts over the course of the year. Manufacturers could consider thanking staff individually for specific achievements, or thanking the team as a whole for the successes of the last 12 months. Creating a sense of pride in your employees for their own work will boost their confidence and have a huge impact on the enjoyment of their role.
Team camaraderie
Our research also revealed that 40 percent of people admit to staying in their current job thanks to a solid relationship with colleagues. Two thirds of employees said that working in a team is their biggest motivator at work, suggesting manufacturers with a strong sense of team spirit are more likely to retain staff.
The culture of teamwork plays an important role in employee satisfaction. Manufacturers should consider teambuilding exercises and regular social events as one way of sustaining motivation and helping different work personalities gel together. Without the distraction of office life, staff members can get to know each other on a personal level, which in turn creates a positive dynamic within the team.
Christmas is a great time for team building; with everyone already in the festive spirit, utilising the season of good will to help team members to bond is a great way to ensure a positive start to the next year. Manufacturers could consider throwing a Christmas party for employees or even hold fun Christmas themed games in the office during lunch breaks. Other low-cost ideas for team activities could be launching a Christmas jumper day, organising a Secret Santa competition, or even doing something as simple as providing festive decorations and mince pies.
Encouraging leadership and decision making
As well as the importance of team work, our results also showed that a quarter of employees found being involved in the decision making process helped to make them feel more positive in the workplace. One in five also said being encouraged to think of creative ideas and thinking about the bigger picture was what helped them to be proactive at work. While it's not practical for employees of every level to be responsible for the big decisions within a company, our results showed that even small gestures of trust between employers and their staff can go a long way to boost employee satisfaction.
Christmas time is a great opportunity to allow employees to have their say on activity for the New Year. Manufacturers could consider holding an end of year meeting to pitch new concepts and ideas to staff and allowing them to discuss them with their colleagues and put their own forward. Decisions don't have to be huge; they could even be as small as where to have the Christmas do. But showing your employees that you value their opinion and are happy to listen to their ideas will go a long way in making them feel appreciated.
Manufacturers can reward employees who are proactively thinking of ways to grow the company throughout the year by implementing one of their suggestions or allowing them to manage their own creative project.
Flexibility
Another way to reward your team for a hard year of work is to allow them some flexi-time around the festive season. Christmas is the time of year when everyone would like to spend time with their family – but of course manufacturers aren't often able to just close for a week or two.
What employers can consider is allowing staff to start late to accommodate events happening the previous night, such as Christmas parties or family gatherings. You could even allow staff one day's early finish to visit the Christmas markets or even an additional holiday during December for shopping for presents. Alternatively, manufacturers could reward employees with a free pass to work from home for a day. This is something that can be considered for other special occasions throughout the year such as Easter, birthdays, or major sporting events.
Having a flexible attitude to working hours and trusting your employees to manage their own workload is another great way to make them feel valued. And understanding that your team has a life outside of work, especially during the festive season, will set you apart from other manufacturers and make your company attractive to potential new employees.
Gifts
For employers looking for additional rewards for staff this Christmas, gift cards and monetary bonuses are also a consideration. Given the choice, our research showed that nearly 40 percent would prefer to receive retail gift cards from their employer at Christmas rather than an extra day's holiday. Interestingly, retail vouchers were also the number one gift of choice of employers, with 41 percent of decision makers saying that they prefer to give these in place of other Christmas rewards – largely favoured by both for their flexibility and ability for employees to choose the reward suited to them and their individual tastes. The growing popularity of retail gift cards is evident in the industry's worth, which currently stands at around £5bn per year (source: UKGVA).
It is for this reason that the traditional 'Christmas bonus' has fallen in popularity and loadable gift cards or vouchers have risen. This is because when a bonus is placed directly into an employee's bank account, they can often be absorbed into everyday expenditure, such as household bills or other necessities, meaning that the impact of this money as an incentive can be lost; and the element of a 'treat' minimised.
Motivation all year round
Motivated employees should be at the heart of a manufacturers' year-long plans and it is still surprising how many companies don't actively try to boost motivation and job satisfaction within their team. Rewarding good work throughout the year encourages employees to maintain excellent standards, which in turn impacts positively on a business' success.
We suggest reward and recognition remunerations should be separate to the monthly payroll, so that they are viewed as a genuine added benefit. It also pays to remember that a one-size fits all approach is ineffective, as what might work for one employee, may not for another.  For those manufacturers that may not have a reward and recognition policy in place, bringing in some festive cheer is as good a way to start as any. But like any company policy or plans, a sustained and committed approach will always have more impact and ensure employees feel happy, productive, and satisfied at work all year round.