How to turn around an ailing manufacturing plant and reengage workers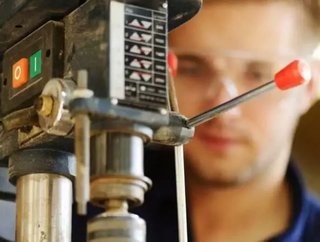 One of the largest financial burdens to manufacturing facilities is employee disengagement. According to a study by the Center for American Progress, em...
One of the largest financial burdens to manufacturing facilities is employee disengagement. According to a study by the Center for American Progress, employee turnover costs approximately 21 percent of the average employee's salary. Considering the fact that most companies lose between 9 and 13 workers each year, cutting back on turnover could save millions.
With this in mind, Manufacturing Global gives five tips for better engaging workers to turn around an ailing manufacturing plant:
1. Undertake a company wide audit
Before you embark on a journey of improvement its important to understand what is working and what isn't. Commission a comprehensive audit of operations and analyze the results. Be specific, rank problems in order of severity and critically, take note of successes and seek ways to leverage that work in other areas.
2. Recognise the positives from day one
You may have a lot of improvements to make; however praising the areas that are working well is critical to employee engagement. Call out the workers making a difference via email, social media, and with a personal visit. Let these employees know that, while times are tough right now, their contributions haven't gone unnoticed. This will also set a benchmark for other workers to aim for.
3. Promote a culture of recognition
It's important to create a culture of recognition and reward. There is no point in starting a scheme only to let it fall at the first hurdle. Develop a program, which recognizes great application and performance and measure management on how well they engage with line workers and maintain these company wide goals. Recognition should be part of quarterly and annual reviews, not a sideline consideration.
4   Set goals and manage expectations
Once you know the problems you are facing as a business, set company wide initiatives to overcome them. The challenge of righting wrongs should be seen as a positive experience, not a negative one. Get the whole company on board, share ideas for improvement, and if necessary request additional budget for overtime or incentive pay. Share your plan with the whole factory and get every member of the team on board.
5. Share the success with your team
One sure-fire way to encourage your employees to offer incentives - be explicit with your targets and then update workers on progress. In fact, make it a public contest. Give daily updates and dangle the idea of a reward for hitting goals ahead of schedule. A well-aligned team will always accomplish more.
Production is a cyclical business, yet some factories suffer from systemic issues. Don't give up if you find yourself in that situation. Instead, audit your operations to find the bright spots and take steps to publicly recognize the great work being done now. Then, formalize the process by making employee recognition a cultural imperative. Finally, set measurable goals and allow everyone to enjoy the spoils of success. Over time, your troubled factory may emerge as a template for others to adopt.