How VW battled adversity to become the world's biggest car-maker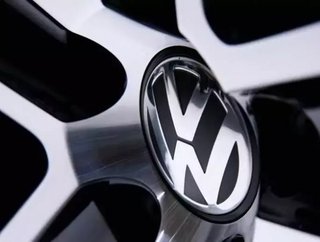 Despite all of its recent troubles, Volkswagen is now officially the biggest car-maker in the world. A spokesperson for the company admitted that &quot...
Despite all of its recent troubles, Volkswagen is now officially the biggest car-maker in the world. 
A spokesperson for the company admitted that "2016 was a very challenging year for us", yet VW has been able to overtake Toyota for the title. While scandal has haunted the business, it has made strides in new markets, such as Sweden where the Golf was the most popular car last year.
Dr Sebastiaan Van Doorn, Associate Professor of Enterprise at Warwick Business School, offered the following expert comment: "Volkswagen's sales are up 4 percent globally on an annual basis which is a commendable effort given the turmoil over the past 18 months. At the same time, these numbers have to be appreciated in relation to the performance of other car manufacturers, the geographical focus of sales numbers and bottom-end accounting returns.
"In the US, currently a sluggish growth market, with overall industry sales on par with those of 2015 and 2014, VW group experienced reduced sales by 2.6 percent, while competitors such as Daimler were able to retain their market share. In the important European home market VW group grew 3 percent while selling less Volkswagens (-1 percent) than the previous year but selling more Audi (+8 percent) and Skoda models (+7 percent). The total European car market grew 6.5 percent and in this same context Daimler (+13 percent) enjoyed double digits sales growth. In China the car market grew 17.8 percent. In this booming market Daimler was able to increase its sales 26.6 percent, while VW group (+12 percent) lagged behind.
"Truthfully, this was an important year for VW and they performed above expectations. Their growth numbers are less impressive as some of their competitors, but given their market share they are in good form nevertheless. Still we have yet to see how VW group was able to retain or modestly grow their market share in their key geographical markets. Was this at the expense of greater discounts, more friendly finance options and did it take into account buy-back/upgrade schemes in the US? Before we can comment on the state of VW we have to get more in-depth with the financials, in this sense being the largest car manufacturer in the world by volume could also be considered a vanity metric.
"Finally, while roughly half a million US customers have been generously compensated, affected EU customers, roughly 8-10 mllion, have been left in the cold. Continued negative publicity on this matter may lead to persistent poorer sales growth, particularly for the Volkswagen models in Europe as evidenced by the sale slump. At the same time VW group will be financially unable to compensate EU customers in a similar vein as their US counterparts - a strategic gridlock that they will be hopeful to ride out in as little media attention as possible."