Huawei asks: are you ready for Industry 4.0?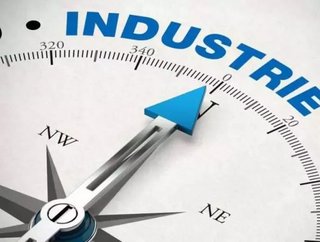 As the world continues to urbanise, and with a global population projected to reach 9.6 billion by 2050, many governments have put agricultural developm...
As the world continues to urbanise, and with a global population projected to reach 9.6 billion by 2050, many governments have put agricultural development at the top of the agenda to help promote production efficiency.
Fuelled by the advancement of digital technologies, the German government first introduced the term Industry 4.0 to promote the computerisation of manufacturing. Hailed as the fourth industrial revolution, Industry 4.0 will see intelligent machines and smart factories usher in a new era of manufacturing with the German government continuing to promote the concept vigorously as a means to new economic growth.
European industry is evolving to a new era
Holmer, a modern large-scale German agricultural company, has already paved the way for Industry 4.0 by using telematics in smart harvesting, predictive maintenance and other fields of innovation. Holmer is working with Huawei and Fraunhofer, a leading environmentally focused European research organization, to set up a preventive maintenance Demo lab, which helps customers avoid unplanned downtime and reduces maintenance costs. ABI Research predicts that by 2019, the global maintenance market value will be US$24.7 billion, of which US$14.7 billion will be attributed to preventive maintenance, or 60% of the total market value.
In the case of Holmer, Huawei provided its IoT platform, IoT gateway, cloud platform, and data transmission network to  allow production data to be shared with local government functions. For example, if Holmer's machines are harvesting sugar beets, data about the soil and water can be collected by the sensors and then sent to the local environment and water authorities. After analysing this data, the authorities can develop new applications to help improve production. Huawei and Holmer's solution will be fully tested this year and officially deployed on a large scale.
Huawei is also working with a number of other European partners to provide ICT solutions towards Industry 4.0. Huawei has 18 R&D centers in eight European countries. The research fields include wireless networks, microwave, chip, engineering, mathematics, and aesthetics. In Europe, Huawei has established close collaborations with more than 700 partners and over 120 academic institutions. It has also participated in the Horizon 2020 project of EU.
But what's next?
With each European possessing 7.2 IoT devices on average, there is a solid basis for Europe to implement a wider Industry 4.0 strategy outside of Germany and take the lead in global industrial digitalisation.
Current Industry 4.0 technology and practices are able to benefit organisations and consumers worldwide. However, achieving this requires globalised regulation and standards and efficient interconnections between devices as well as open collaboration.
The future development of Industry 4.0 depends on a number of key factors:
IoT security – safeguarding connected devices and networks in the Internet of Things
Things-oriented operating systems – which resolves interconnection problems
Ecosystem building – application programming interfaces (API) economy that is oriented to long tail markets
Analytics and enablement technologies, including Big Data analytics – a must-have for businesses to thrive
Device management and connection of connections:

Device management – management of IoT devices firmware upgrade, alarm and status monitoring
Connection of connections – close-loop data processing in each level. For example IoT Gateways could be equipped with Edge computing functions to reduce data traffic round-trip-time, latency and improve overall QoS. It could also differentiate service data flow and route the data via a different path

LPWA solutions – over the next few years, so-called low power wide area (LPWA) networks could play an important role in connecting a range of devices that need to be low mobility, low power and low cost. Part of IoT, these connections are likely to serve a diverse range of industries, such as automotive, utilities and health and cover a range of applications and deployment scenarios in which mobile and short-range wireless network technologies may not be best placed to provide connectivity
The integration of local processors and Edge computing empowered by networking
There are a number of problems solved by using the new network component at the edge of the network in between the cloud and the Gateway / Sensor Industrial IoT and field IoT networks.
Edge computing, with strong support by networking, will solve the following problems:
The high cost of backhaul bandwidth. The Edge computing enables bandwidth optimisation of the communication networks between the cloud and the Industrial and IoT communication networks. Currently using a cloud only based approach works well for single sensor systems in multiple different locations, where there are low data rates and where there are existing communication capabilities. However where higher data rates are required, for example with video streaming, it is not efficient or cost effective to directly backhaul from either the IoT device or from the Gateways. The Edge computing can act as an additional aggregation point to collect data traffic. One study has shown that IoT traffic, which may have to be transported long distance nationally or internationally, can be reduced by 95% which will lead to much reduced costs. The longer the distance to travel back to the cloud the great the cost savings.
Reduce the risk of data loss and security risk due to network outage. The Edge computing gives higher availability and adds more resilience to Industrial and IoT communication networks. In the event of a communications outage towards the cloud, the Edge computing will work autonomously as required to perform local data processing and automation of the networks. Edge servers can act as backup to another in case of failure.
Provide high latency for certain applications. The Edge computing has the capability to do a lot of the data processing and analytics that would normally be done today back in the cloud. However this latter approach can result in too high latency which will not be suitable for some latency sensitive applications where quick response times and decisions need to be made in real time. Devices and sensors will be able to interact locally and exchange information to enable smarter applications and services.
Time consuming setup and re-configuration of Gateway and Sensor Networks. Policies, configurations and parameters can be tested, controlled and adjusted on a more local level. Gateways can be setup and controlled in a more agile manner using Software Defined Networks (SDN) technology utilised by the Edge server. The agile controller in the Edge computing manages agile gateways through southbound interfaces, delivers applications and VMs to agile gateways, and obtains information about the gateways and attached terminals.
Sensor networks that cannot integrate with multiple clouds. The Edge computing can also provide interfaces to multiple clouds that will enable new possibilities for interaction with applications / data stored in other clouds.
So how should organisations get involved and start contributing to Industry 4.0? A good first step is to engage with and join organisations such as Platform Industries 4.0. Over 150 organisations are registered as part of this industrial body. Huawei has been an active member of the industry alliance for many years and has various products that are helping the development of Industry 4.0. Open collaboration is key, and Huawei's enterprise gateway product AR can be integrated with the platforms of other vendors for example, while its IoT platform provides open APIs to third parties.
Industry 4.0 is the future
The era of Industry 4.0 is upon us and it's time for organisations to get involved to accelerate its adoption, creating smart industry networks based on open standards. Huawei believes that the future world is a fully connected one and it will be Industry 4.0 that will makes the world a better and smarter place to live and work.
Karabet Krikorian is Head of WEU IoT & Industry 4.0 Solution Innovation, WEU Solutions Management, Huawei Technologies Co. Ltd