It's time to reclaim control of the buying cycle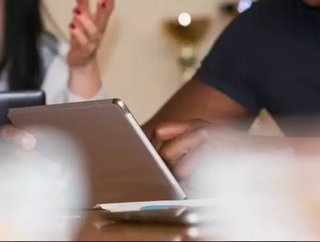 Its harder than ever for manufacturers to tell their customers and prospects that they are the best option. This is because buyers are estimated to be a...
It's harder than ever for manufacturers to tell their customers and prospects that they are the best option. This is because buyers are estimated to be anywhere between 60 and 80 percent of the way through the buying journey before ever engaging with a sales representative. And when you factor in the global options available to buyers who no longer have to rely on local suppliers, the challenge can start to feel overwhelming.
This change has created a new reality for manufacturers who, despite their innovation in production, have made few changes when it comes to the alignment of sales and marketing over recent years.
McKinsey research shows that B2B buyers typically use six different interaction channels throughout their decision-making journey, and almost 65 percent will come away from it frustrated by inconsistent experiences. The result? As many as two-thirds of B2B deals are lost before a formal request for proposal (RFP) process even begins.
With the total transformation in buyer behaviours, communication vehicles and sales channels, a modern, digital approach to revenue growth is essential. It is time to build evidence-based sales processes and practices that are suitable for rising buyer expectations, by aligning the sales and marketing departments.
Among the many adjacent sectors like automotive, medical devices, electronics, and aerospace, the commonality is that generating more leads isn't a short-term, 'one and done' campaign. Instead, they need to use technology to build a set of cross-company processes that bring sales and marketing together to drive growth.
Marketing's integration with the buying cycle means sales teams are armed with a true understanding of buyer needs and interests and the ability to tell the stories they want to hear. For instance, marketing automation, paired with a customer relationship management (CRM) system, can enable your marketing team to orchestrate intelligent campaigns triggered by your buyer's behaviours and actions, and your sales team is able to understand which prospects are interested and how close they are to making a purchasing decision.
Account-based marketing (ABM), a concept gaining traction among B2B businesses, takes this a step further and looks at your marketing in the context of specific accounts, industries, or territories. This enables manufacturers to engage the most lucrative customers and prospects throughout the entire sales cycle with relevant information at the right time. It also reflects a broader change in culture where cross-functional teams are as to open to change and experimentation as their peers in engineering. Put another way, the whole company goes digital rather than half of it.
The internet is your digital showroom, with buyers using it to shortlist potential suppliers and vendors weeks and months before they ever consider making contact with a salesperson. We're a long way from the lean revolution of the 1970s or the automation that took off at the start of the century. The old concept of the sales support function has to be replaced with a more progressive concept of marketing's role in the business.
Manufacturing companies need their marketing departments to lead from the front, supported by technology stacks, aligned with sales goals, and optimising all activity to improve ROI. This is the change manufacturing has to make. Those unwilling to meet the demands of the new era risk being left behind.
By Peter Bell, ‎Senior Director, Product Marketing at Marketo