MTA: The UK Is Set To Lead The Green Revolution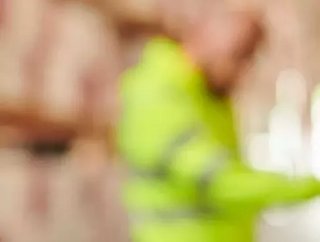 The Manufacturing Technologies Association (MTA) has found that £8-20bn could be added to the UK economy if it turns to green manufacturing...
also found that, in addition to the potential £20bn boost to the United Kingdom's GDP, between 400,000 and 1 million jobs could be created in the manufacturing sector, if the industry in the region leads the way in the green revolution.
The calls to increase the efforts towards having a positive impact on climate change are becoming more frequent and pressing, especially in the manufacturing sector. Climate change issues are having more and more of an impact on the everyday lives of everyone in the world, which is why the issue is becoming so pressing in society.
If the UK acts now, it will be at the very forefront of the movement, which could have such a great impact on the environment, as the wider industry as a whole. The UK has reduced its carbon emissions by up to 44% since the early 1990's, and has become the first region to commit to reaching net-zero emissions.
James Selka CEO of the MTA Said "Going green is not an option, it a necessity. The UK has a worldwide reputation for innovation within manufacturing and engineering. This report highlights the need to invest to make to the essential transition to a decarbonised economy."
"By embracing green technology, we can transform our economy as a whole and work towards sustainable growth, creating new, higher paid, jobs and protect the environment in the process."
The UK's net-zero target was underpinned by The Commission on Climate Change. The organisation has estimated that, if the UK is to reach its goals and lead a revolution, it will have to increase investments into green technologies by between 1-2% of GDP per year, every year, up to the year 2050.
As a factor growing roughly four times faster than the overall economy, green growth is becoming a significant economic accelerator. An early start on this journey will give the sector as a whole, and the companies in it, a great chance of staying ahead of the competition, regionally and globally, whilst also diversifying their products and services into wider products and markets. 
In the manufacturing industry alone, investments into green technologies stand to create somewhere between 37,000 and 90,000 jobs, and a further 34,000 to 83,000 jobs in the supply chain sector.