Portakabin announces new sustainability initiatives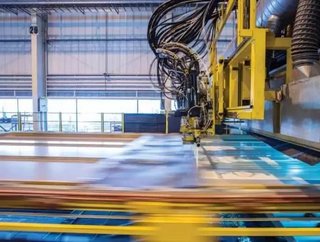 Leading modular building specialist - The Portakabin Group-has announced new sustainability commitments and initiatives to help customers further reduce...
Leading modular building specialist - The Portakabin Group - has announced new sustainability commitments and initiatives to help customers further reduce their carbon footprint.
Waste streams from the manufacture of modular buildings at Portakabin's international production centre in York, UK, have been increased from 18 to 26. They now include:
Used vinyl flooring recycled for traffic cones and other plastic products
Take-back schemes for batteries, fluorescent bulbs, printer cartridges and new vinyl flooring offcuts
Waste streams for plastics increased from 3 to 5 and mastic tubes are now recycled
5 metal waste streams for recycling different grades of steel, aluminium and copper
Waste from solvents is re-used as furnace fuel.
The Group has invested £100,000 in a high-tech new saw machine which optimises material usage, further reducing waste.
Derek Carter, Chief Executive of the Portakabin Group said: "Our objective of zero waste to landfill at our York factory was successfully achieved in 2013 – and since then we have won a number of awards for environmental excellence. However, we are firmly committed to continually raising the bar and achieving even more improvements to our waste management processes and sustainability performance.
"Our teams across the business are constantly looking at new ways to increase recycling, reduce waste, further improve the recycled content of our products and the re-use of our buildings when they reach end of life. This is all outstanding work which gives our customers even greater confidence in the sustainability of our approach and in the reduced carbon footprint of all of our buildings."
The company's latest initiatives follow a host of existing commitments, including Portakabin sourcing its steel supplies locally. 79 percent of the steel used in its modular manufacturing process continues to be supplied from within the UK, which is more sustainable, strongly supports British manufacturing, procures steel of the highest quality, and minimises the carbon footprint of Portakabin buildings.
Other new waste minimisation initiatives:
The Group's 50 UK Hire and Visitor Centres now separate out paper and cardboard for recycling, and plasterboard on the larger sites
Investment in specially-designed containers to hold and protect components for the modular manufacturing process. These 'stillages' are then sent back to suppliers for re-filling, removing the need for packaging
The introduction of a new reporting structure to achieve further reductions in energy consumption and waste, and demonstrating the importance Portakabin places on leadership in this area
Increased use of internal education programmes to continually raise awareness of waste management best practice among staff at every level
An active Corporate Social Responsibility  (CSR) programme which instigates and promotes community recycling initiatives across the Group – such as collections for local clothes banks and for the distribution of spectacles to developing countries; the donation of carpet tiles and furniture to local schools and libraries following an office refurbishment, and timber offcuts to help Portakabin volunteers transform an area of wasteland into an allotment for local children
The extension of a programme to segregate and recycle six streams of office waste. This is now being rolled out across the whole of the York headquarters site, following successful trials
Portakabin now has compactors for general waste and bailers at its York manufacturing centre to put cardboard, soft plastics, plastic bottles and plastic strapping into bails. This reduces transportation and carbon emissions by achieving higher tonnage with each truck movement.