Rolls-Royce brings Uptake's industrial AI software on board its operations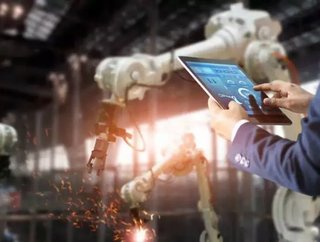 Industrial AI and IoT software leader,Uptake, andRolls-Royce,one of the world's leading industrial technology companies, have joined forces to extend...
Industrial AI and IoT software leader, Uptake, and Rolls-Royce, one of the world's leading industrial technology companies, have joined forces to extend Rolls-Royce's digital ecosystem. Complimenting the company's in-house data science expertise in its R2 Data Labs, an acceleration hub for data innovation, Uptake will demonstrate how its capabilities can help Rolls-Royce implement a data-science-first approach to optimising the performance of its Trent engine fleet, the market-leading engine family for widebody aircraft. 
As a leading provider of artificial intelligence and IoT software for industrial companies, Uptake combines data analytics and machine learning with deep industry knowledge to unlock the power of data for the global industrial sector. Headquartered in Chicago, with offices in Silicon Valley, Toronto and Dubai, Uptake works with industrial customers of all sizes across the globe to use software and data to reimagine their industry.
Rolls-Royce's TotalCare service enables customers to maximise the availability of their engines while allowing Rolls-Royce to focus on the most efficient management of the fleet. Working with Uptake to analyse a number of disparate datasets will arm Rolls-Royce with new insights to deliver on its TotalCare promise to airlines around the world by improving the uptime and availability of their Trent engine fleet. 
"We've been applying analytics as a key part of our TotalCare® services strategy for many years and are always looking to advance our digital approach to improve the quality and value of our services," said Tom Palmer, senior vice president of services for Rolls-Royce's Civil Aerospace business. "With industrial AI and machine learning techniques, we can increase the uptime of our engines and help customers extend the life and value of their critical assets."
"Industrial businesses have an incredible advantage given the massive amount of asset data they have at their fingertips," said Nick Farrant, senior vice president of portfolio and industries for Uptake.
See also
"When you take a digitally driven company like Rolls-Royce that continuously raises the bar for customer excellence, and help them put their data to work, the outcomes are undisputable. We are delighted to be working with Rolls-Royce to apply fresh thinking and new technologies to help drive their business, and their customers' businesses, forward."
Built on a foundation of data science and machine learning, Uptake develops solutions that help industrial companies digitally transform their business. The company's latest release of its Asset Performance Management application, Uptake APM, incorporates the Asset Strategy Library (ASL), the world's most comprehensive database of industrial content including equipment types, failure mechanisms and maintenance tasks. This rich combination of deep operational and equipment knowledge with predictive analytics provides unparalleled visibility into, and insights surrounding, the entire asset environment, whether assets are connected or not.
Uptake's APM is built on top of our industrial AI and IoT platform. This enables companies to put powerful AI and machine learning to work, using its pre-trained data science models and industry-specific content to turn mountains of data into actionable insights that drive financial outcomes.
Rolls-Royce has customers in more than 150 countries, comprising more than 400 airlines and leasing customers, 160 armed forces, 4,000 marine customers including 70 navies, and over 5,000 power and nuclear customers. Its annual underlying revenue was £15bn in 2017, with around half deriving from the provision of aftermarket services.