The science of the sale: re-imagining the sales experience with dynamic pricing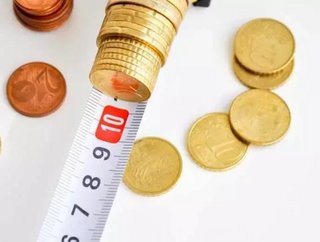 The manufacturing market has become extremely fragmented, with no single company owning a large enough share to be able to influence the industry's...
The manufacturing market has become extremely fragmented, with no single company owning a large enough share to be able to influence the industry's direction. Combined with the increasing cost of sales, new and disruptive competitors, evolving sales channels and low switching costs, the industry's already thin margins are shrinking even further.
Manufacturers are facing the reality that traditional routes to growing revenue – improving quality, production efficiency, pricing and marketing – will only take them so far. Today's buyers demand manufacturers get products to market quickly and deliver a frictionless, personalized and precision-based sales experience. To drive repeat and incremental business, manufactures need a modern commerce strategy that reduces quote turnaround time, provides fair pricing and eliminates internal price negotiations.
A recent Hanover Research survey of more than 100 manufacturing leaders, however, found that 60 percent of companies typically go through at least two or three quote iterations before they get it right. As a result, companies are losing deals because of inefficient sales processes. In fact, they're doing serious, if not irreparable damage to the buying experience. Few customers truly understand the competitive differentiation among companies with whom they could do business. Today, manufactures need a sales strategy to help them stand out from the crowd.
In order to survive, manufacturers need to move beyond traditional, low-tech, relationship-based sales processes and wholeheartedly embrace digital innovation. Doing so can minimize internal complexity, improve sales enablement and make the sales process quicker and more efficient. More importantly, it can simply make it easier for customers to buy what they need at a fair price.
A broad set of data-driven pricing and configure, price, quote (CPQ) tools can provide a manufacturer's sales team with actionable insights to make quoting decisions with confidence and close deals more quickly, accurately and profitably. Price optimization and guidance tools leverage data science to help manufacturers determine a customer's true willingness-to-pay for any product at that specific moment in time. This shortens deal cycles, boosts margins and improves customer satisfaction. By generating quotes faster with fair pricing, companies can differentiate from competitors and sustain continued growth.
The cost of the status quo is greater than the cost of change. In today's digital economy, revenue growth is unsustainable if it lacks focus on the customer sales experience. Manufacturers' top and bottom lines will also be at risk if they fail to pinpoint revenue challenges and invest in modern solutions to stay relevant in increasingly competitive market segments. In an industry where price used to be the primary driver of revenue, companies must acknowledge a whole host of factors to achieve growth, not the least of which is providing frictionless, omni-channel experiences powered by dynamic pricing science. 
By Richard Blatcher, Senior Industry Solutions Manager, Automotive & Industrial Manufacturing at PROS