From services back to goods: manufacturing as the comeback kid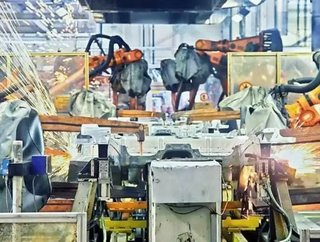 This past November, US manufacturing exceeded expectations – production and new orders went up, with the purchasing managers index (PMI) shooting...
This past November, US manufacturing exceeded expectations – production and new orders went up, with the purchasing manager's index (PMI) shooting to 53.2, up from 51.9 in October, demolishing the target of 52.2. 
It's fitting that this surprise happened in the same month as the US presidential election, during which the topics of manufacturing and world trade dominated voter issues. And in fact, important narratives throughout Europe and Asia have also focused on the re-evaluation of outsourcing and globalization. Where to produce goods, how to produce them responsibly, and who benefits are among the most pressing political/economic questions of our age.
Simultaneously, the manufacturing industry sits at the cusp of the biggest technological revolution to occur in the last 40 years. A combination of the Internet of Things, robotics, 3D printing, and artificial intelligence are about to reshape the future of manufacturing. Automation, labor, politics, and economics are colliding together; and for the first time in a long time, manufacturing, not services, is under the spotlight.
What can we expect?
Old and new geographies, dynamic supply chains
Despite recent efforts to curtail outsourcing, most experts believe that it's impossible to relocate all global production domestically. Nevertheless, near-sourcing and local sourcing are becoming increasingly attractive options to certain manufacturers, from a cost perspective. Labor and production costs in places like China are rising.  Furthermore, companies are beginning to view operational costs more holistically.  While they might save on production by having a factory in Asia, their fulfillment costs to serve American or European markets might offset that advantage. 
This end-to-end evaluation of operational costs is starting to become a widespread best practice. Businesses are using data platforms to break down the silos that historically existed between departments like procurement, production, and distribution. Now that they have a better view of the complex relationships that exist between materials, labor, geography, and transportation, companies can optimize the whole value chain for cost and customer service. In some cases, this means having factories in Asia or Africa. In others, it means relocating production closer to where the demand exists. At the end of the day, the idea is that a company will design its supply network in a way that makes the most sense for what it's trying to accomplish. 
Taking that philosophy, and factoring in the possibility of political and economic shifts, the salient message is that soon, manufacturing supply chains will have to be dynamic. Manufacturers and supply chain managers should take this to heart – in order to compete, they'll need the ability to change up their locations of production and distribution as necessary, and manage the legal and financial consequences of doing so.
And it isn't just political and economic factors that are creating the pressure to be agile, flexible, and dynamic. It's also the technology that's about to infiltrate every aspect of manufacturing today. 
Of spider robots, artificial intelligence, and the Internet of Things
Three technologies have matured over the past decade that will converge to utterly revolutionize production. The first is additive manufacturing/3D printing. The sophistication and capabilities of 3D printers continue to grow. Parts as diverse as medical implants and aeronautic equipment have been made via additive manufacturing. The great advantage here is the decoupling of production location and the surrounding infrastructure. Parts can be made closer to where they will be used, reducing costs, and truly ushering in an era of 'mass customization.' But it's the synthesis of additive manufacturing with the two other technologies, artificial intelligence and the Internet of Things (IoT), that is truly revolutionary.
A microcosmic example of this synthesis is the 3D printing spider robot swarm devised by Siemens AG.  Each individual spider bot has a 3D printer and can move around on its own. By coordinating with other spider bots, the "swarm" would be able to produce large, complex objects on their own, in record times. The data of the design would exist as a digital file, and artificial intelligence would allow these robots to coordinate and work on different aspects of the product to optimize production. The robots, connected and aware of themselves and one-another, are a prime example of IoT.
While this example is a very early concept, it's easy to extrapolate the implications of this sort of synthesis on a large scale. Machines halfway across the world from each other could collaborate on orders. IoT-equipped smart equipment could perform self-maintenance, coordinate with 3D printers to create replacement parts, and have automated systems deliver those parts as needed. Machines orchestrating with machines all on their own to produce goods is the ultimate holy grail of the industrial revolution that started over 250 years ago.
To take advantage of the true potential of this automation and efficiency, supply networks, once again, need to be built with agility in mind. The flexibility to accommodate robot automation alongside human labor with oversights by managers as well as big data analytics requires a completely new mindset, focused on end-to-end visibility of the production process, along with an understanding that businesses need to optimize for holistic goals. 
We're entering a time of both great uncertainty and great promise. The actions the manufacturing industry takes have always been pivotal to civilization. And for the first time in nearly half a century, all eyes are watching.
Suhas Sreedhar is a Manager of Supply Chain & Technology Thought Leadership at GT Nexus, an Infor company, a cloud-based network for global trade and supply chain management. Learn more at www.gtnexus.com. He writes frequently on technology, supply chain, the Internet of Things and retail. Sreedhar's work has been featured in Forbes, IEEE Spectrum, and various industrial blogs and trade publications.