Should Tesla be running scared? Faraday Future is the new kid on the block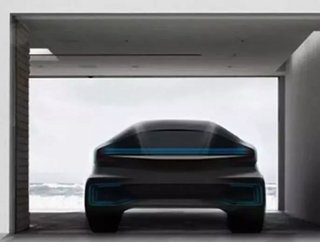 Faraday Future plans to sell a "100-percent electric, zero-emission, fully connected" car designed by talent from Tesla, BMW and Lamborghini...
Faraday Future plans to sell a "100-percent electric, zero-emission, fully connected" car designed by talent from Tesla, BMW and Lamborghini. According to the company's website, the California-based start-up will launch a paradigm-shifting all-electric car sometime in 2017.
Named, like Tesla Motors, after a scientist — in this case Michael Faraday, an innovator in electromagnetism — Faraday Future could arguably be dismissed as another high-minded concept with little practical future. The company currently employs 200 at its Gardena, Calif. headquarters, formerly a Nissan research facility, but has no factory and has released only a conceptual rendering of its first, as yet unnamed, vehicle. That doesn't mean it hasn't got people talking though, in part due to its impressive executive roster, which is stacked with high-profile hires with experience in designing high-end cars, both electric and otherwise, including Nick Sampson, former vehicle and chassis engineer for Tesla's Model S, and Dag Reckhorn, former Model S director of manufacturing.
Richard Kim, a founding member of BMW's i division, which produced the well-received i3 and i8 electric and plug-in hybrid cars, will oversee the design. Page Beermann, BMW's former creative director, is in charge of exterior design, while Pontus Fontaeus, a former designer for Lamborghini, Ferrari and Volvo, will handle the car's interiors.
"Everyone in the industry knows the caliber of team we're building here," Faraday spokesman Marcus Nelson said. Nelson said the company was evaluating sites in California, Nevada, Louisiana and Georgia to manufacture the car and would make a final decision later this year.
Faraday's car will have a slightly more powerful battery than the current 85KW Tesla Model S, longer range and better connectivity, Nelson said. He added: "Right now, technology in cars tends to be a patchwork. We wanted to figure out all the connectivity: mobile devices, automation. What if you build a car from the ground up with the future in mind?"
He went on to liken Faraday to Tesla's early days had Telsa veterans like Sampson and Rechhorn not been distracted by "running out of money, egos, supply shortages. They broke a lot of barriers and did a lot great things for the industry. They had to go through a lot of challenges."
Assuming Faraday meets its ambitious production schedule, it will launch its first car into an electric vehicle marketplace that will be vastly more competitive since the Tesla Model S debuted in 2012. Nelson said that Faraday believes the market for electric cars — which accounted for 0.8 percent of new cars registered in the first quarter of 2015 — will grow substantially in the near future as batteries and range improve and costs drop.
"We believe in 10 years the top 10 automakers are going to be totally different," Nelson said. "That's why it's the perfect time."