Startup company Battery Resourcers raises US$20mn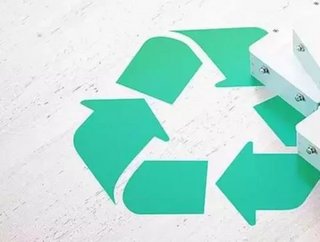 Lithium-ion battery recycling and manufacturing startup - Battery Resourcers - has raised US$20mn a Series B equity round...
Following the completion of its latest Series B equity round led by , lithium-ion battery recycling and manufacturing startup - - has raised US$20mn. 
Participants of the Series B equity round included , , , and
What are Battery Resourcers' plans for the funds?
Battery Resourcers reports that the financing will support the development of a commercial-scale processing facility that has a capacity to process 10,000 tons of batteries (or the batteries from approximately 20,000 electric vehicles) a year. 
Who is Battery Resourcers?
Founded in 2015, Battery Resourcers offers a new approach to lithium-ion battery manufacturing. Its operations begin with a mixed stream of used lithium-ion batteries, ending with finished battery-ready cathode active materials. 
"Battery Resourcers is on the verge of revolutionizing the lithium-ion battery supply chain. Being able to convert scrap and end-of-life battery materials into finished, cathode active material that can be directly used in making new batteries drives increased profitability and stability for the lithium-ion battery ecosystem. Our investment partners share our vision and passion for scaling this revolutionary process to support the battery material supply chain," said , Battery Resourcers, CEO.
Recovering 97% of metal, Battery Resourcers reports that it can produce Nickel Manganese Cobalt (NMC)-based cathode active materials with a 35% cost reduction, a 32% emissions reduction, and a 13% energy consumption reduction when compared to the production of virgin cathode.
In addition to this, Battery Resourcers is working to engineer a new process for graphite recovery and purification which will return the cathode and anode active materials back to the manufacturers of new batteries. O'Kronley is also working with the electric vehicle (EV) industry to address complex environmental and regulatory issues. 
"The recycling of critical battery components into cathode active material is a value leap in getting to sustainable and scalable production of lithium-ion batteries. By integrating refinement and materials engineering processes, we believe Battery Resourcers' approach can stabilize the cathode supply chain in North America while accelerating the shift to a clean, circular future – a goal we are very much invested in at Orbia as we seek to generate innovative solutions that advance life around the world," added Sameer Bharadwaj, CEO of .
For more information on manufacturing topics - please take a look at the latest edition of